2018 Audi S5: Fast and Edgy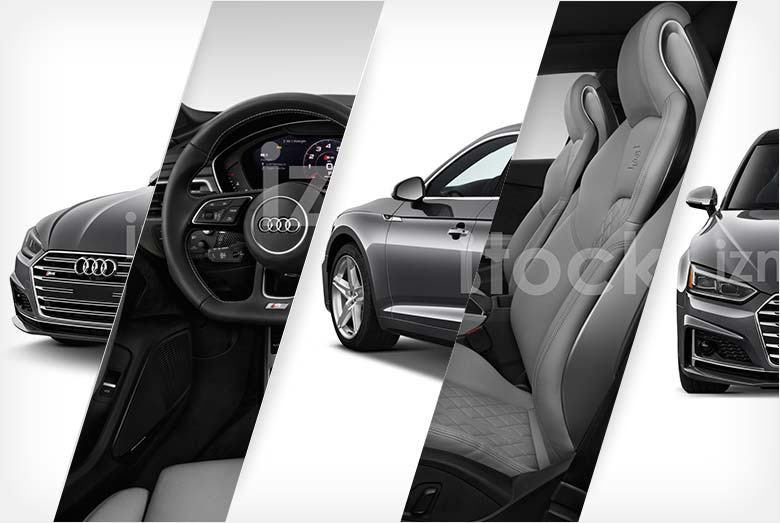 The 2018 Audi S5 is a subtle, but bold, update to an already impressive vehicle. Succinctly the 2018 iteration of the Audi S5 is Rocky post training montage. Strong cut lines now inhabit the hood and fascia.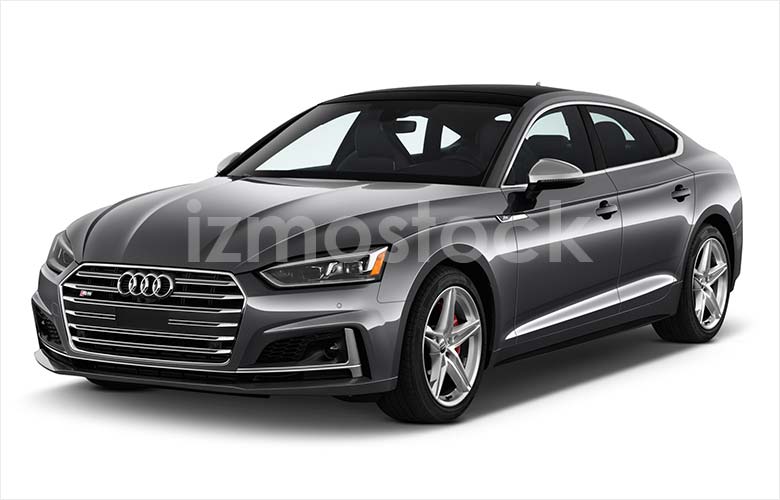 2018 Audi S5: Angular Front View
What is usually a smoothly curved hood from Audi now displays the character of a sports vehicle. The headlights are approached with a greater sense for geometric shape along with the HID lenses, which are themselves rectangular.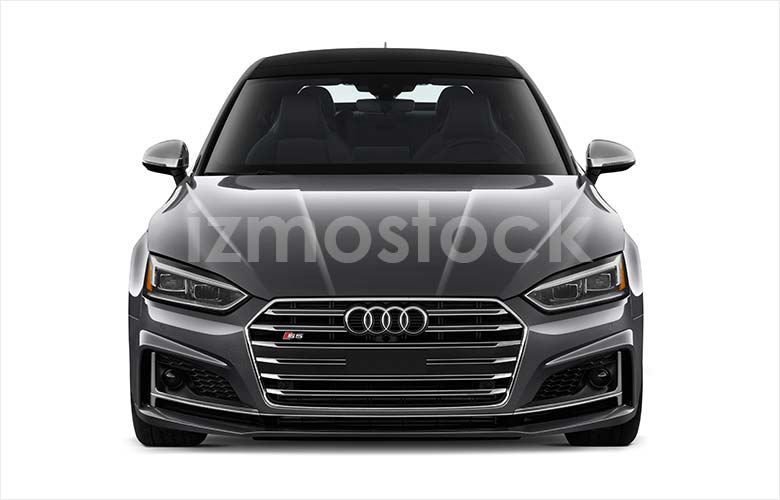 2018 Audi S5: Front View
The grille has not made much transformation, though now lends its shape to match some of the surrounding angularity of the hood and headlights. Balancing the headlights, the lower fog lights and vents take on a similar rectangular shape finishing off the front's angular additions.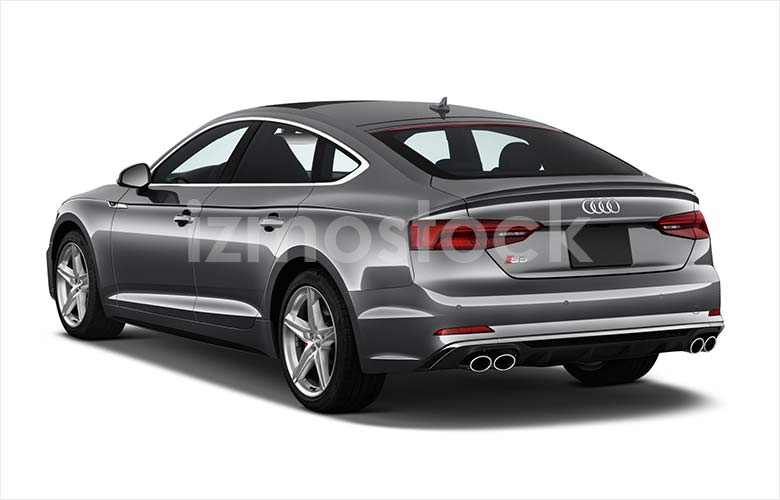 2018 Audi S5: Angular Rear View
Perhaps the most striking and bold addition to the 2018 Audi S5 is the edge that starts at either headlight and spans the length of the car. On the front the streak is actually the seam between the hood and body, but it quickly turns into a stunning line that pulls you down the length of the S5 all the way to the rear.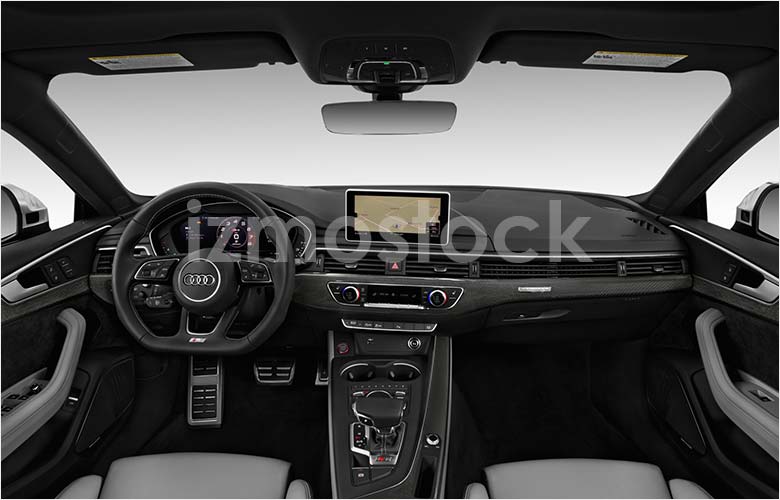 2018 Audi S5: Interior View
Although past models contained similar edges, it now appears attractively sharper with its integration into the hood.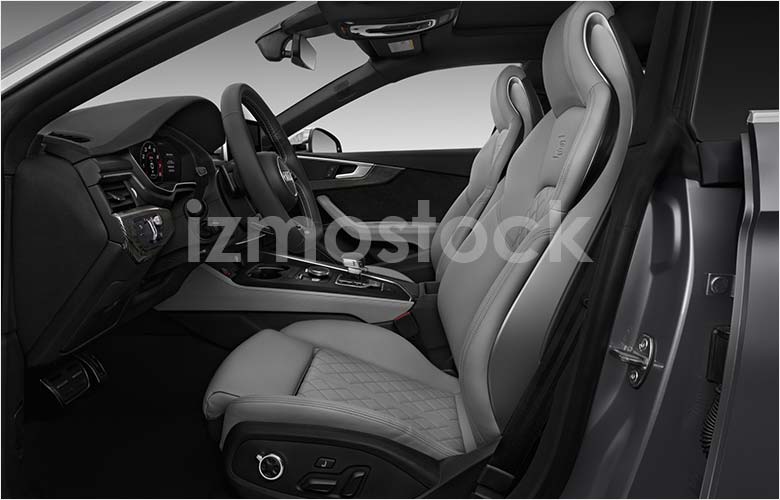 2018 Audi S5: Front Seats
Coming to the profile the Audi S5 retains Audi's updated brushed chrome side mirrors now with its own extra ribbing, turn signals and sharp accenting edges. Coming to its rear your attention is instantly brought to the Audi S5's quad exhaust outlets. Now accented by chrome aluminum trim and a ribbed lower fascia.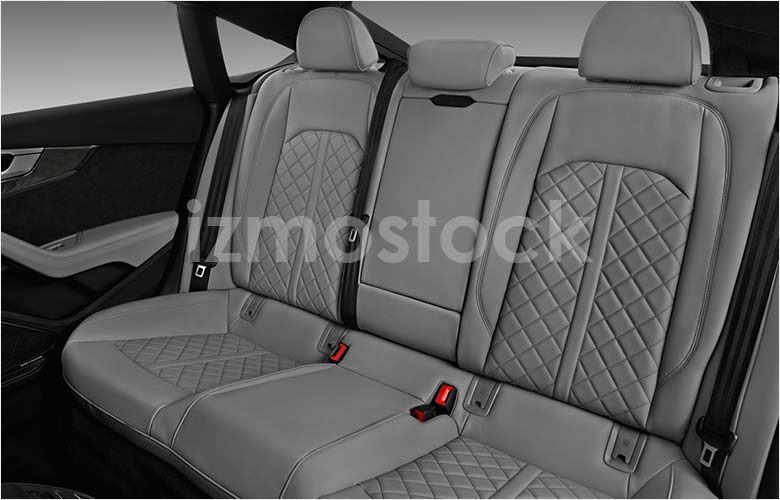 2018 Audi S5: Rear Seats
The 2018 Audi S5 comes out on top with a much needed edgier update making it not only a fine performance and town car, but also now fits into a posh and style-seeking market.
For 2018 Audi S5 images, Contact Us