2018 Ford F-150 Raptor: Blazing Trails Again
Trails are being blazed once again, and this time it's the 2019 Ford F-150 Raptor. Defending its place as the number one selling vehicle in the U.S. the Ford F-150 is clearly doing a lot of things right.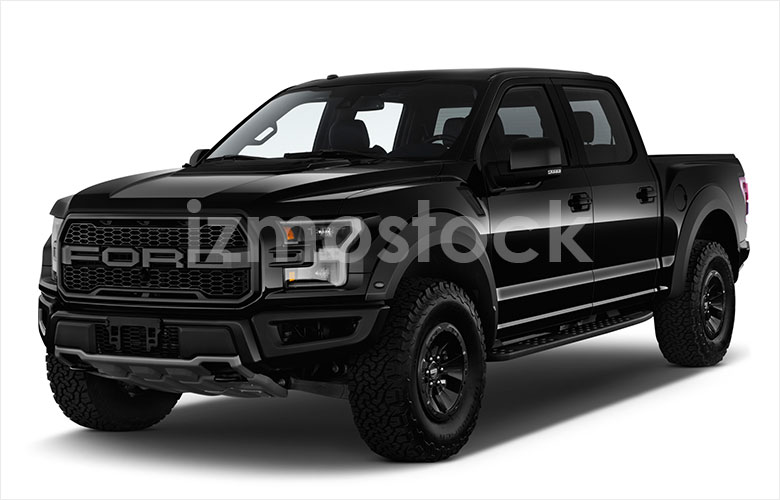 2019 Ford F-150 Raptor: Angular Front View
With an onslaught of changes for the 2018 model year, Ford is looking to impress on all fronts, and it looks like the company is indeed delivering.
The Ford logo has never been bigger than on the front of the F-150 Raptor with top-of-the-line options sporting the Ford name in extra large font. Besides this obvious new addition, the headlights have been beefed up and now appear wider reducing the size of the front fascia.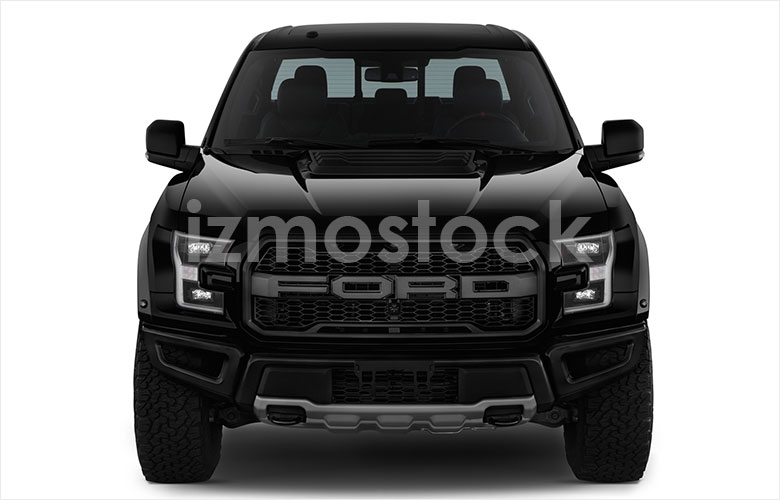 2019 Ford F-150 Raptor: Front View
Briefly going over the changes under the hood, the 2018 F-150 Raptor has a 3.0 liter power stroked V6 turbo diesel as well as revised gasoline engines.
Separately, the transmission has been upgraded to a 10-speed automatic for smoother acceleration and even lower idling RPMs. More importantly, the Ford F-150 Raptor looks better than ever with design tweaks that encompass both ends.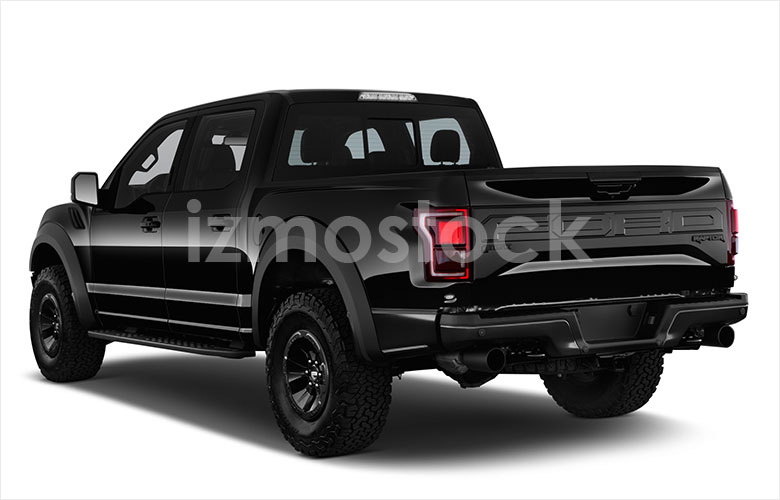 2019 Ford F-150 Raptor: Angular Rear View
Moving to the Ford Raptor's rear you'll first notice the same large Ford lettering on the tailgate that is also on the front grille. The tail lights appear blockier than previous iterations as they protrude from the body.
The rest of the rear is fit with matte black plastics and perfectly finish off the sportier Raptor design.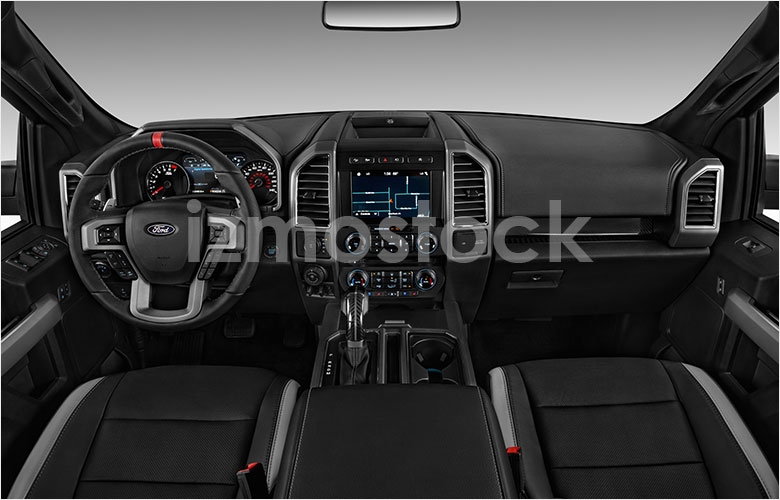 2019 Ford F-150 Raptor: Interior View
A brushed metal skid plate is another new addition likely to be seen off-roading oriented models. Even on lower tier models the front grille is meaner and more modern than it used to be as Ford abandons old-school chrome for dark grey and matte black plastics.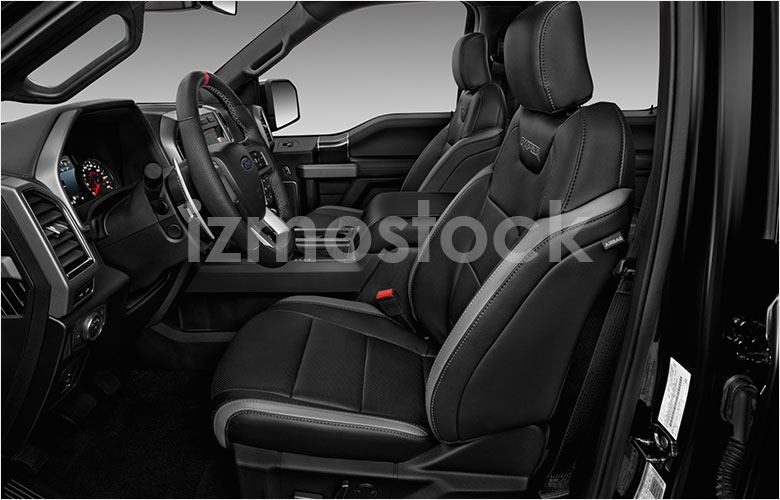 2019 Ford F-150 Raptor: Front Seats
Even if the profile of the 2018 F-150 Raptor hasn't seen many changes it does have a distinct air vent accent above the front wheel and optional hood venting which is most noticeable for its jagged tooth like design.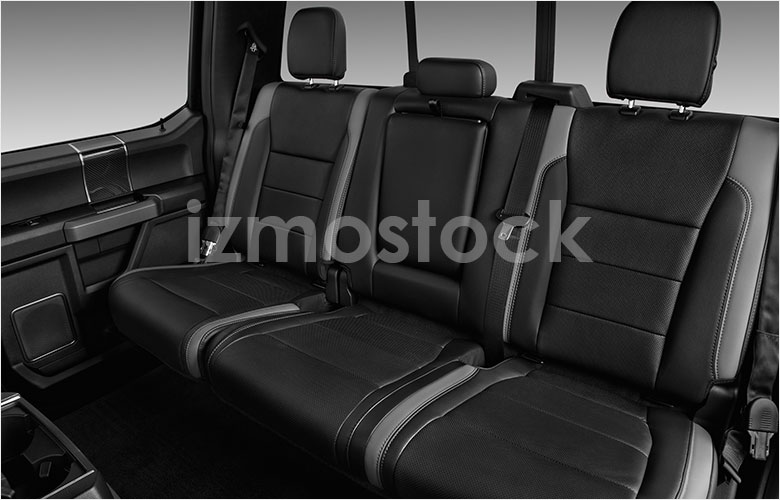 2019 Ford F-150 Raptor: Rear Seats
Surely, whether you intend to go off road or hit the freeway, dunes and cars alike will be moving out of the way as you barrel towards your destination in the 2018 Ford F-150 Raptor.
For more hi-res images of the 2018 Ford F-150 Raptor, Contact Us.