2018 Hyundai Elantra GT Sport: Warm and Sporty
2018 Hyundai Elantra GT Sport: Angular Front View
With 2018 comes Hyundai's best offering in the sporty hatchback class – The Elantra GT Sport. Finally catching up to their competitors like the Subaru Impreza and Volkswagen Golf, Hyundai has made pace with a new exterior, more interior space, and some newly deserved driving specs to earn its Sport designation.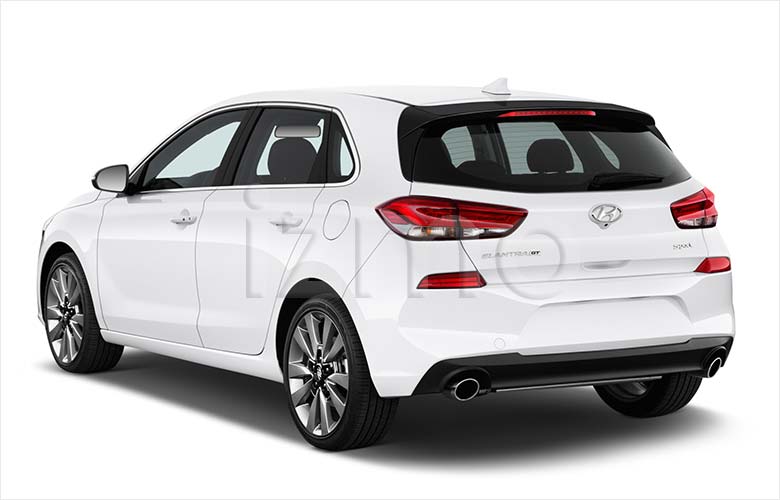 2018 Hyundai Elantra GT Sport: Angular Rear View
Hyundai's 2018 Elantra GT Sport Power train
The 2018 Elantra dives in the deep end with a 201 horsepower 1.6L Turbocharged Inline 4-cylinder engine. This is paired with a fine tuned 6-speed transmission (with a 7-speed available) that is exclusive to the Sport variant. The GT Sport also features larger 12 in. break discs and extra grippy 18 in. wheels for tighter turns and swifter stops. The 2018 Elantra GT Sport also excels in the hatchback class with an excellent interior and space to spare.
2018 Elantra Interiors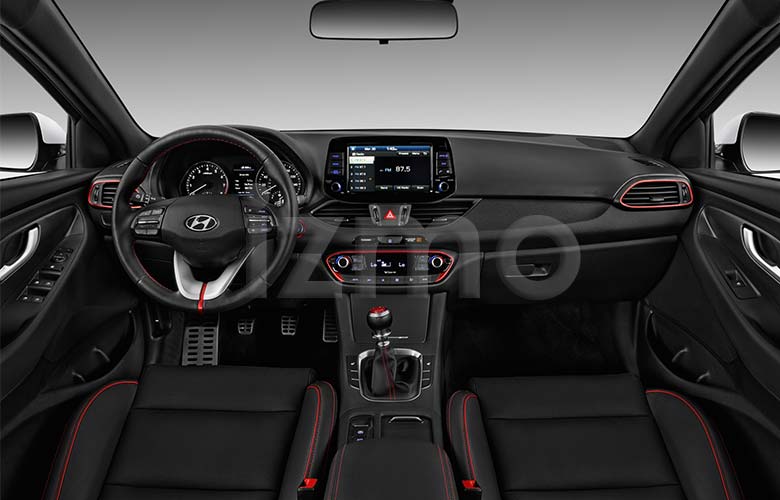 2018 Hyundai Elantra GT Sport: Interior View
With leather abound in the Elantra GT Sport, the interior fit and finish feels good and has looks to match. Although the interior finds itself covered in plastic where there isn't leather, the material quality is quite excellent.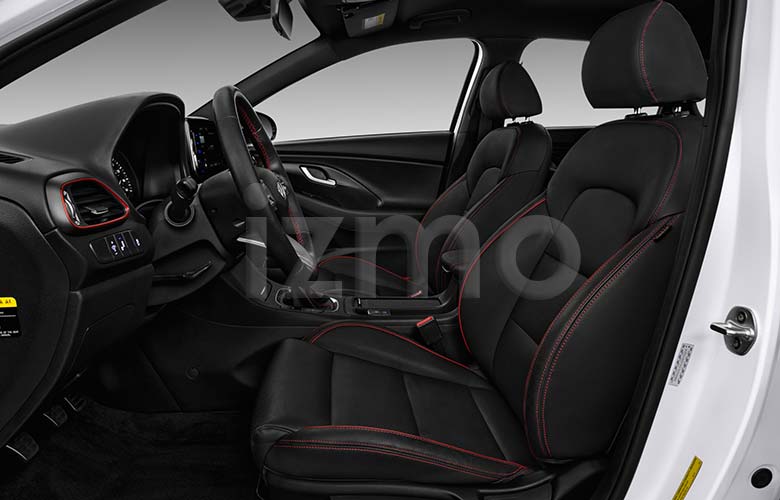 2018 Hyundai Elantra GT Sport: Driver's Seat
One highlight for the interior styling is it red metallic accents, there just to remind you you're driving a sporty hot hatch and not just the Elantra sedan.
2018 Hyundai Elantra GT Sport: Rear Seats
Another interesting option is Qi standard wireless charging which is a blessing for those of us who hate wires. Some other tech notes include compatibility with Apple CarPlay and Android Auto, all accessible on a 8 in. infotainment system.
Overall, the 2018 Hyundai Elantra GT Sport finds itself amongst the competition for the best hot hatch with a lot of tech, safety, and sporting features standard.
2018 Hyundai Elantra GT Sport: Frontal View