2018 Hyundai Kona Limited: Sportier Styling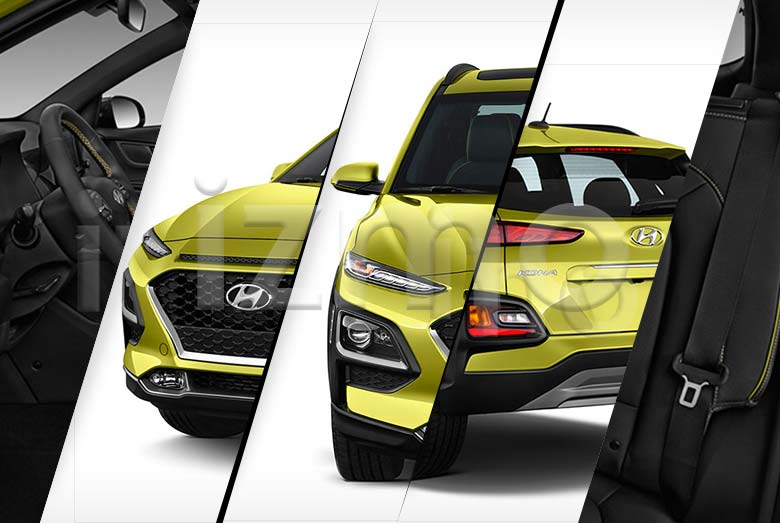 Hyundai's all-new 2018 Kona Limited is the subcompact-crossover we've all been waiting for.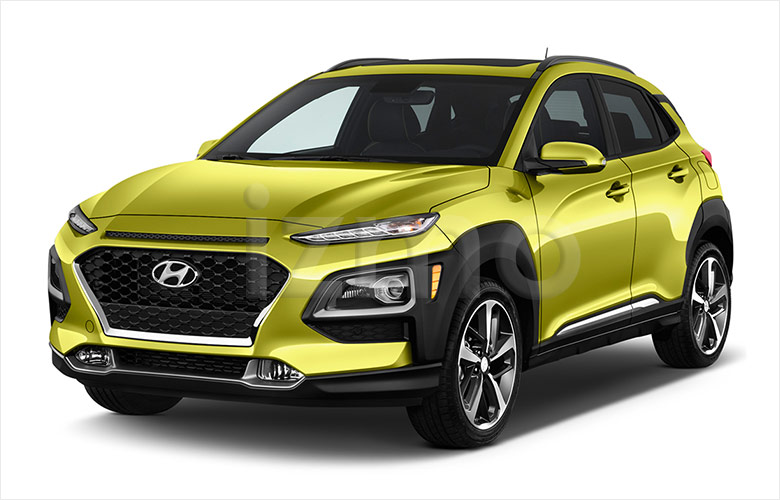 2018 Hyundai Kona Limited: Angular Front View
The Kona Limited fashions a sportier and smaller styling compared to Hyundai's larger SUV offerings. It also has a lot to offer standard to keep up with its hefty competition.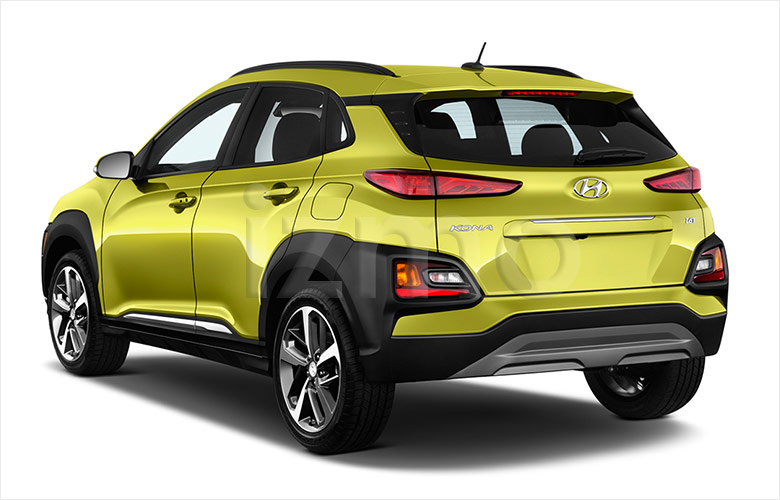 2018 Hyundai Kona Limited: Angular Rear View
The 2018 Kona's interior offers plenty of room up front while also providing comfort, reasonable cargo space, and design that's not to be scoffed at. Piano black with lime-green trim and leatherette upholstery are sure to leave you with good first impressions.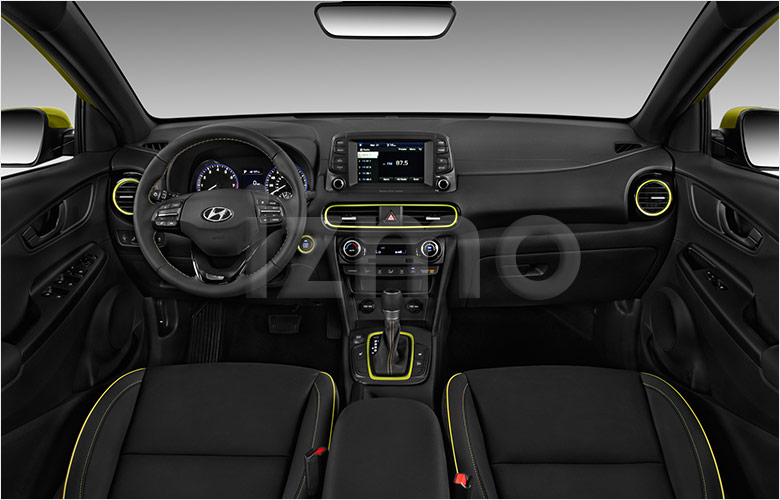 2018 Hyundai Kona Limited: Interior View
Standard is also a 7-in touchscreen display with Apple CarPlay and Android Auto compatibility. The highest trim option includes a heads-up display and integrated wireless charging pad for compatible smart devices.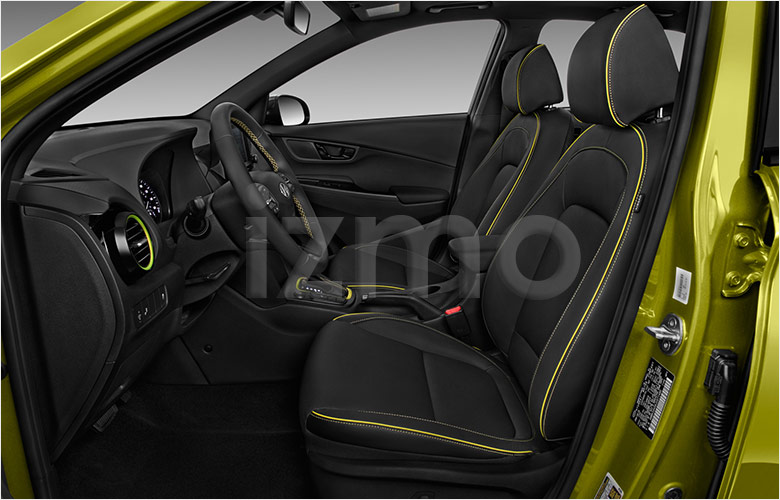 2018 Hyundai Kona Limited: Front Seats
Most importantly is what Hyundai has put under the hood of the latest vehicle in their line-up.
With an inline 4-cylinder turbocharged engine, the 2018 Hyundai Kona boasts a respectable 175 horsepower, for the class. The Kona Limited pairs the turbocharged engine with Hyundai's 7-speed EcoShift Dual Clutch transmission resulting in sporty acceleration with limited turbo lag.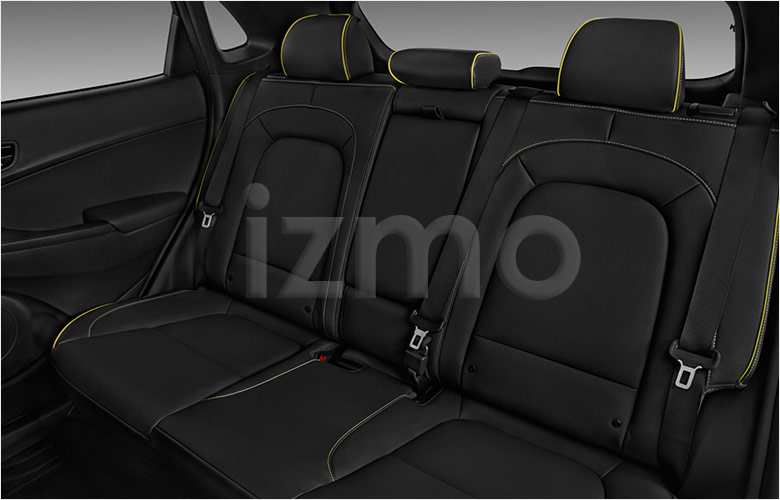 2018 Hyundai Kona Limited: Back Seats
The Kona Limited and highest trim models also feature 18-in alloy wheels with all-season tires so you'll never have to worry about taking tight corners in any weather condition.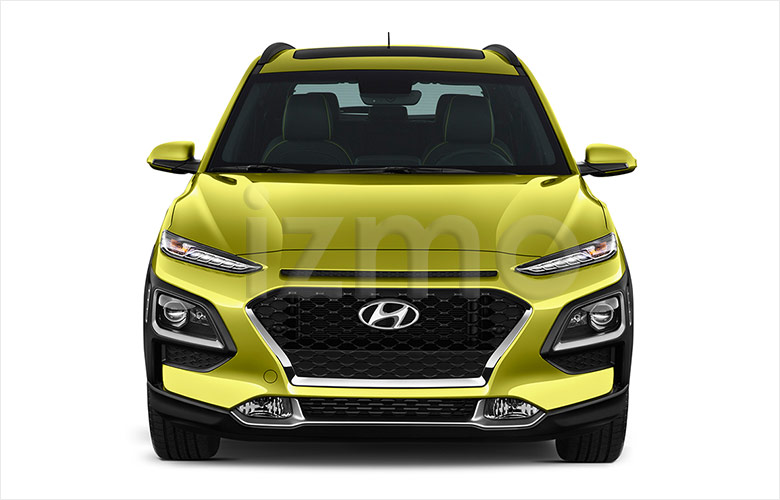 2018 Hyundai Kona Limited: Front View
Even with its sporty engine specs, the Hyundai Kona Limited (in the FWD configuration) manages to keep a competitive fuel economy of 28mpg city and 32mpg highway.
It is clear that Hyundai, with its first entry, is serious about taking over the subcompact-crossover class with its 2018 Kona Limited.
For more 2018 Hyundai Kona Limited pictures, Contact Us