2018 Karma Revero in Pictures: Luxury 4 Door Electric Coupe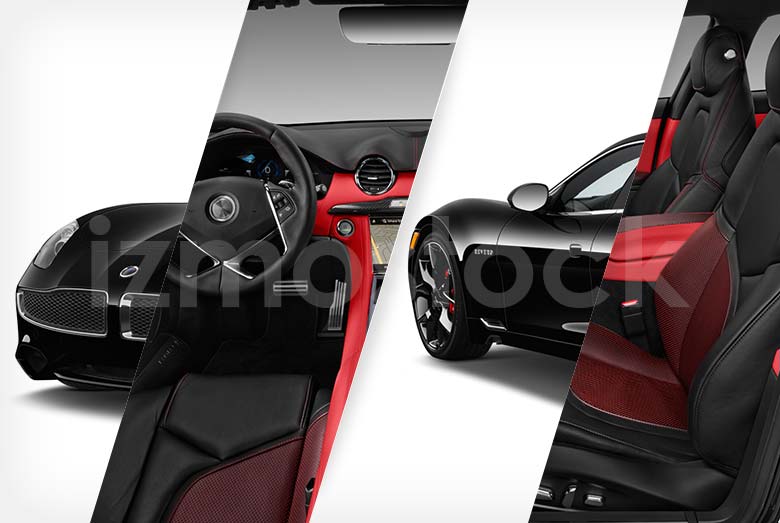 Do good things and good things happen; or at least that's what the 2018 Karma Revero's slogan should be.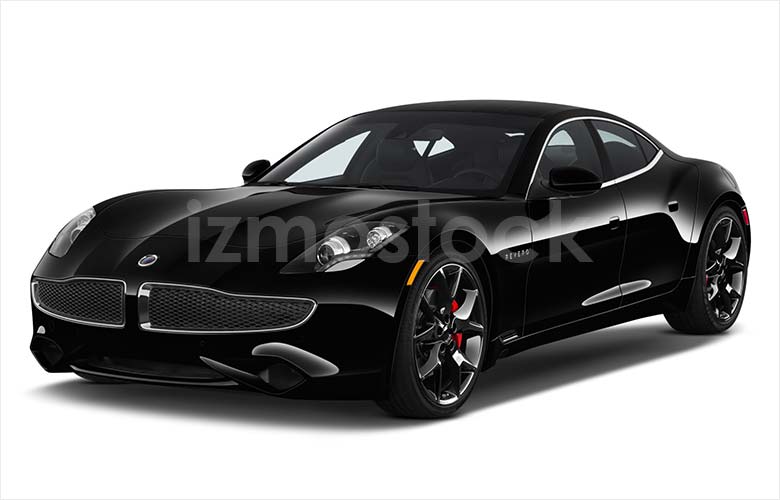 2018 Karma Revero: Angular Front View
An electric luxury four door coupe, the Karma Revero is quite literally in a league of its own. Touted as a unique alternative to the now very popular Tesla, the Karma competes by not being faster or by lasting longer on the road, but by being far more adventurous in its styling.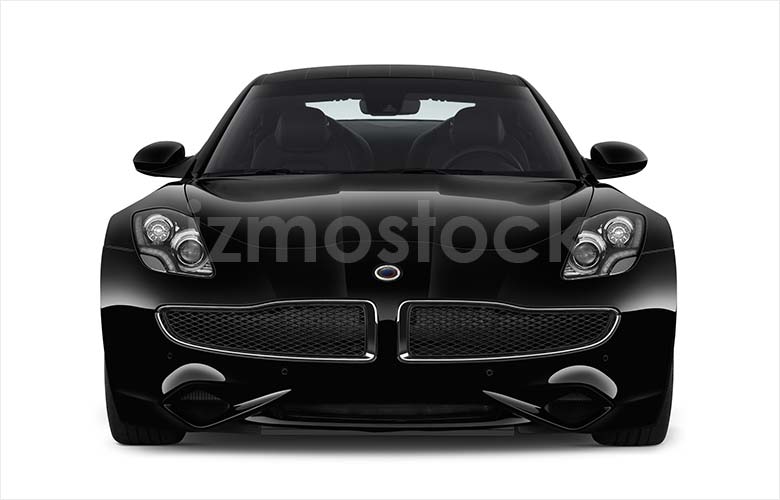 2018 Karma Revero: Front View
Classic roadsters easily inspire the front and although the Karma is primarily an electric vehicle it still sports a four-cylinder engine and a pencil-moustache shaped grille to match. Many of the flourishes are diamond shaped.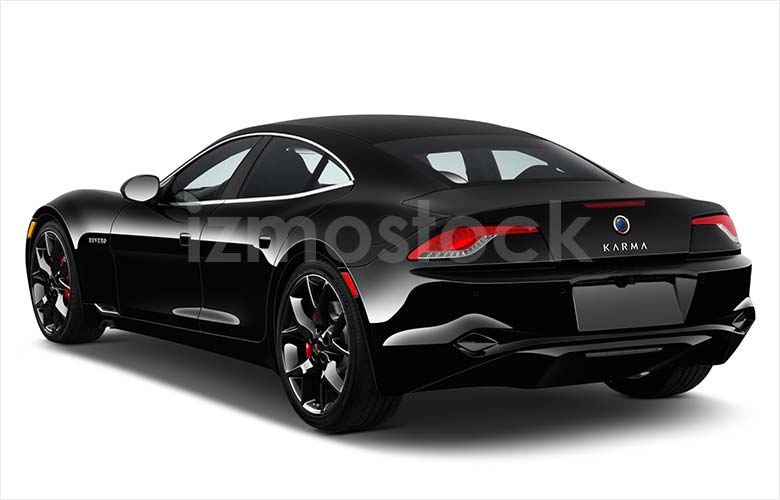 2018 Karma Revero: Angular Rear View
From the headlights to the gearshift controls, the 2018 Revero shows off as many different facets as it can. The hood has two deep-set grooves that round to the outside and into the headlights that smoothly conform to the fascia. Two diamond shaped ports extend out from the lower front fascia and have similarly shaped counterparts in the rear reminding onlookers they're staring at a gem of a vehicle.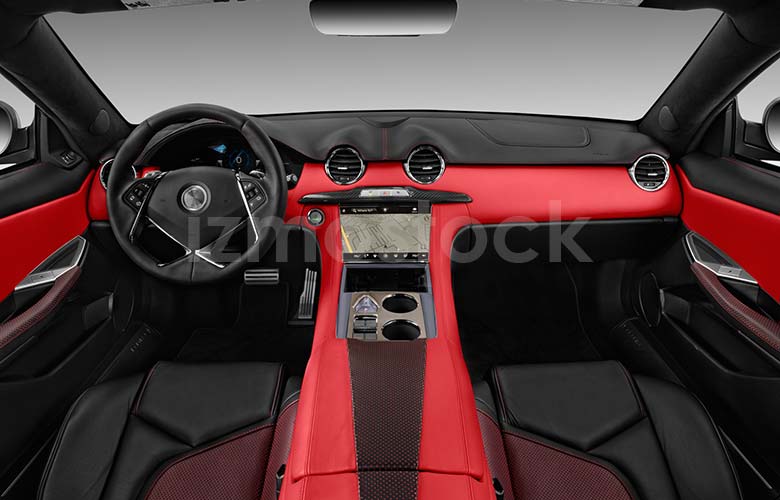 2018 Karma Revero: Interior View
Both headlights have a chrome flourish just below the daytime running lights just to add to the bling factor. Another one of the unique features is the solar panel roof, which gives it an edge in its battery longevity and letting you charge a little less often.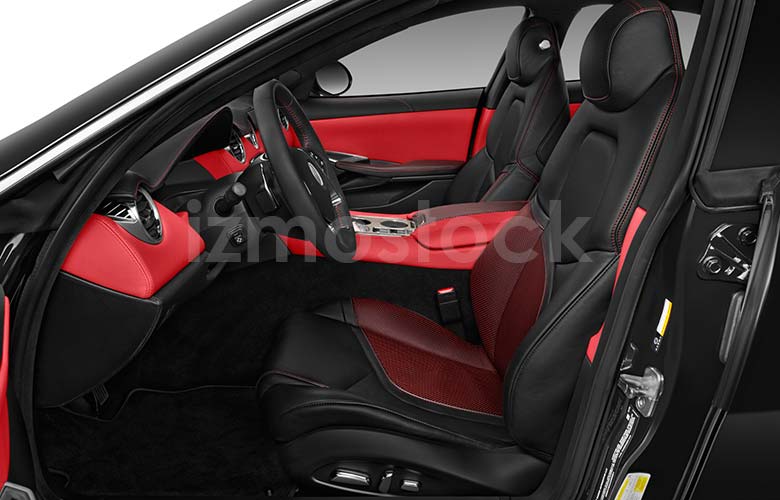 2018 Karma Revero: Front Seats
The profile reveals what appears to be a sports car, however the four doors will lead you inside a more accommodating passenger car than the traditional coupe. The rear tells a similar story; diamond flourishes, sporty wide wheelbase, and just as nice to look at as any other angle.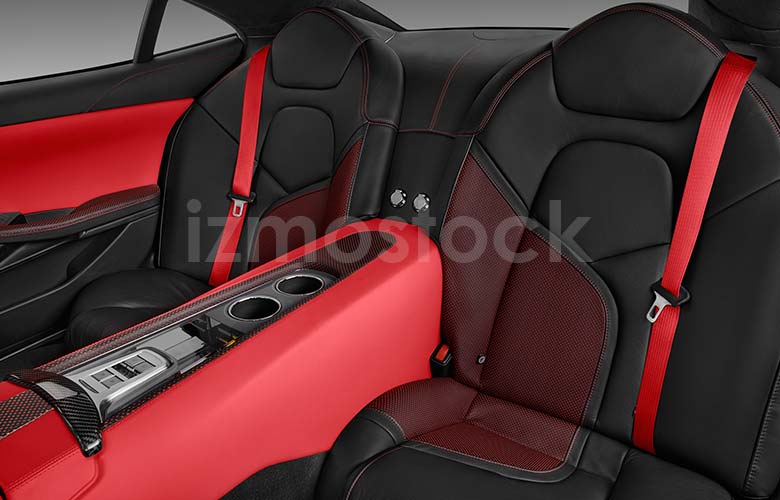 2018 Karma Revero: Rear Seats
The taillights are discreet strips of LEDs and round off the overall styling.
The Karma Revero is a good sign of things to come. With its independence from charging stations and fuel to its extravagant styling, there is truly nothing else like it on the road.
To license hi-res images of the 2018 Karma Revero, Contact Us.