2018 Kia Stinger GT: Impressive Four-door Sport Hatch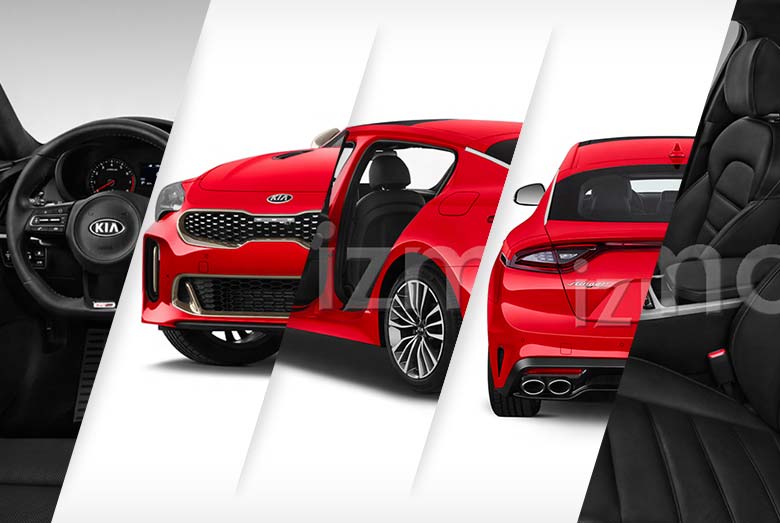 Kia's newest production model, the Stinger GT, is their first attempt in the sport and luxury sedan segment.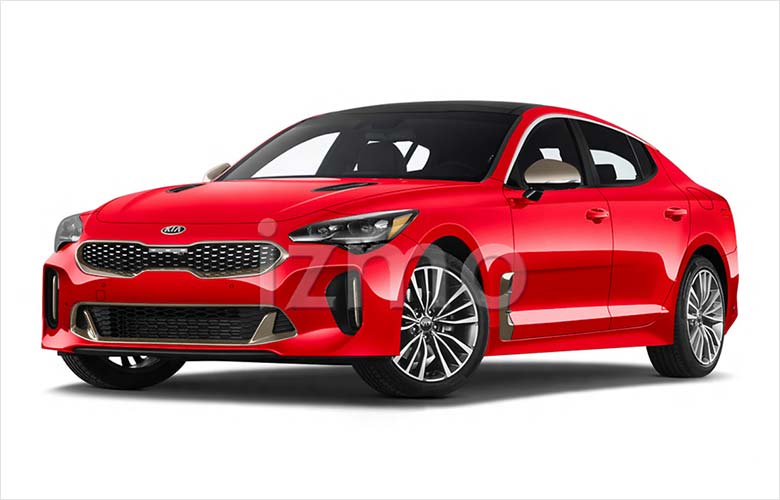 2018 Kia Stinger GT: Angular Front View
Looking to compete with the biggest names in European luxury, Kia's 2018 Stinger aims for affordability, power, and a unique styling that gives famed German automakers a run for their money.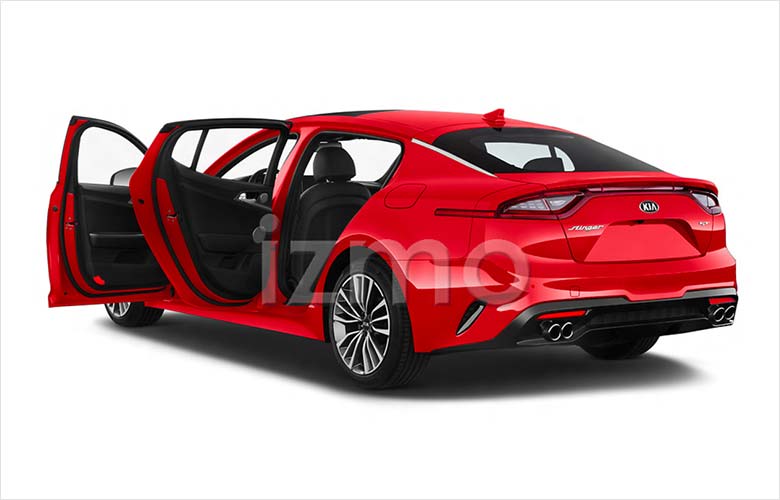 2018 Kia Stinger GT: Angular Rear View with Doors Open
The 2018 Kia Stinger GT is an all-new model for the Korean car manufacturer. Featuring an Audi Sportback-like design, it is immediately clear who Kia is looking to challenge. Namely, it's a sporty sedan with an open cargo space.
Notable exterior features are the chromed side mirrors and side vents, giving it a distinctive flashiness not seen anywhere else in Kia's line-up. The headlights also take on an Audi-esque appearance with a string of LEDs lining its Dual-lens full LED headlights.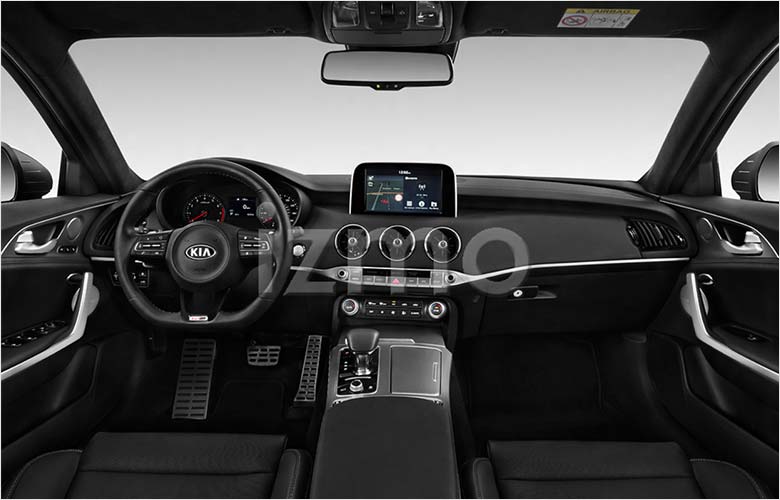 2018 Kia Stinger GT: Interior View
The design also features an aggressive front end with faux hood vents and a slowly curving rear to accommodate the extra cargo space. More important than its outer appearance is what Kia has put on the inside.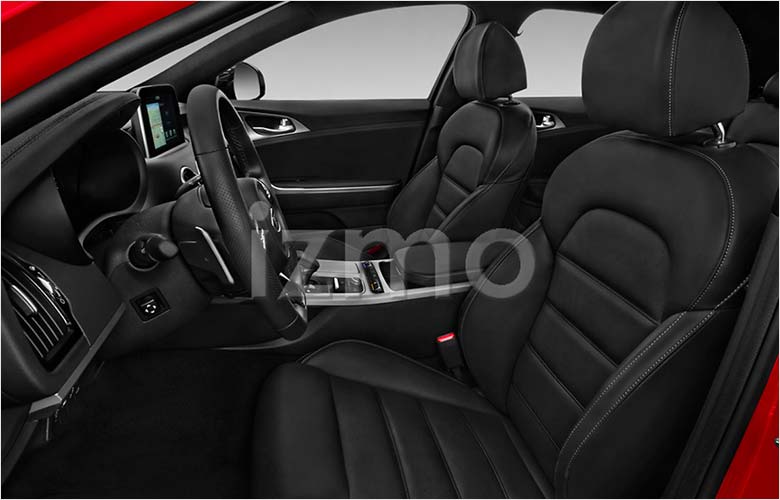 2018 Kia Stinger GT: Front Seats
With a 0-60 of only 4.4 seconds, it's easy to say that the 2018 Kia Stinger GT leaves its competition in the dust. Kia accomplishes this with 365 horsepower supplied by a Twin Turbocharged 3.3L V6 engine and a beautifully tuned automatic 8-speed transmission for noticeably smooth acceleration. Its need for speed is accompanied by Brembo breaks for even quicker stops.
Given its specifications and design most would be surprised at a starting price tag of only $31k and $50k for the decked out highest trim option.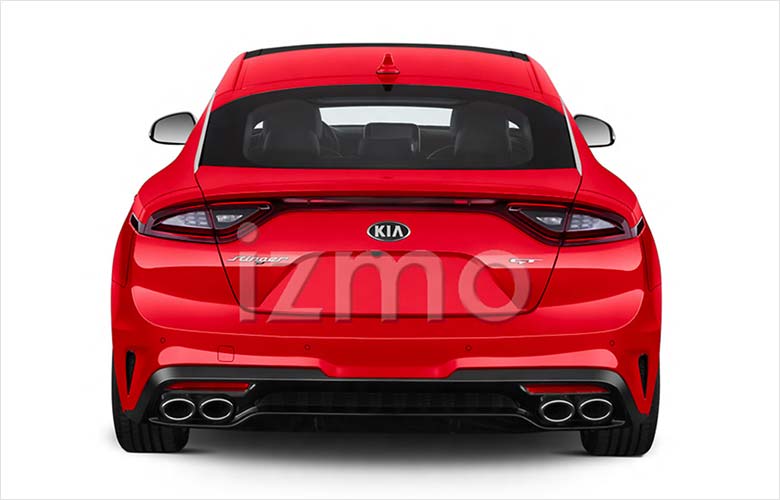 2018 Kia Stinger GT: Rear VIew
Anyone shopping for a luxury sport sedan will find the 2018 Kia Stinger GT a front-runner on his or her list as it beats out the competition especially when other models are similarly equipped.
Overall Kia has outdone themselves with their latest model, and the Kia Stinger GT should be on your test-drive list whether you're looking for a new vehicle or not.
For More images of the 2018 Kia Stinger GT, Click Here