2018 Mercedes AMG GLE 43 Coupe: Performance Powerhouse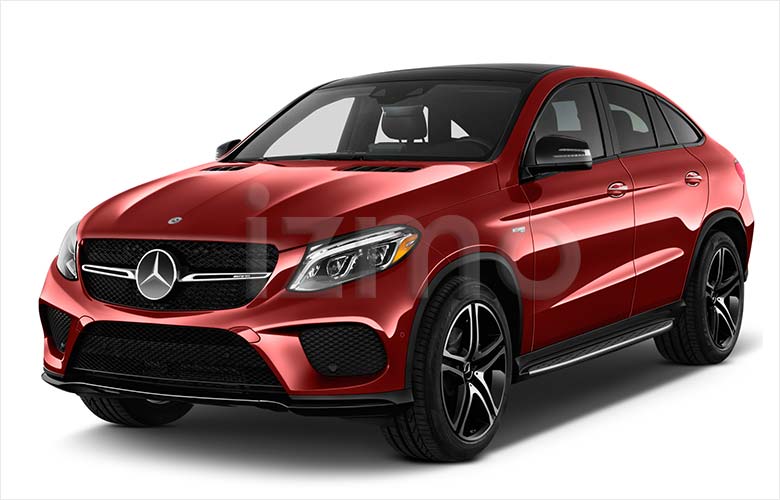 2018 Mercedes AMG GLE 43 Coupe: Angular Front View
2018 has been a good year for the Mercedes AMG GLE 43 Coupe. With noticeable updates to its engine and modest updates to its styling, the GLE 43 Coupe maintains its presence as a luxury-sport town and city car.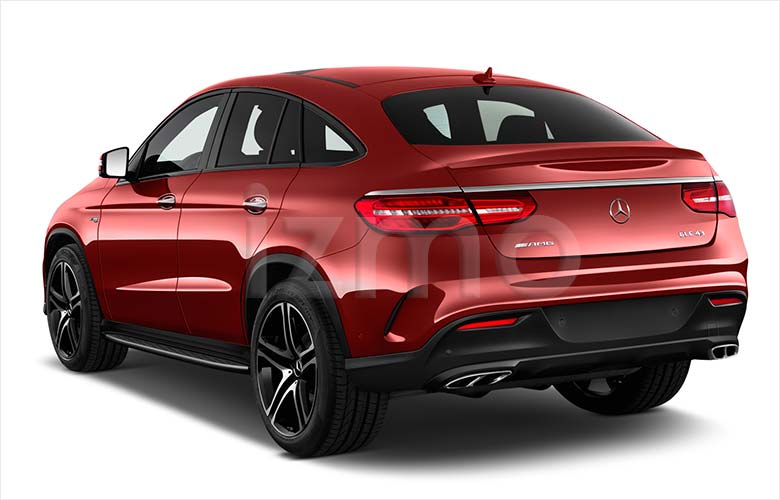 2018 Mercedes AMG GLE 43 Coupe: Angular Rear View
2018 Mercedes AMG GLE 43 Coupe: 4 Driving Modes
With the 2018 model, Mercedes has held onto its sweet curving exterior lines giving it the likeness of a modern sedan with the size of a small SUV. Possibly the most important feature given its driving capabilities is its four driving modes; Snow, Comfort, Sport, and Sport+. Each with a distinctive advantage for different conditions, the modes adjust the suspension, transmission, and throttle responses respectively giving you a unique and better driving experience.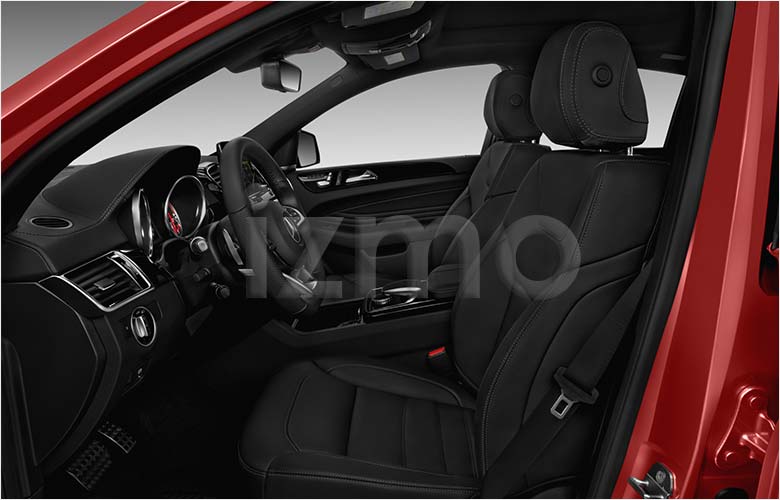 2018 Mercedes AMG GLE 43 Coupe: Driver's Seat
Test-driving in Comfort mode provided a smooth and pleasurable ride. Bumps and uneven roads were hardly noticed and those that were gave a gentle rocking to the GLE 43's cabin. Sport and Sport+ modes did not see much difference, but gave for exciting bursts of speed for entering freeways as well as any desired traffic weaving.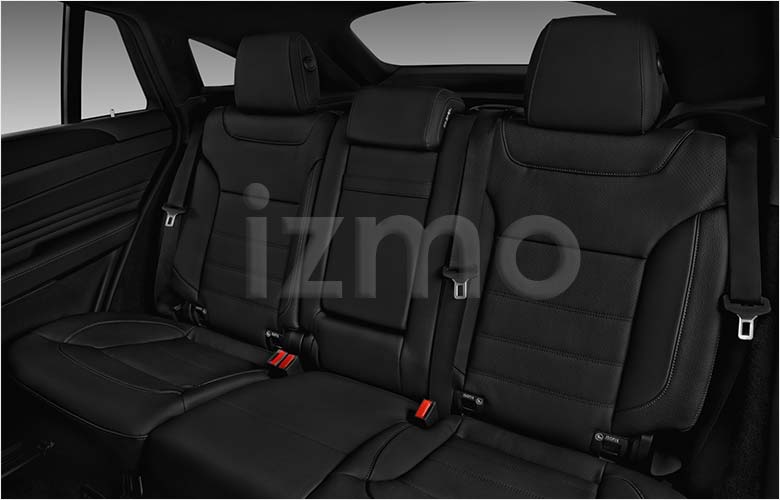 2018 Mercedes AMG GLE 43 Coupe: Rear Seats
2018 Mercedes AMG GLE 43 Coupe Powertrain
This is all due to the updated engine specs; with a new AMG-enhanced 3.0-liter V6 biturbo engine, the 2018 AMG GLE 43 Coupe pumps out 385 horsepower, which is 22 horsepower more than the previous model. Paired with Mercedes' 9G-TRONIC automatic transmission results in ultra-smooth acceleration in all driving modes.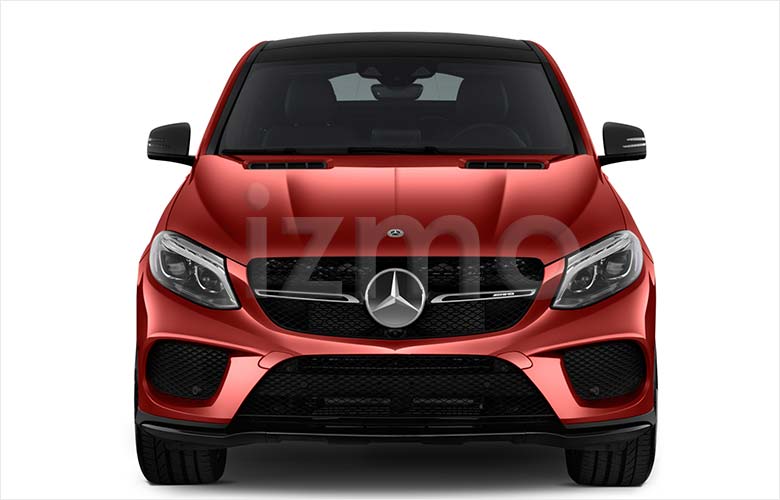 2018 Mercedes AMG GLE 43 Coupe: Frontal View
The AMG GLE 43 still delivers the previous model's rating of 17mpg city and 23mpg highway respectively, which is not terrible for the class.
Overall, the Mercedes AMG GLE 43 Coupe is a car of adaptability. Whether out on the town or a longer trip with extended freeway driving the AMG GLE 43 Coupe can handle it all.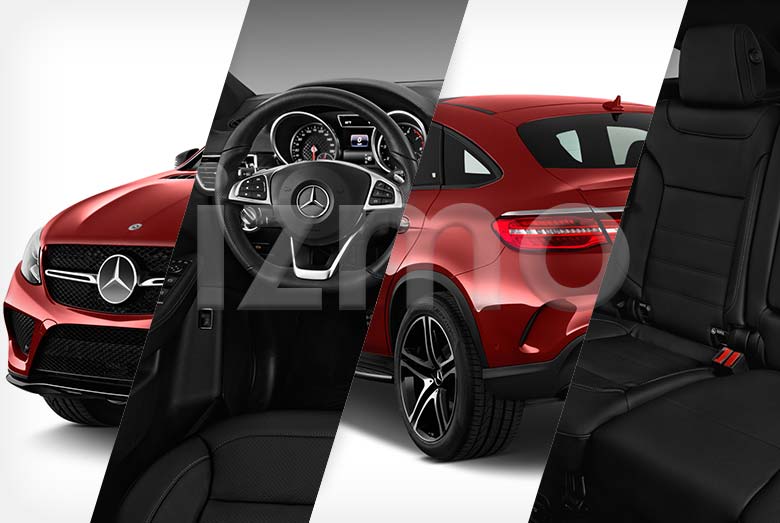 For more high quality pictures of the 2018 Mercedes AMG GGLE 43 Coupe, Contact Us