2018 Mercedes G Class 550: Truly Classic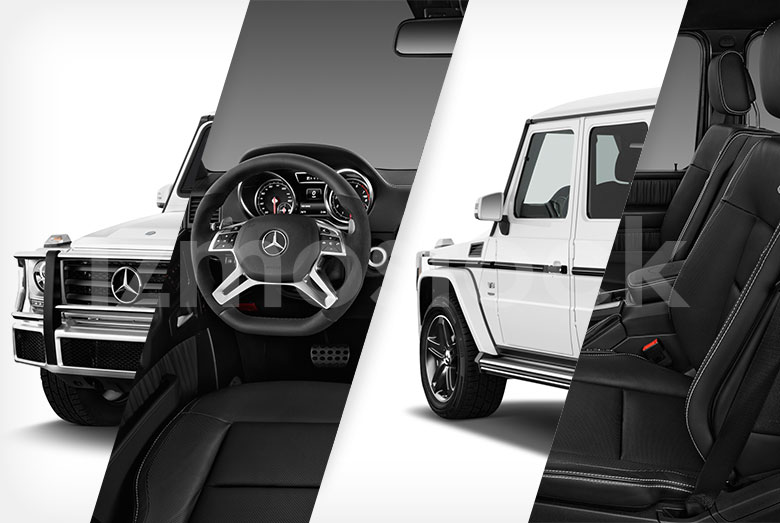 In automotive history, you will find only a few vehicles have never needed to depart from their classic design. The 2018 Mercedes G Class 550 is one of those vehicles.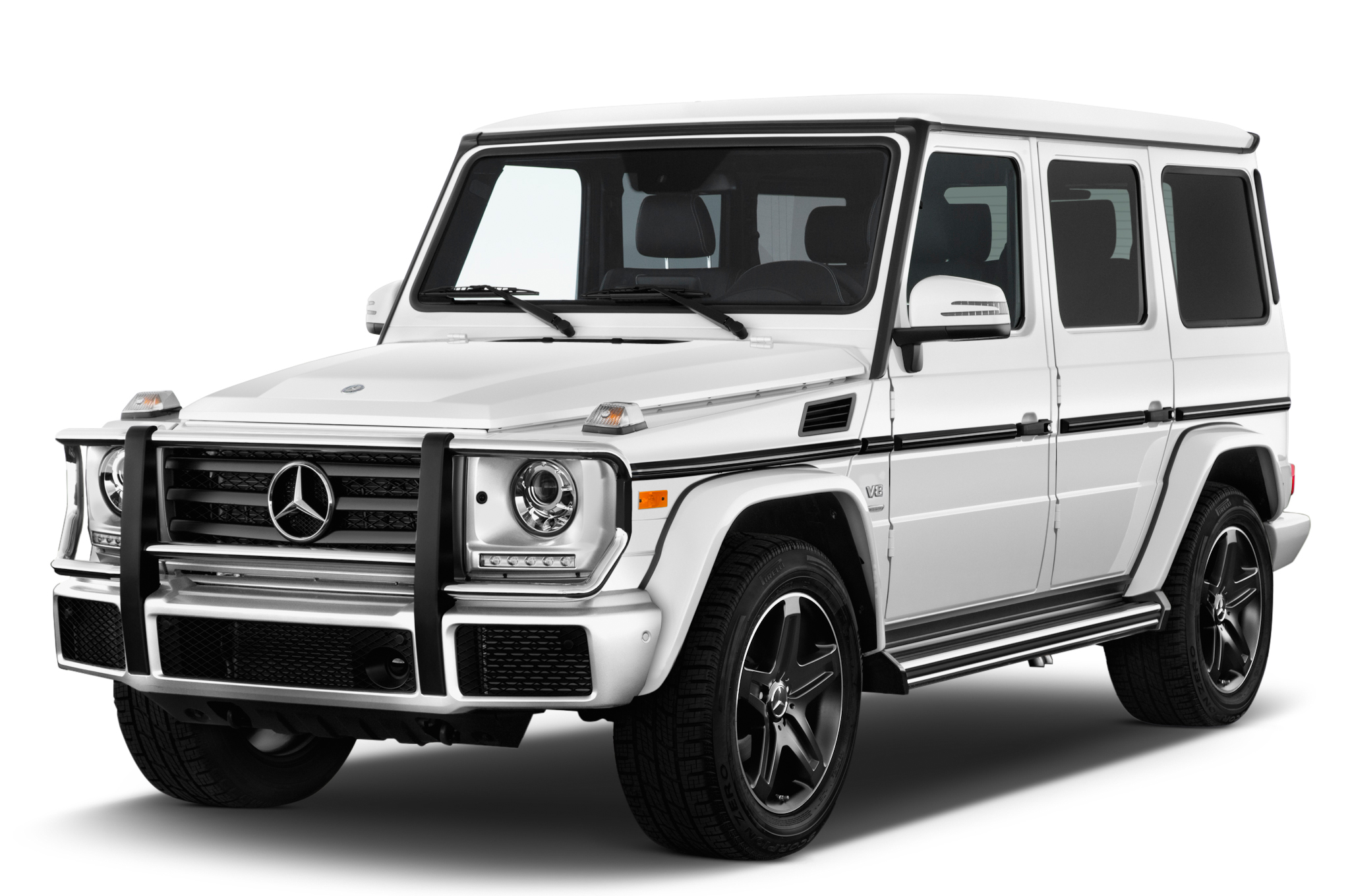 2018 Mercedes G Class 550: Angular Front View
With a shape and air of classic Jeeps and similar military off-roading inspired vehicles, the G550 is just as imposing as it is surprisingly elegant. The most profound feature besides its overall boxiness is the retention of an actual bumper and grille guard.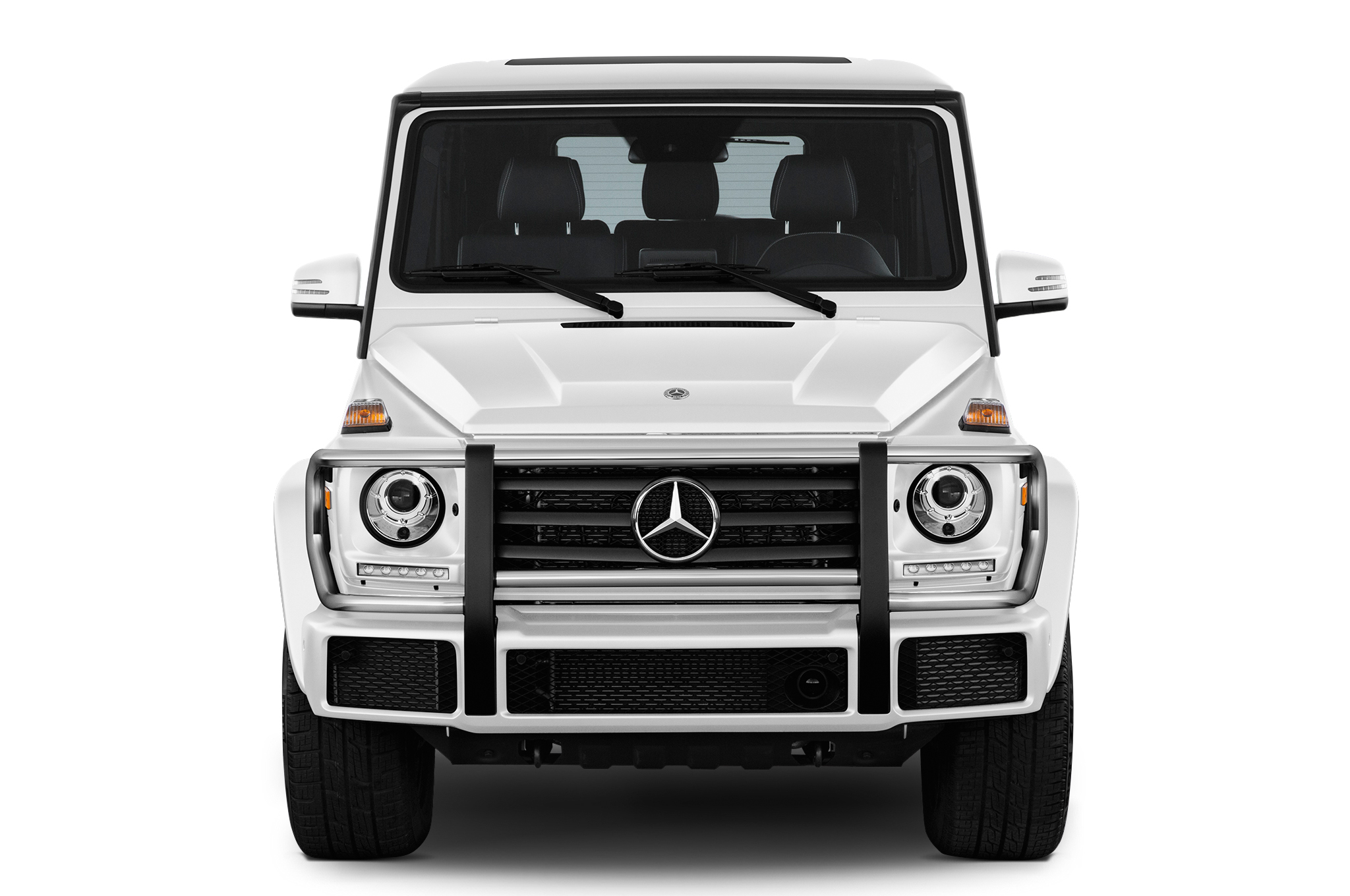 2018 Mercedes G Class 550: Front View
The chromed bar that wraps the headlights and the classic Mercedes tri-star emblem reminds you that, despite the opulence of the brand, this vehicle still means business. The headlights themselves are utilitarian and simple with the turn signals separated as two yellow boxes on either side of the hood, in order to not be blocked by the massive bumper.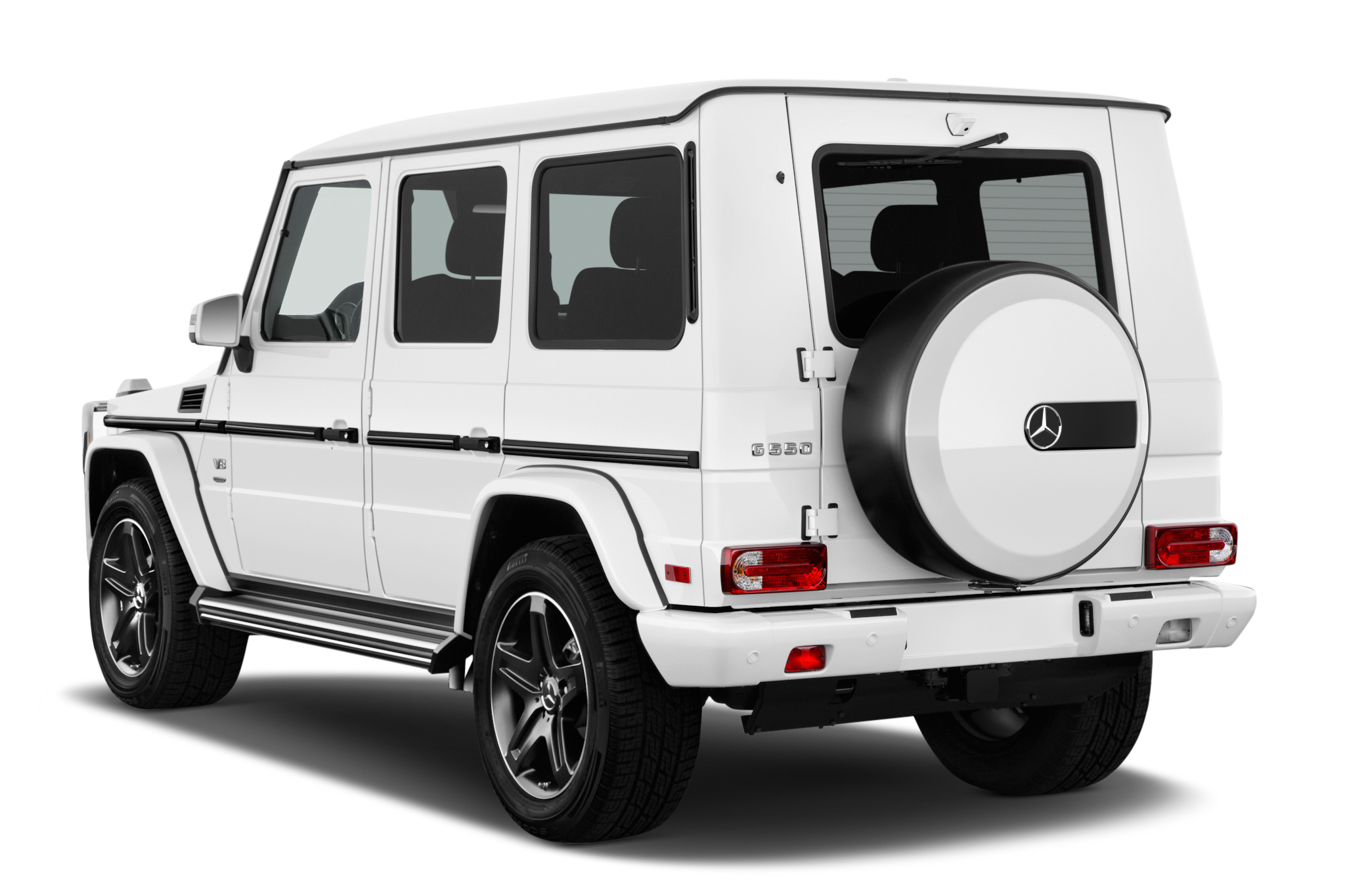 2018 Mercedes G Class 550: Angular Rear View
Coming to the profile of the Mercedes G550 you gain a true sense of how massive it is. At a height of over six feet tall, you will definitely need to make use of the retracting step board when getting into the driver's seat.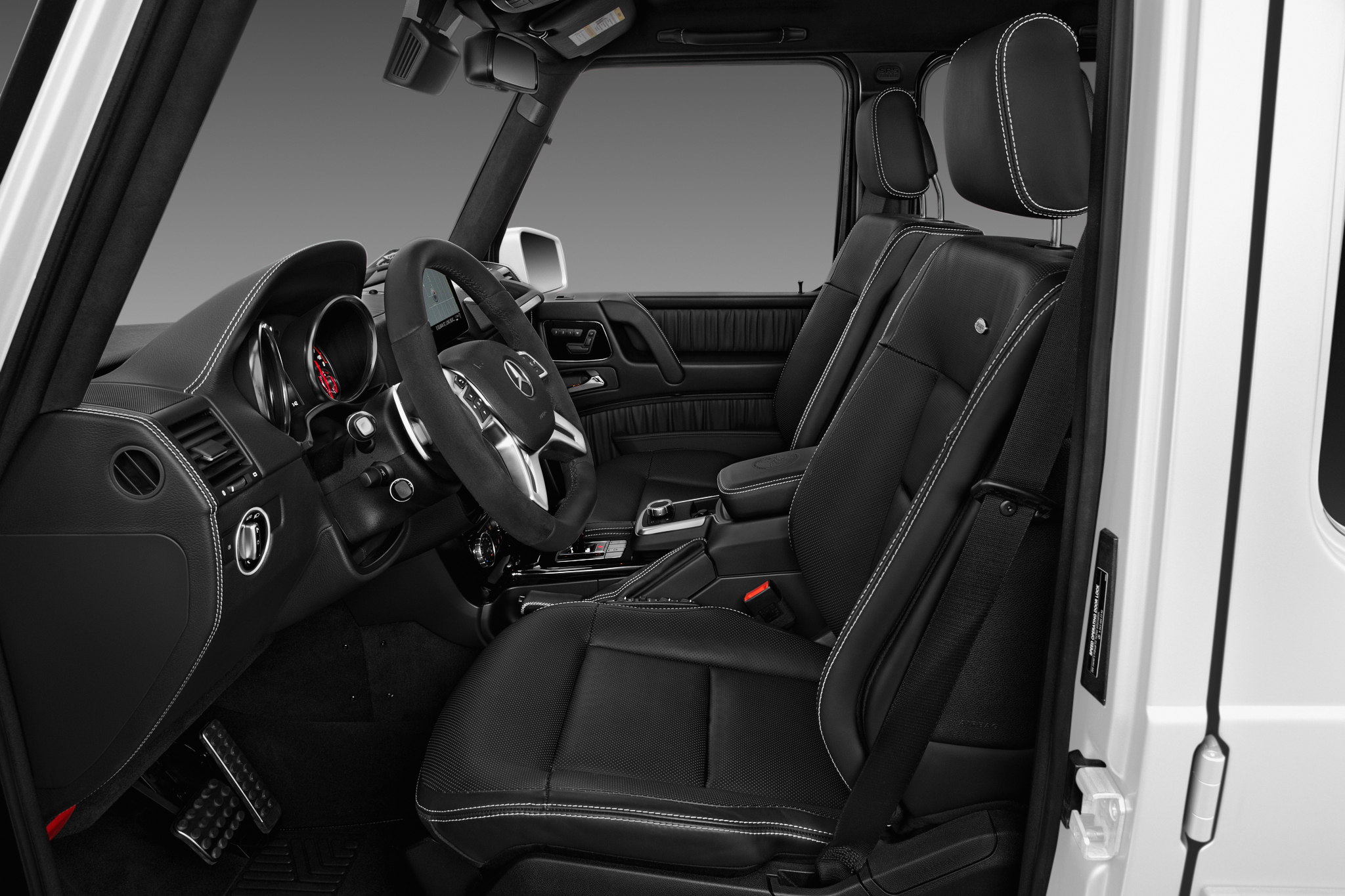 2018 Mercedes G Class 550: Driver's Seats
From here you will also catch a glimpse of the exhaust pipes that are uniquely placed on the sides rather than the rear. The last thing to catch your eye from the side would be the five-point star shaped wheels, which options even more flashy than the last.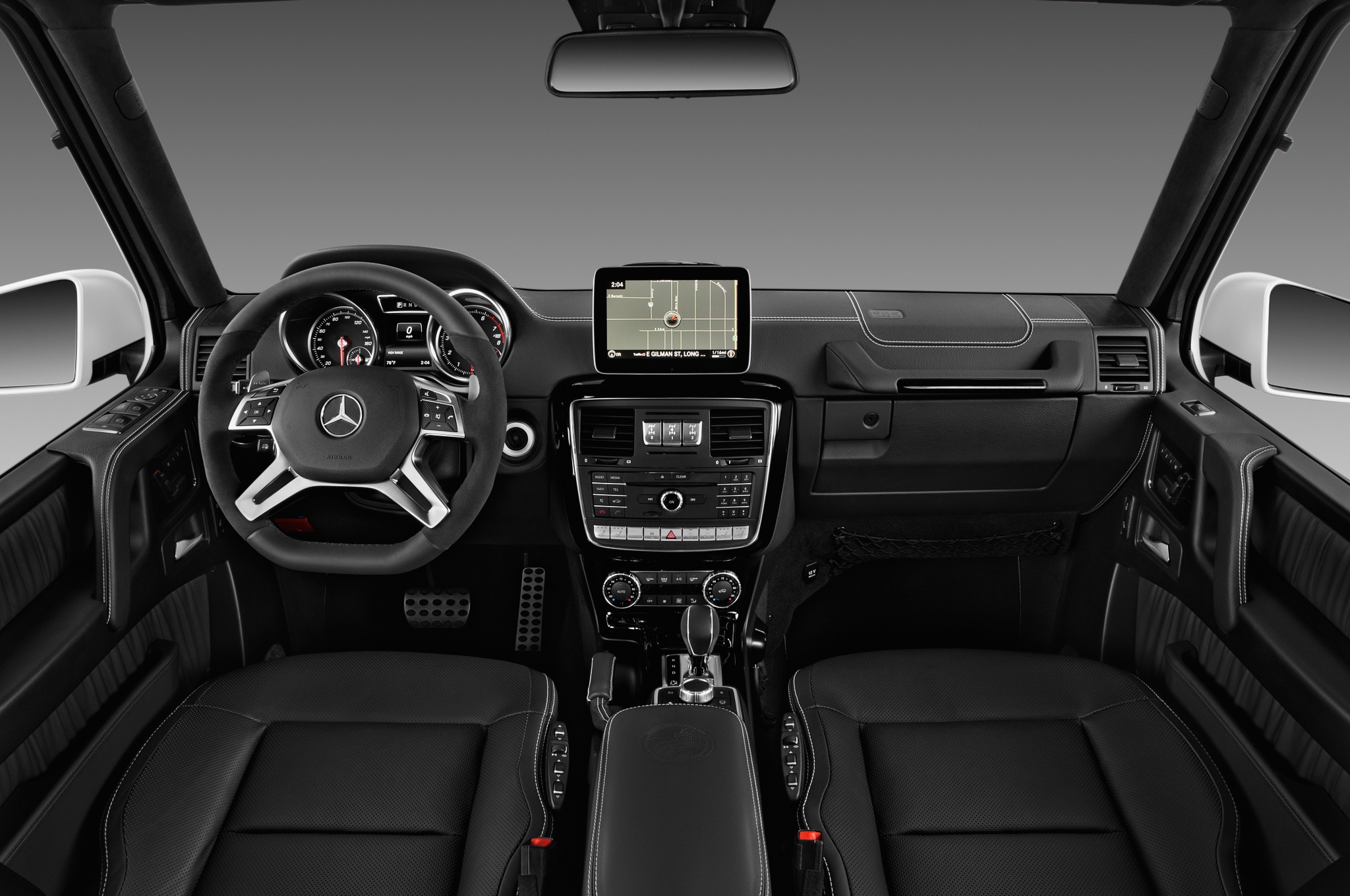 2018 Mercedes G Class 550: Interior VIew
Moving on to the rear of the Mercedes G550 you are first greeted by the classic additional wheel, which a cover that's chrome trimmed. Behind the wheel is a side hinged rear door that out sizes any of the passenger door. Design wise there isn't much going on, however the functionality of such a large door gives the trunk space a walk-in-closet like experience.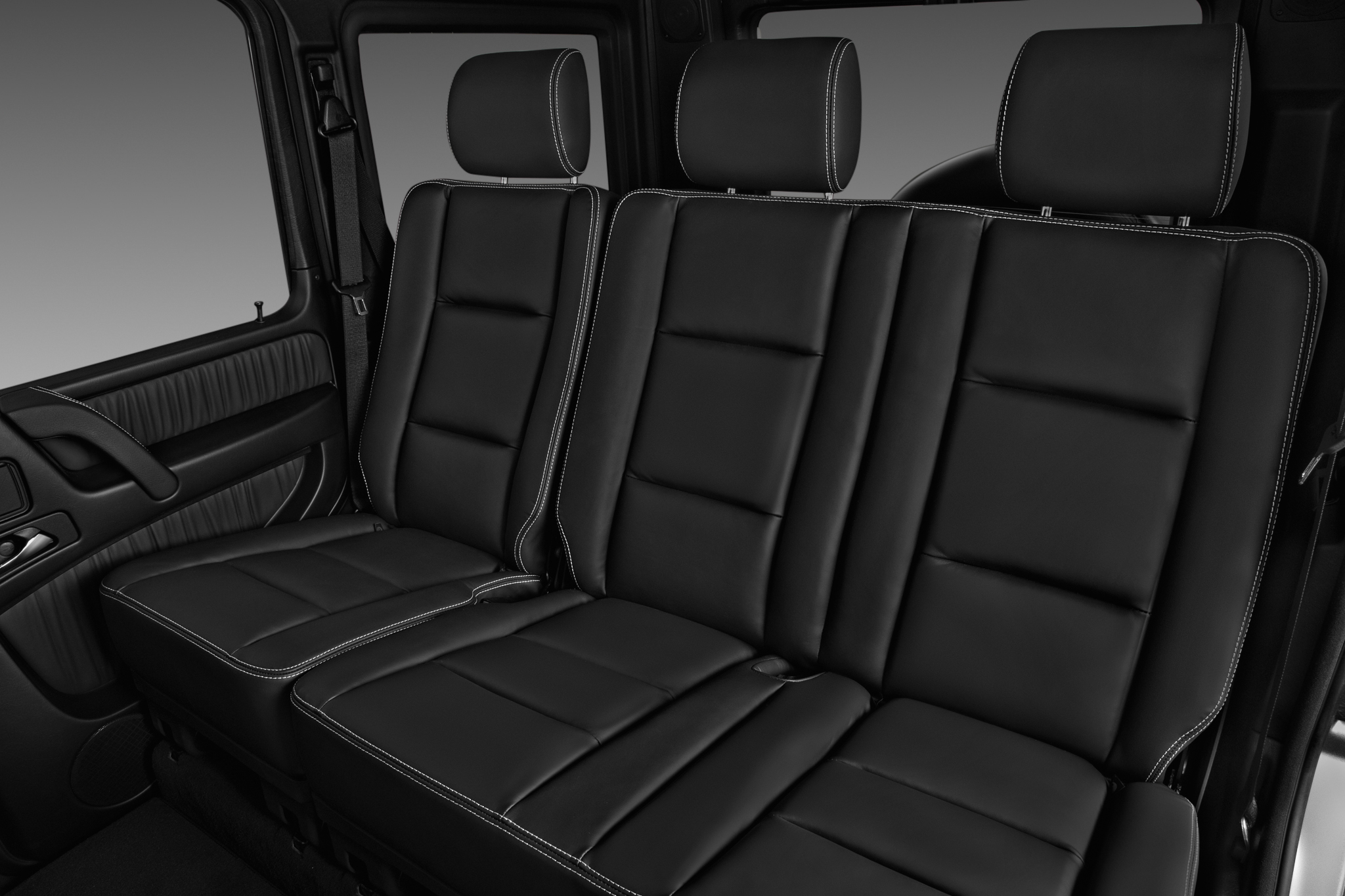 2018 Mercedes G Class 550: Rear Seats
The 2018 G550 is easily more than just for show. With some of the best off-roading available to luxury vehicles, to truly experience this Mercedes you'll need to take it outdoors.
For hi-res pictures of the 2018 Mercedes G Class 550,
Contact Us
.