2018 Toyota Prius Prime: And It's Getting Better…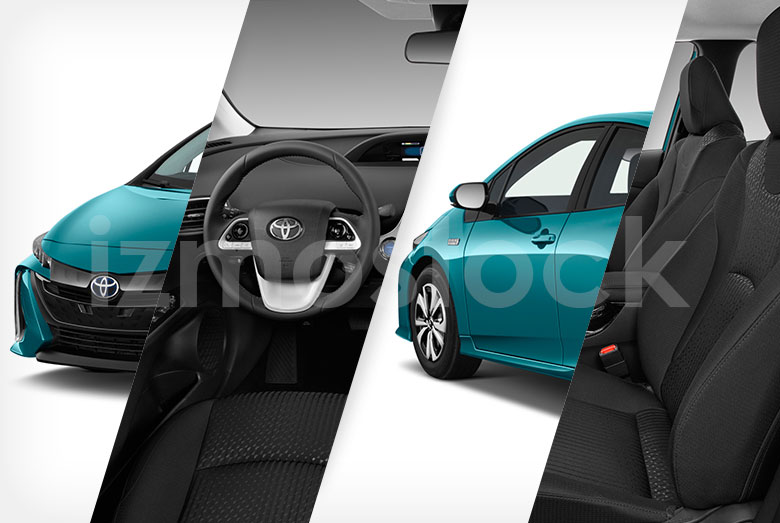 Even if the Toyota Prius Prime has seen no significant changes by the design team in the 2018 model year, the Prius still holds its own as being one of the most recognizable cars on the road. From the introduction of its bright new bold coloring – an electric blue – to its not-so-subtle rear and profile design, the Prius Prime will have you turning heads.
2018 Toyota Prius Prime: Angular Front View
Since its introduction the all-electric Prius Prime has been a little sleeker than its hybrid predecessors. Sporting a newly stylized thin and multi-faceted row of headlights that conform perfectly to the hood and fascia, they are juxtaposed against vertical running fog lights.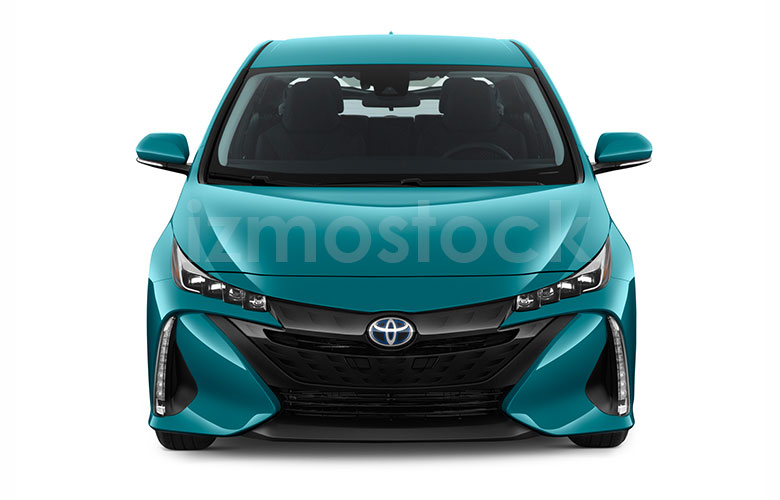 2018 Toyota Prius Prime: Front View
Not needing a huge grille for cooling, the front fascia is also a little cleaner with a smooth surface pocked by pots similar in shape to the headlights. The front is overall a little transformer-like and arguably over designed, but is interesting nonetheless.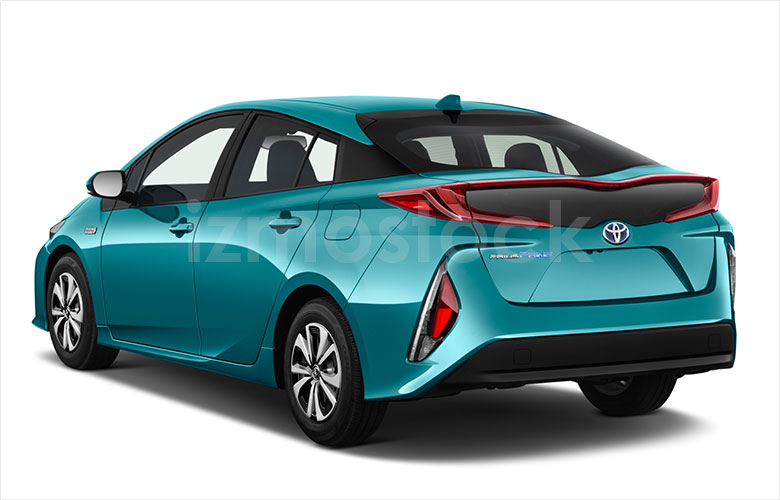 2018 Toyota Prius Prime: Angular Rear View
Moving to the 2018 Prius Prime's profile, its unique design begins to take shape as it moves away from traditional Priuses. With a black B and C pillar, a quick glimpse at the Prius Prime will reveal the futuristic look that the Toyota design team was going for.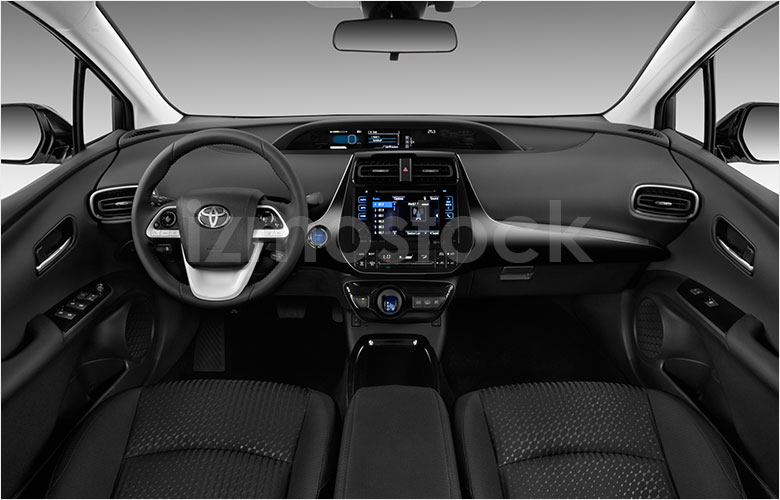 2018 Toyota Prius Prime: Interior View
Except for black painted models, it looks like the roof of the car is floating and only held up by the A pillar! The angles of the hood and windshield are also a little more extreme compared to previous Priuses, especially with the hatchback design – the rear window looks nearly horizontal.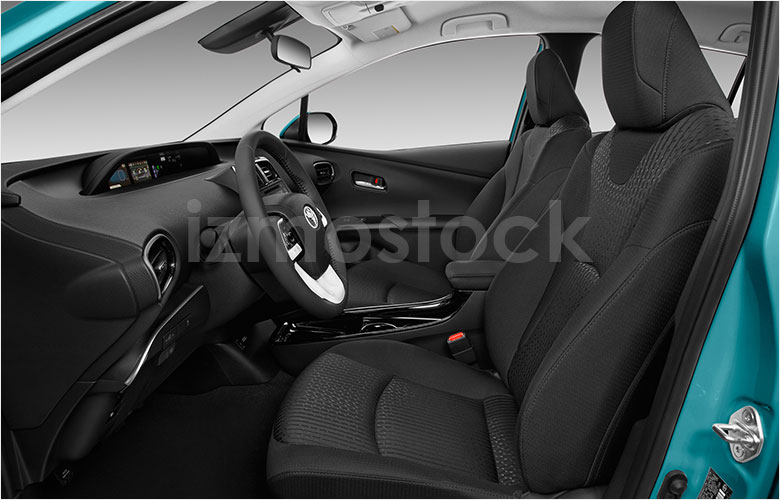 2018 Toyota Prius Prime: Driver's Seats
Of course, to make up for the small rear window view, the Prius prime has kept its most controversial component: the split rear window. Probably the most unique feature of the Prius Prime is the intentionally warped rear window. Meant to give a little more viewing room for the driver, Toyota has still opted to separate the rear view by the taillight. The taillights are also a unique change from past Prius models, as it now wraps the small secondary rear window.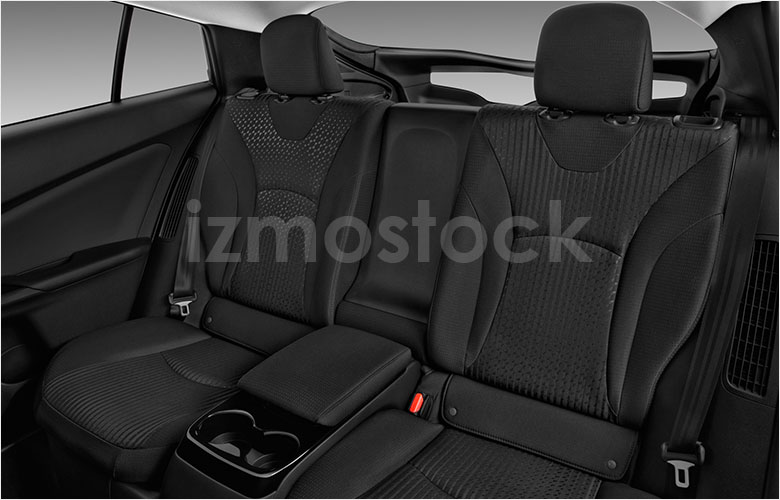 2018 Toyota Prius Prime: Rear Seats
The overall vibe of the 2018 Prius Prime is clearly a shot at what the future of vehicle design could be. From the thinner headlights, seemingly floating roof, and warped rear window, the Prius Prime is surely a sign of what's yet to come.
For more 2018 Toyota Prius Prime hi-res pictures, Contact Us.