2019 Buick Envision Preferred: Upscale SUV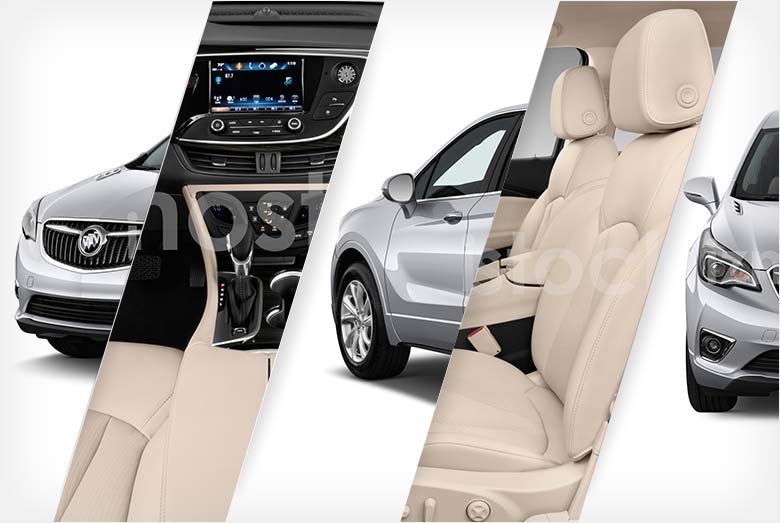 Despite being the big brother of Buick's successful Encore subcompact SUV's, the 2019 Buick Envision is surprisingly cuter and far more convenient. Looking straight on from the Envision's front you'll find it has a dog-like appearance.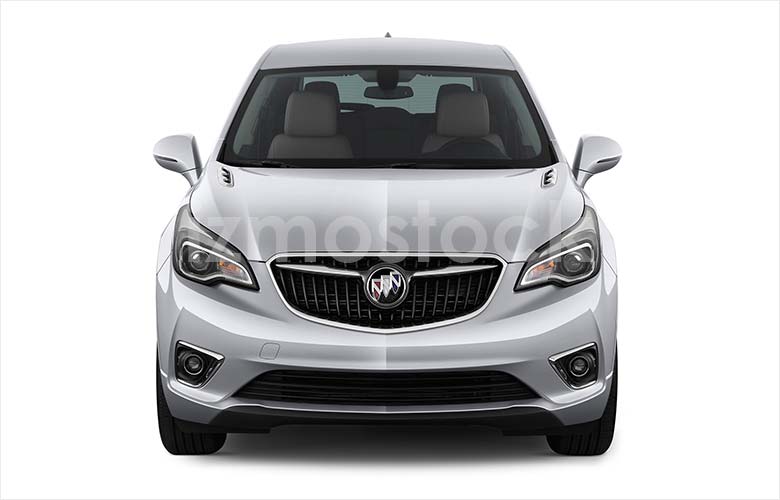 2019 Buick Envision Preferred: Front View
Accented HID headlights, large rounded side mirrors, and a button nose Buick emblem come together to form an animalistic face. Moreover the Buick Envision is shorter on the front end as well adding to a sort of cuteness factor that encompasses the modeling of the vehicle.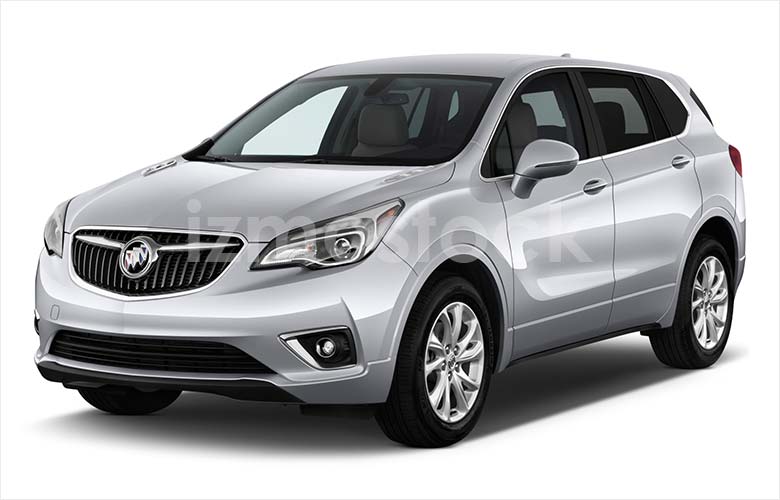 2019 Buick Envision Preferred: Angular Front View
Moving down its length you'll almost be surprised to see the lean cutting aerodynamic lines that give the Envision a clean and smart profile. Curving over the front wheelbase and contouring across its length through the door handles, the profile's edgier design almost begins to look like a completely different sportier car.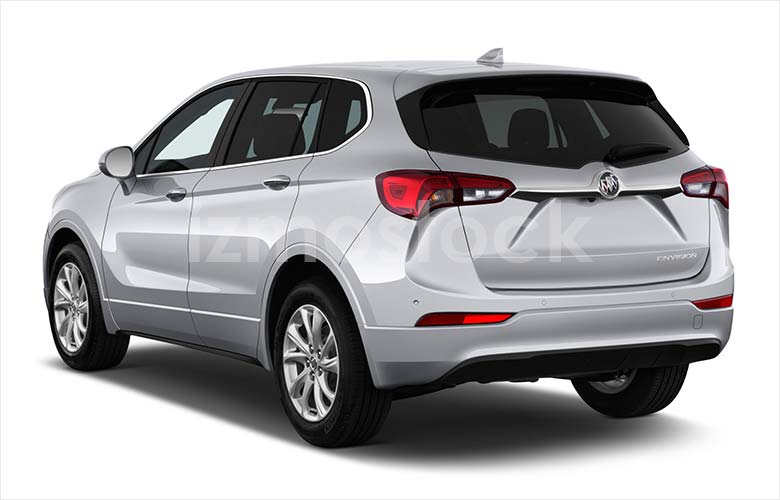 2019 Buick Envision Preferred: Angular Rear View
The rear of the Buick Envision comes to resemble a bulldog. Still with the button nose Buick emblem, the taillights and extra sharp lines around the tailgate give a more formidable, if not scrunched appearance.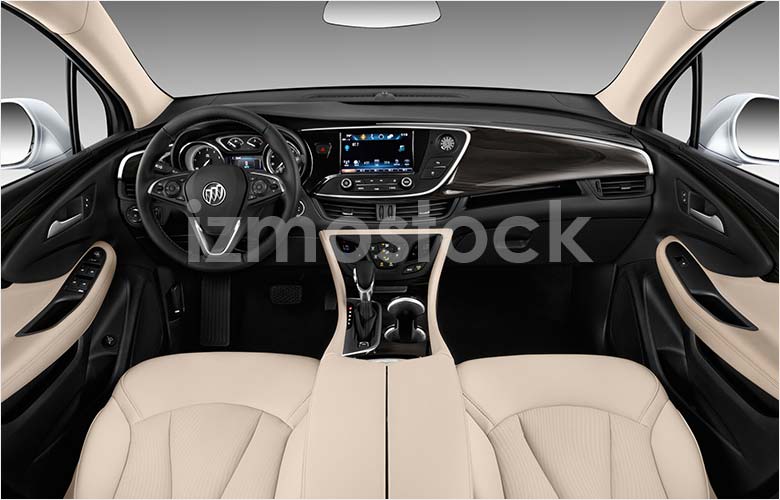 2019 Buick Envision Preferred: Interior View
Aside from its charming exterior, the interior speaks a different tune. With plenty of space for you or any passengers it is easily said that the interior of the Buick Envision is wisely put together.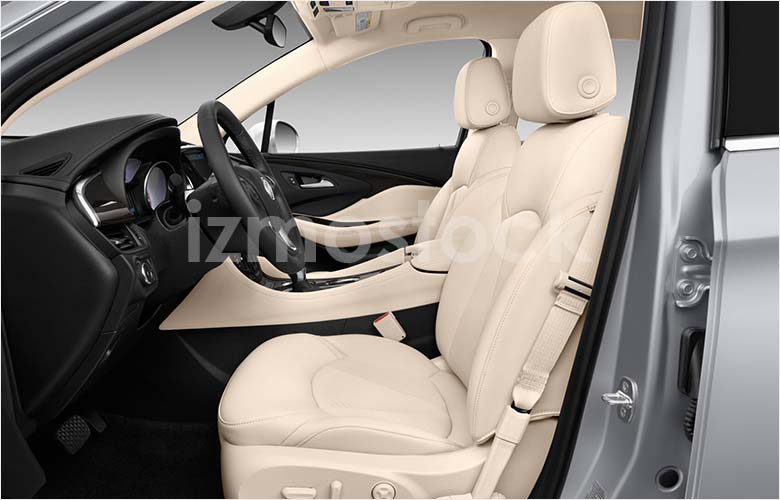 2019 Buick Envision Preferred: Front Seats
Opting for an array of push buttons, all of your controls are easily and quickly accessible. Lush with leather and highly polished wood paneling, what was cute on the outside is high-class on the inside. Seats are ultra comfortable with a combination of fabric and leather with seat controls allowing for a huge range of adjustments.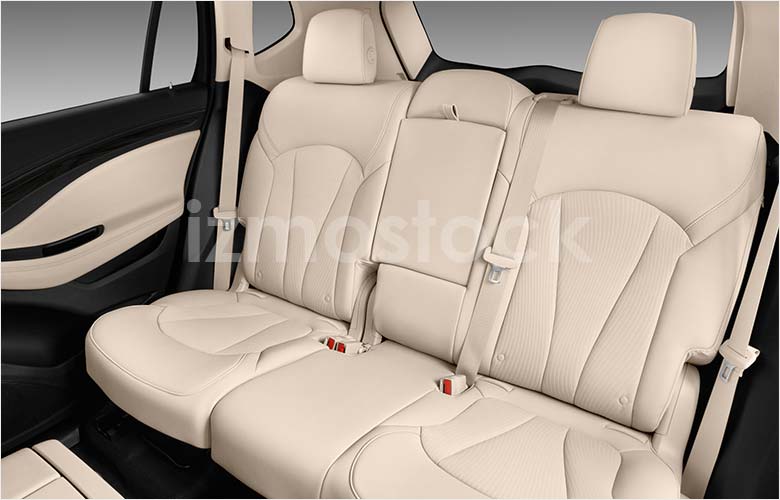 2019 Buick Envision Preferred: Rear Seats
The cherry on top is an ornate analog clock for telling the time without turning on the car. It is clear with Buick's 2019 Envision Preferred that they are looking to build a reputation of distinct exterior design and posh interior styling.
For hi-res 2019 Buick Envision Preferred images, Contact Us