2019 Dodge Challenger: All Muscle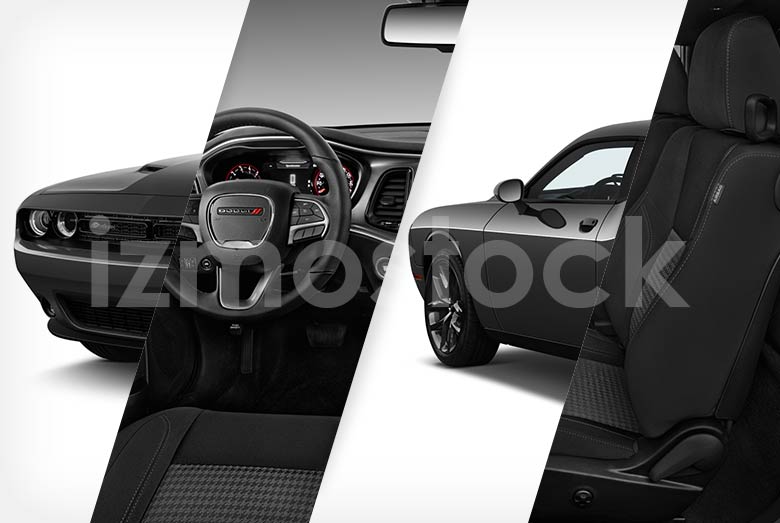 By design, the 2019 Dodge Challenger is the last of the classic muscle cars. Unruffled by more modern and conventional curves, the 2019 Challenger retains the shape of the classic "car".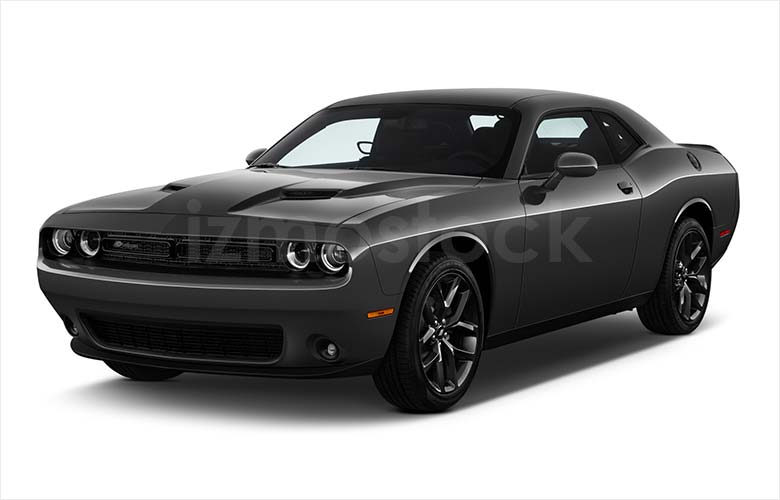 2019 Dodge Challenger: Angular Front View
However, that is not so say Dodge went completely old-fashion with the look. The Challenger is all classic muscle car, but now with softly beveled edges.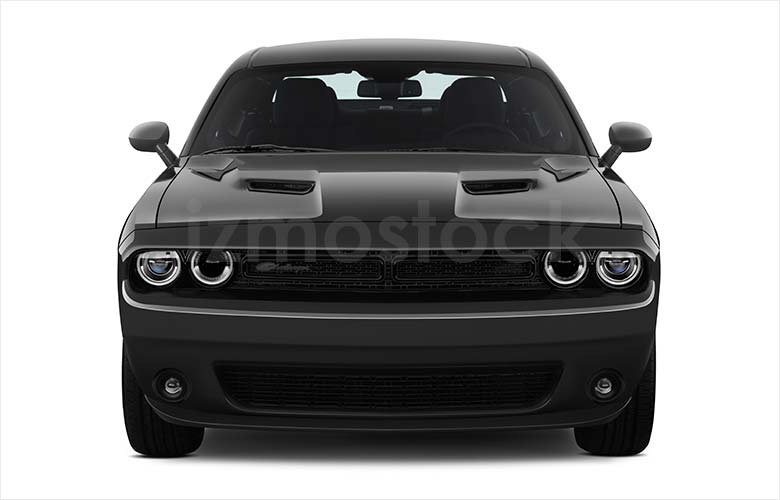 2019 Dodge Challenger: Front View
The front grilles are long bars with a fine mesh and simplistic circular headlights, harkening to the seventies when simplicity and sharpened edges were especially popular.
The hood also takes on its own personality with several options of multiple snorkel configurations and the even more elusive Shaker air-intake.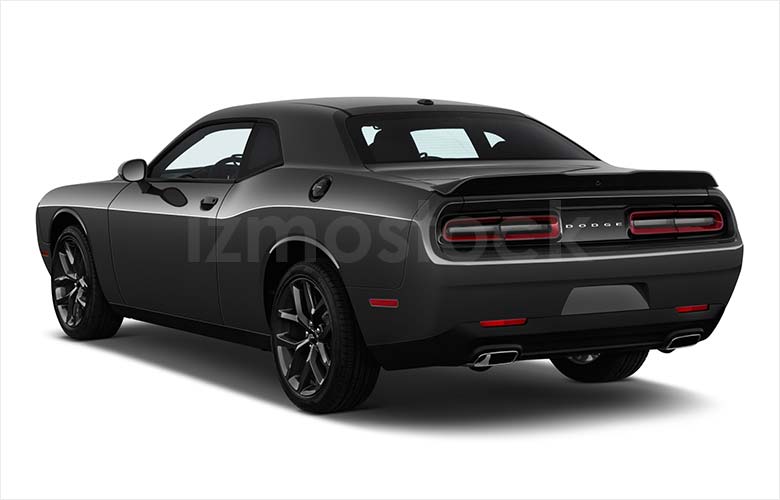 2019 Dodge Challenger: Angular Rear View
Dodge's iconic and classic design fully takes shape in its profile. The taillights are a two-toned design consisting of a white bar surrounded by a red rectangle. The rear is finished with a low-lying spoiler for the last bit of sportiness.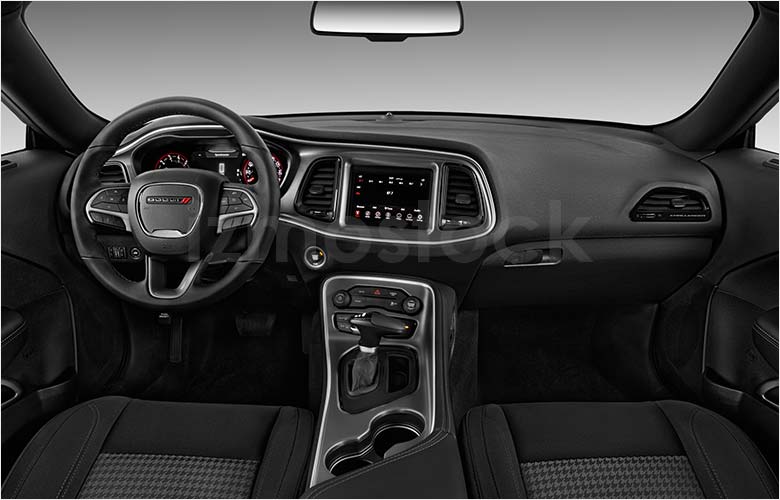 2019 Dodge Challenger: Interior View
The cockpit is short and rises little more than two feet from the body, keeping the overall look compact.
Despite the shortened height the car retains a reasonable length that is accentuated by the single bodyline that reaches the length of the Challenger and only bending for the rear wheel-well.
2019 Dodge Challenger: Front Seats
The true finishing touch is the vintage gas cap is recessed in the body rather than conforming to the shape. Moving to the 2019 Challenger's rear you find softened rectangular shapes in the headlights, reflectors, and exhaust ports that occupy it.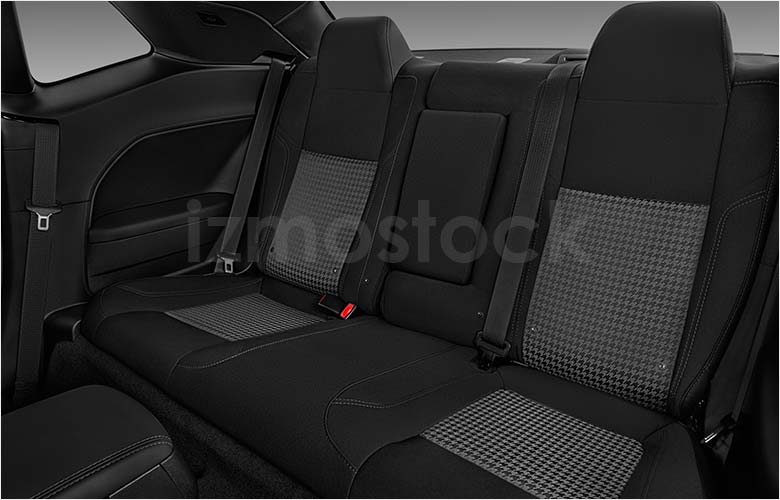 2019 Dodge Challenger: Rear Seats
Dodge's 2019 Challenger is the most genuine predecessor to muscle cars of old. With a low lying body and inspired classic design the 2019 Dodge Challenger is the last remaining and true muscle car on the market.
For hi-res images of the 2019 Dodge Challenger, Contact Us.