2019 Honda Civic SI in Pictures: Bold New Look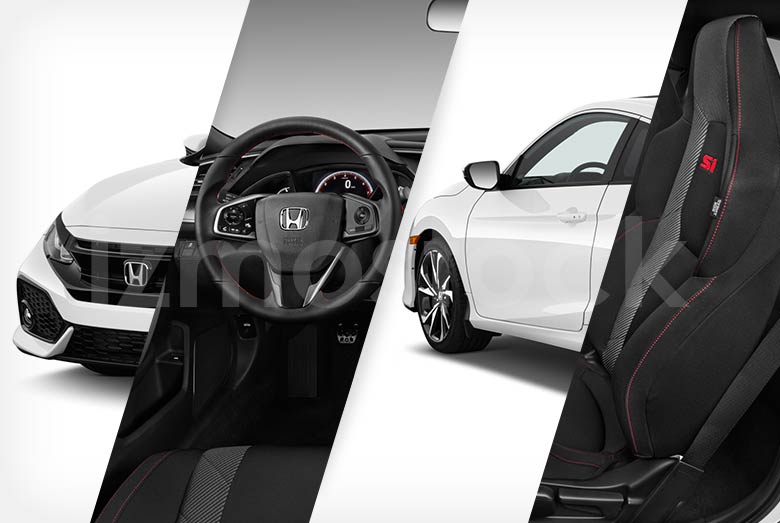 Honda's sporty rendition of the Honda Civic SI hits the streets with some cool street racer styling.
2019 Honda Civic SI: Angular Front View
Following their latest revisions with making the Accord and Civic lines more modern, the 2019 Civic SI has been updated with the new grille and bar like fascia.
The new fascia spans the front in stark contrast as it minimizes the upper grille and allows for a larger lower grille. The sides of the front are also very minimal, making space for faux vents and small circular fog lights.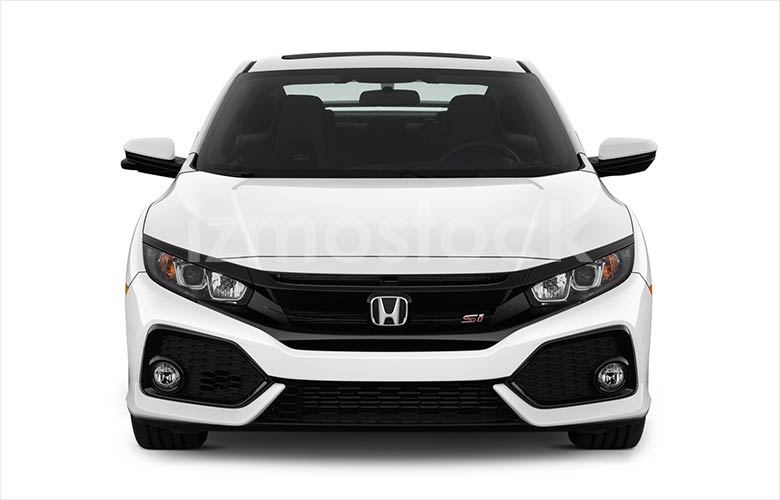 2019 Honda Civic SI: Front View
The low-lying hood makes room for a fairly expansive windshield and emphasizes true coupe styling. The headlights come in two flavors of slim and even slimmer depending on whether you opt for the fully LED or standard options. Both however, add to the sleek race appearance that the Civic SI was meant to have.
2019 Honda Civic SI: Angular Rear View
The profile of the Civic SI reveals its many edges, ridges, and sharp cuts. With a shoulder line that cuts through the door and conforms over the rear wheel well and into the rear headlight, the Honda has some sweet lines that are sure to move you.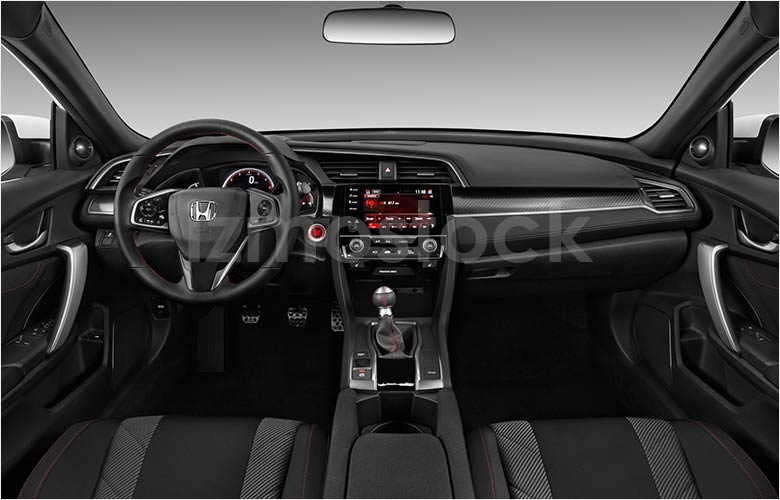 2019 Honda Civic SI: Interior View
The rear itself is graced with a large raised spoiler for that extra bit of racing edge. The taillight is a space age-esque bar that wraps around the trunk door.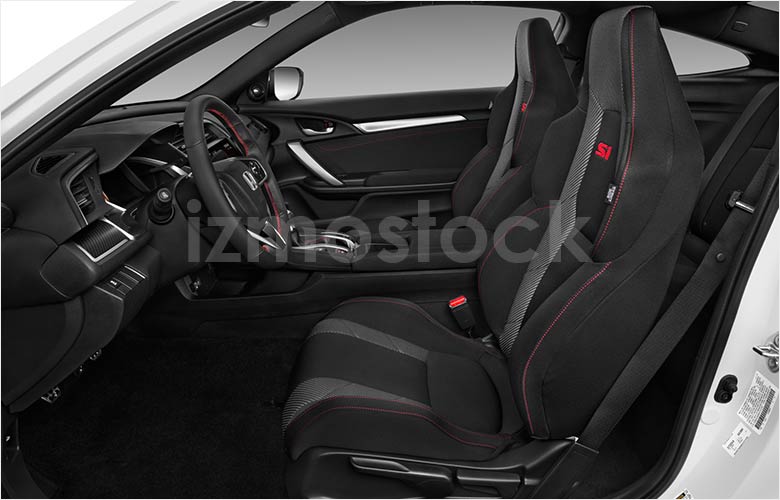 2019 Honda Civic SI: Front Seats
Just below the rear fascia and faux ventilation is the massive centered exhaust port that easily resembles a sci-fi rocket thruster.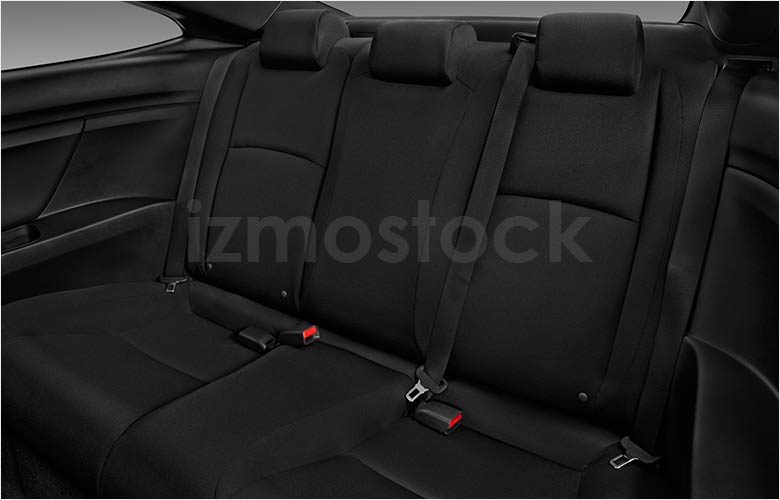 2019 Honda Civic SI: Rear Seats
Whether you're looking for that racer cred or just want a fashionably sporty commuter car, the 2019 Honda Civic SI fits the mold with its bold and unique look.
To license hi-res images of the 2019 Honda Civic SI, Contact Us.