2019 Kia Sorento: Affordable Luxury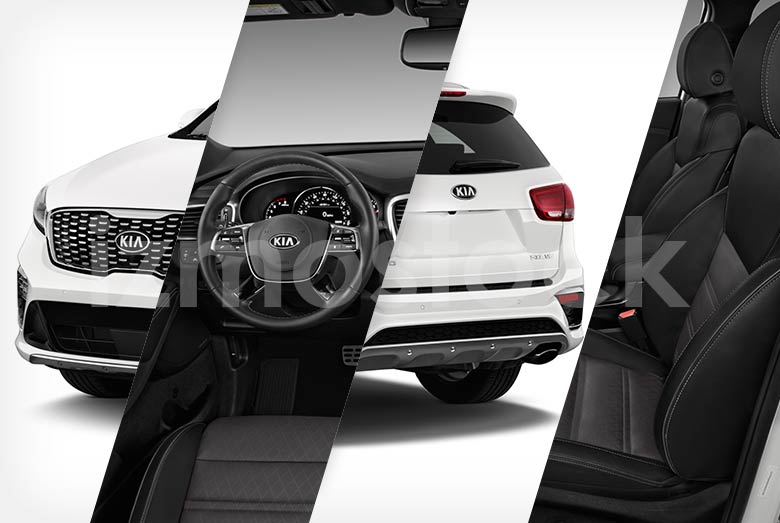 Kia races into luxury with the 2019 Sorento. The full size SUV is large, in charge, and fairly attractive too.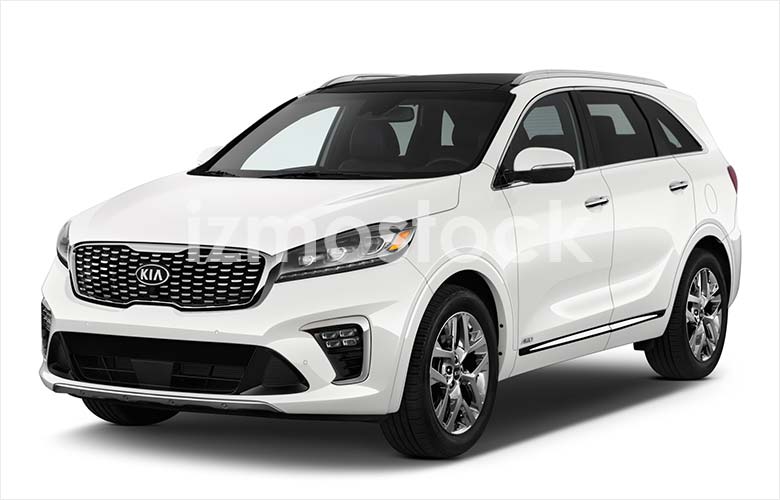 2019 Kia Sorento: Angular Front View
The front is now home to a Mercedes inspired diamond grille forming a beautifully reflective front. The headlights are reminiscent of newer BMW's as well as they connect directly to the grille. Despite barrowing from German companies, the 2019 Kia Sorento comes into its own with the rest of the design.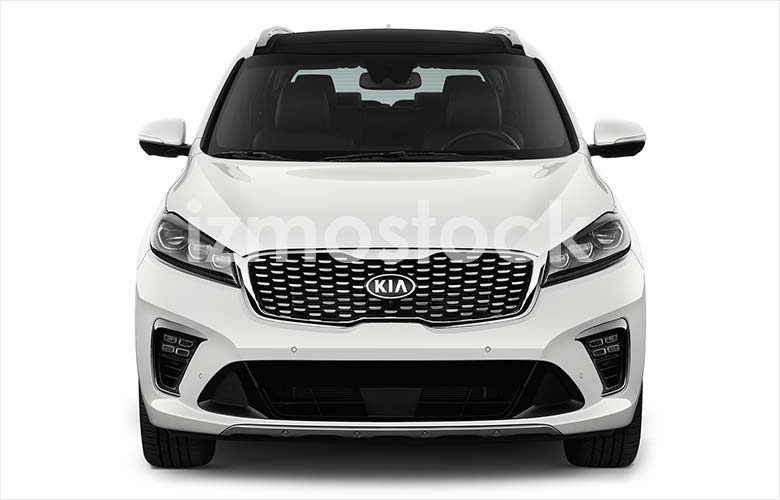 2019 Kia Sorento: Front View
The lower front fascia consists of chrome lined fog lights and an open lower grille fitted with matte black plastics. Just below the grille is a rugged metallic skid plate, just to remind you this is still a utility vehicle and not just for taking the kids to school.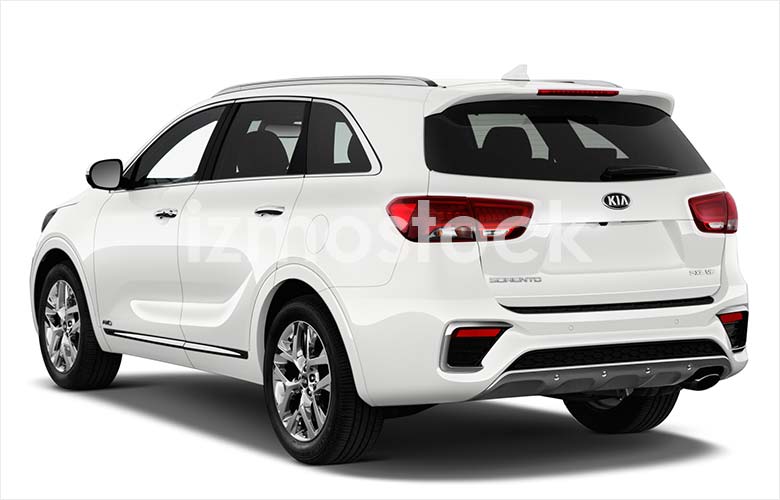 2019 Kia Sorento: Angular Rear View
The profile is reminiscent of smaller crossovers lengthened for a third row and comes off a little sportier as it rejects the blockiness of the largest SUVs in the market. The profile is adorned with chrome door accents and handles.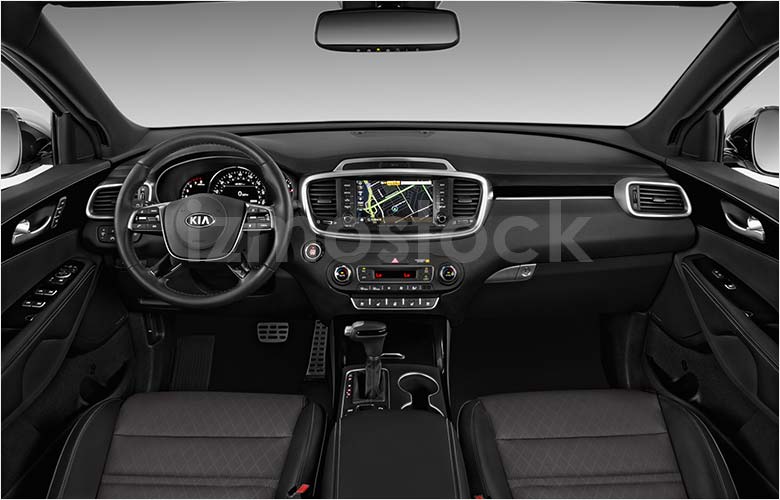 2019 Kia Sorento: Interior View
Side windows appear as uninterrupted glass, since the C-pillar is not the body color and the luxury feel comes together with a chrome trim. Moving to the rear we find much of the same from the front.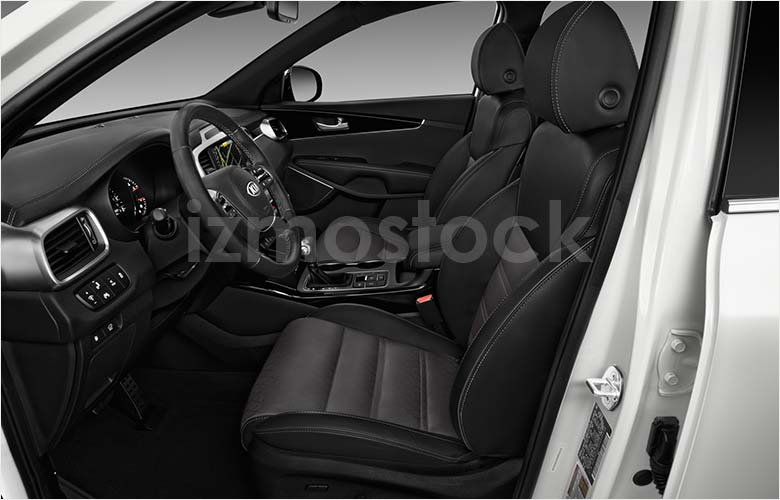 2019 Kia Sorento: Front Seats
The 2019 Kia Sorento doubles down on chrome trimming and metallic skid and tail gate plates. The rear is wide, allowing for easy storage, which is especially large when the third row of seats are down.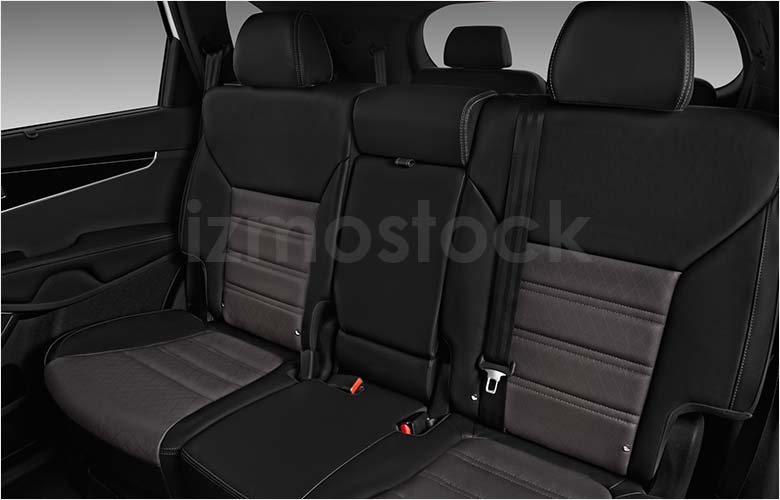 2019 Kia Sorento: Rear Seats
With several trim levels, the 2019 Kia Sorento has many levels of luxury not only for the family, but for comfortable long road trips as well.
For more hi-res images of the 2019 Kia Sorento, Click Here.