2019 Lexus UX SUV: All New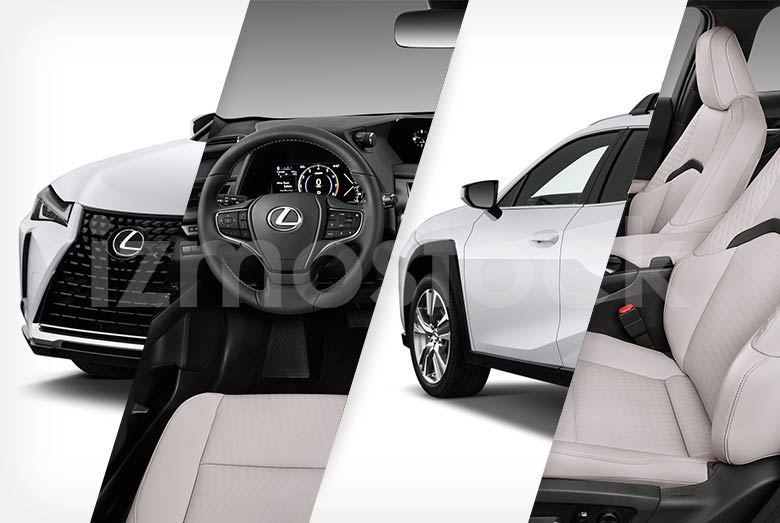 Lexus enters the race for the top subcompact SUV with the brand new 2019 Lexus UX. Easily a compacted RX model, the 2019 UX doesn't cut any corners while cutting down on size.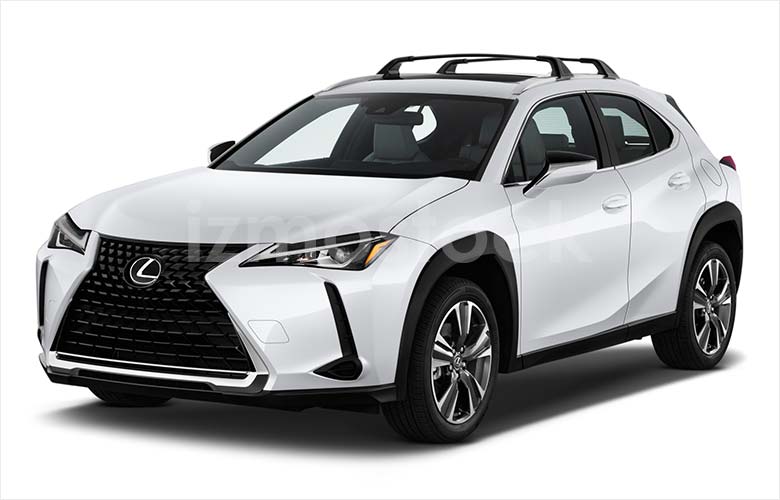 2019 Lexus UX SUV: Angular Front View
Despite being built on the same chassis as its distant cousin, the Toyota C-HR, the all-new Lexus UX comes out looking nothing alike. Short and stout compared to the Lexus RX, the UX debuts as a little more attractive in proportion and design.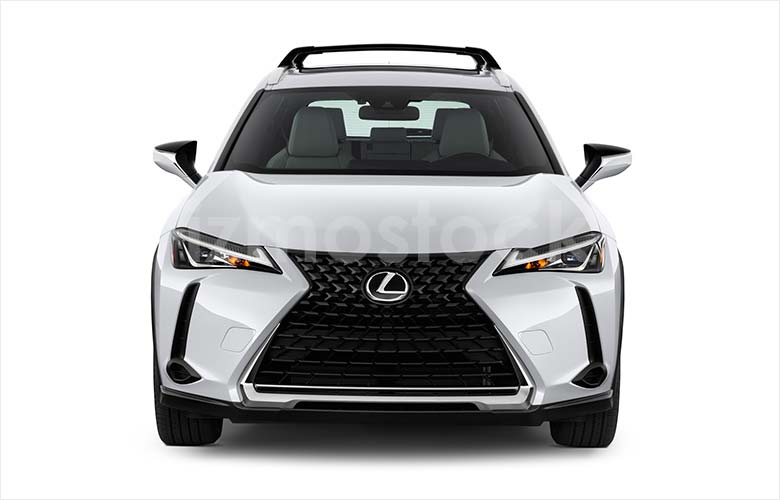 2019 Lexus UX SUV: Front View
Taking on forms reminiscent of wind smoothed and cut stone, the front of the UX is a subtle collection of soft and hard angles.
The grille is a smattering of scales radiating from the easily recognizable Lexus badge. The complicated headlights are tone-downed versions of Lexus's latest sporty fanfare; filled with sharp interior angles, lines, and a single pupil-like LED backed glass bulb. The grille is adorned with some subtle chrome adornment at its bottom and lined with some scowling vents.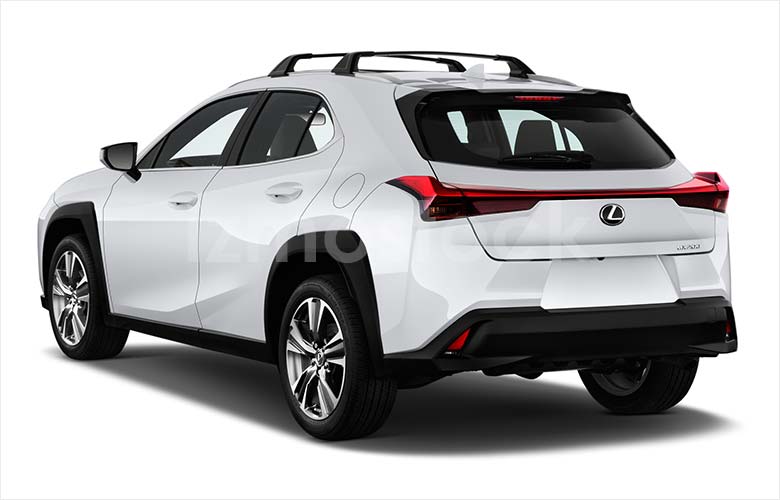 2019 Lexus UX SUV: Angular Rear View
Moving past the sneering face of the 2019 UX, the profile demonstrates the near perfect link between Lexus sedans and SUVs. Coming out shorter, while keeping a similar wheelbase, the UX comes out closer to the sportier sedans than its SUV sized brethren.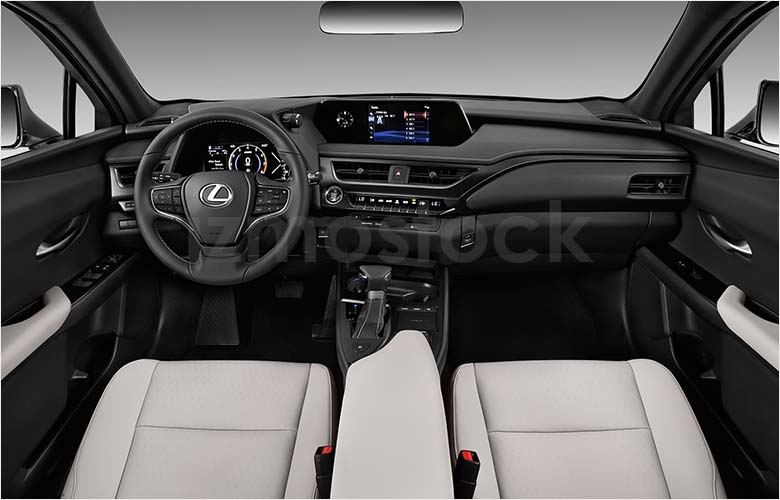 2019 Lexus UX SUV: Interior View
Sides mirrors are the pointed variants seen on the Lexus RC and it also barrows the shoulder line from the same sedan. What is different though is that the shoulder lines turns in the rear taillight, which bears a depth that separates it from the tailgate and rear fascia.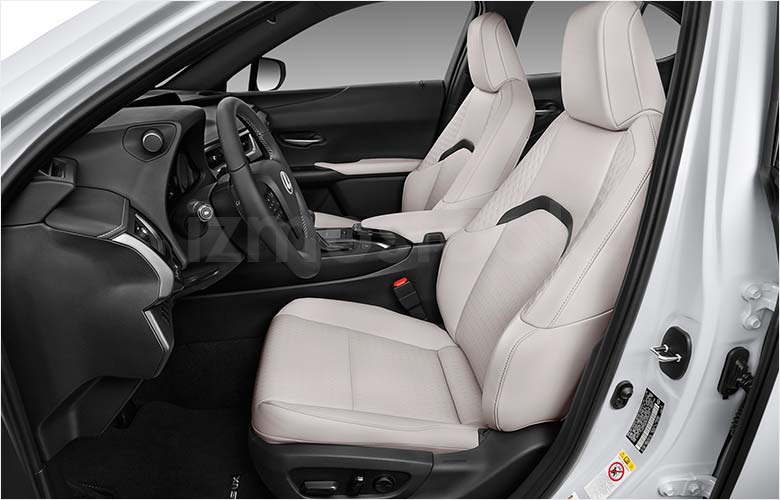 2019 Lexus UX SUV: Front Seats
The 2019 Lexus UX also shares newer utility conventions with the addition of a plastic skirt that lines the base. The taillight itself forms a long bar that cuts across the tailgate and protrudes giving its additional three-dimensional form.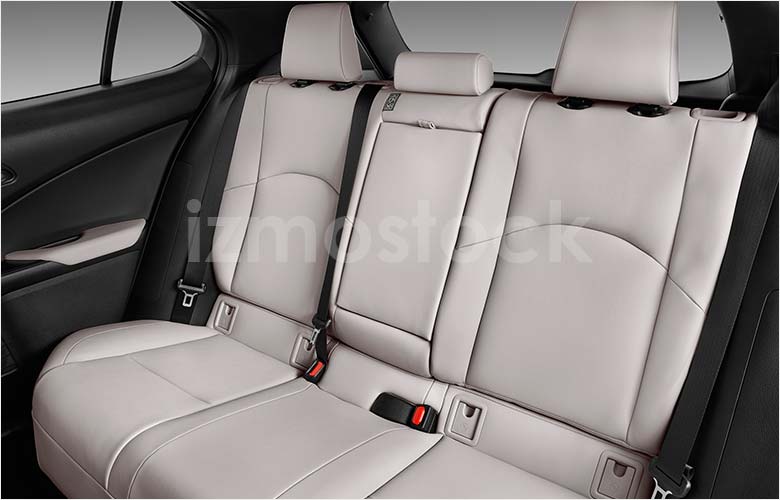 2019 Lexus UX SUV: Rear Seats
Overall the all-new Lexus UX is the perfect addition to the Lexus lineup and an absolute winner in the luxury subcompact SUV class.
For hi-res images of the 2019 Lexus UX SUV, Contact Us.