2019 Mazda CX-3 in Pictures: for Life's Many Roads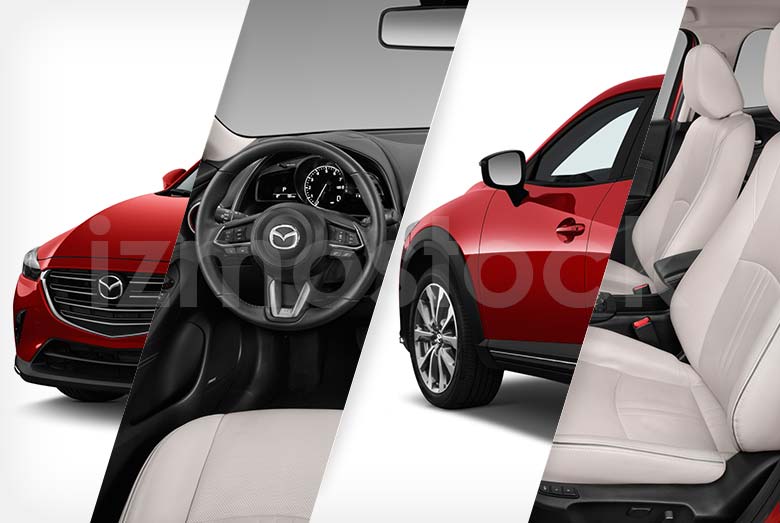 Not quite an SUV and definitely not an everyday sedan, the Latest 2019 Mazda CX-3 takes the middle road fitting perfectly into cityscapes.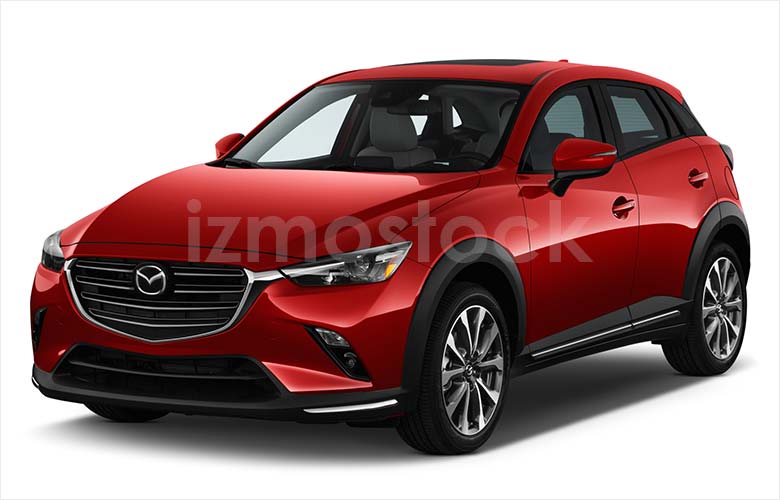 2019 Mazda CX-3: Angular Front View
Designed to fit into the subcompact SUV category, the 2019 Mazda CX-3 has the sizing needed for city terrain with a hint of ruggedness as intended by its sport utility naming. It is clear though, that no matter where you intend the CX-3 to take you, Mazda fully constructed the CX-3 to be stylish from front to back.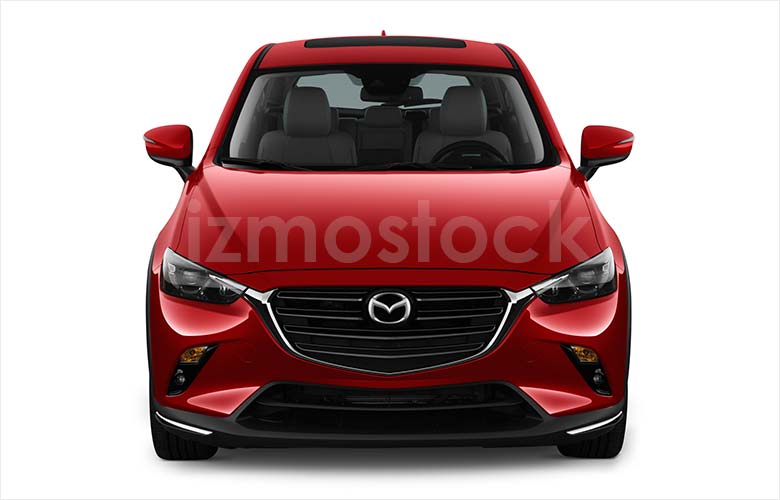 2019 Mazda CX-3: Front View
The front features a completely smooth hood that tapers into Mazda's newly designed grille for 2019. The new grille, which consists of chrome black bars, is encompassed by chrome embellishments that recede into the headlights.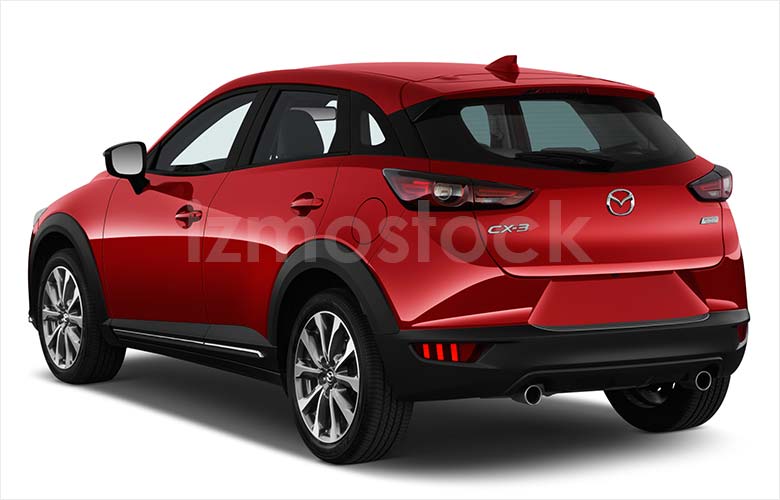 2019 Mazda CX-3: Angular Rear View
Looking at the profile of the 2019 Mazda CX-3 you may find it has a keen resemblance to the head of a cheetah. While the wavy body and shoulder lines of the CX-3 take on the shape of a striding feline. The inspiration results in a floating hood and windows that conform and cinch to the changing body widths as you move from front to back.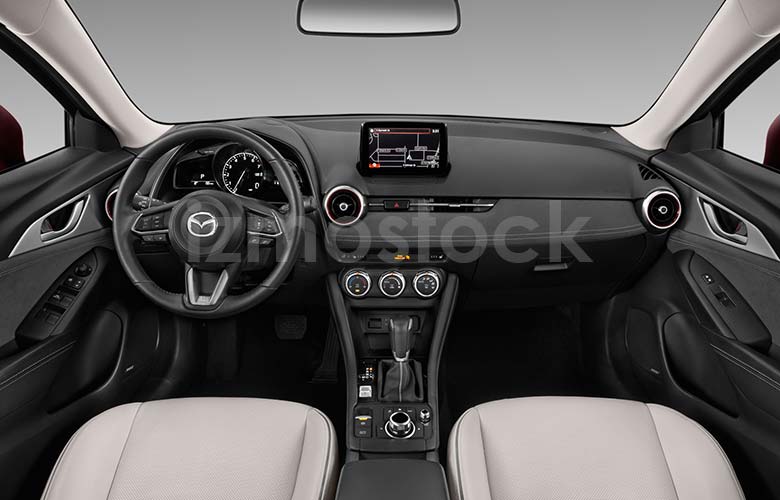 2019 Mazda CX-3: Interior View
Inside is also an updated story of driver comfort. Now filled with suede and leather, Mazda keeps the technology sparse allowing for extra focus on comfort and to keep the driver's attention on the road.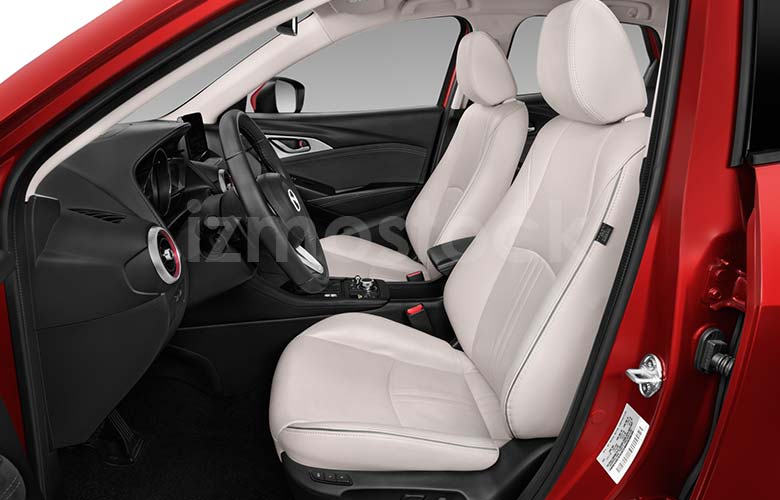 2019 Mazda CX-3: Front Seats
The rear seating follows suit with pleated leather seating and compacted headrests that won't block the rear window when not in use.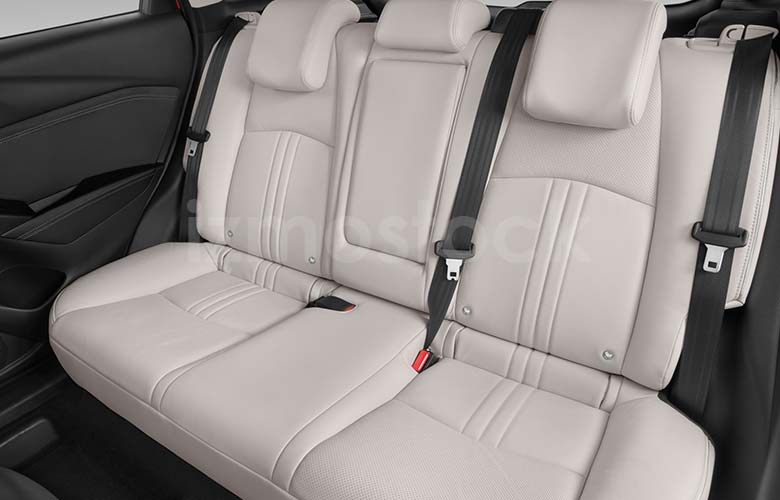 2019 Mazda CX-3: Rear Seats
Despite being an urbanite's dream car with its smooth exterior curvatures and flashy brilliant Soul Red paint, the Mazda CX-3 inspires grander adventures for life's many roads.
To license hi-res pictures of the 2019 Mazda CX-3, Contact Us