2019 Toyota Avalon XSE: Avalon Forever!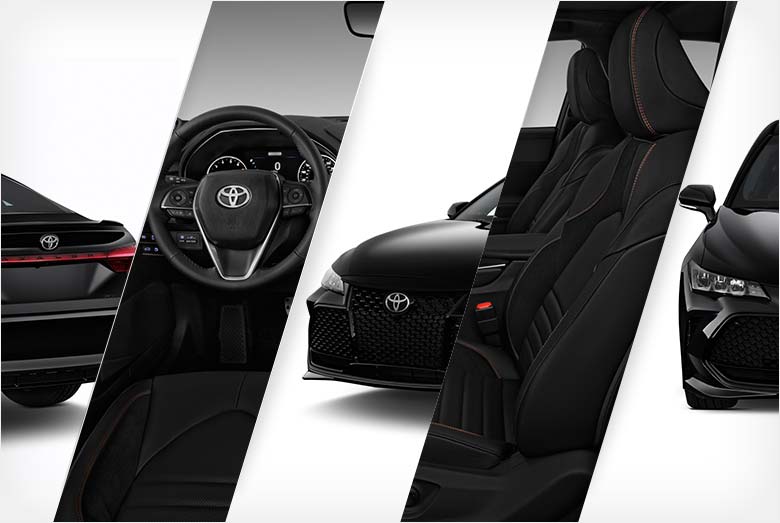 The 2019 Toyota Avalon is the aggressively sporty full-sized sedan we've all been waiting for from Toyota.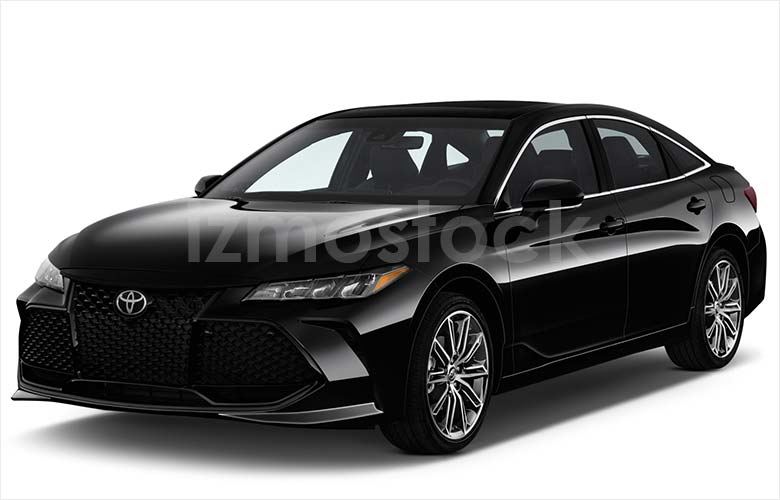 2019 Toyota Avalon XSE: Angular Front View
Accompanying its 301 horsepower V6 engine is a cool edgier outer appearance meant to attract younger and older crowds alike. Ridding the front of any semblance of a bumper, the 2019 Avalon has developed a gaping grille with a timely 3d pattern.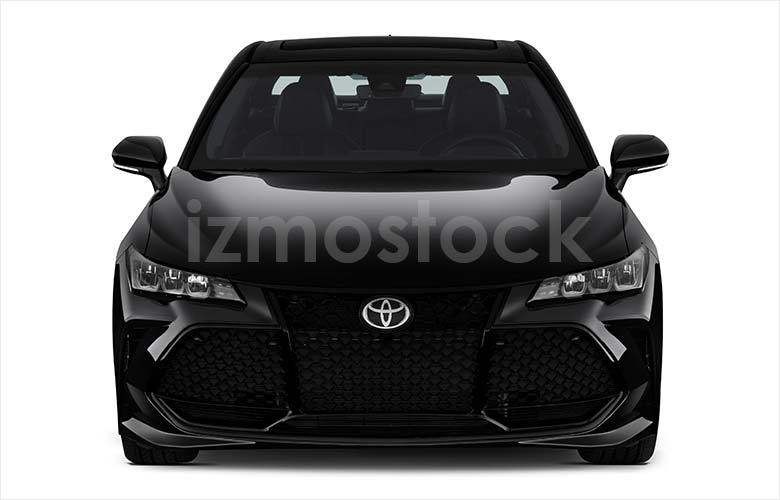 2019 Toyota Avalon XSE: Front View
The headlights now retain a fierce and sharp quality with the XSE trim lending it 3 rectangular LED lamps. Below the lights are heavily angular vents accentuating the grille and the overall menacing front end.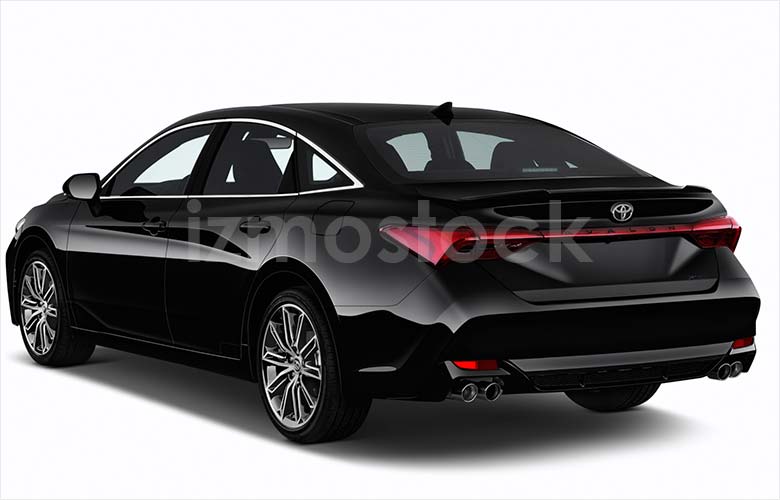 2019 Toyota Avalon XSE: Angular Rear View
Coming to the Avalon XSE's profile you find some subtle curves below the door and running through the door and door handle. The real star of the of the XSE's profile are the eye-catching blade-shaped wheels. If the wheels didn't feature Toyota's signature logo, from the side, it would difficult to place the manufacturer of the 2019 Avalon XSE.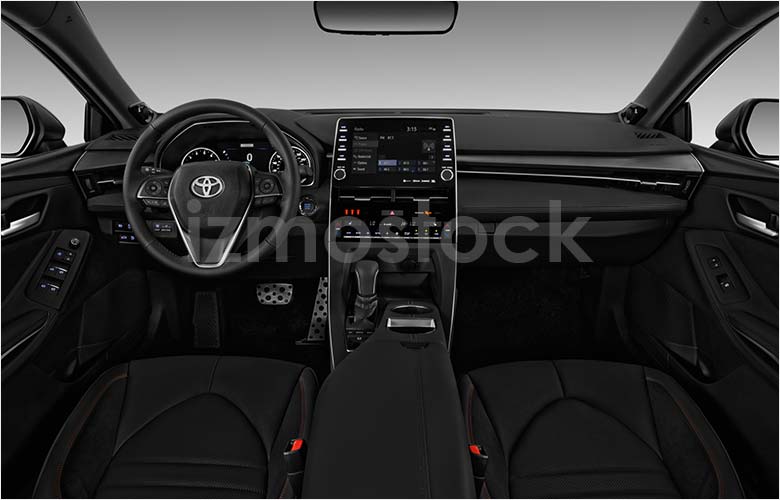 2019 Toyota Avalon XSE: Interior View
It appears so radical compared to their other offerings that it truly stands out from what Toyota usually produces. As your eyes glide to the rear of the Avalon, you come to the last defining point of Toyota's new design; the hugely indented taillights.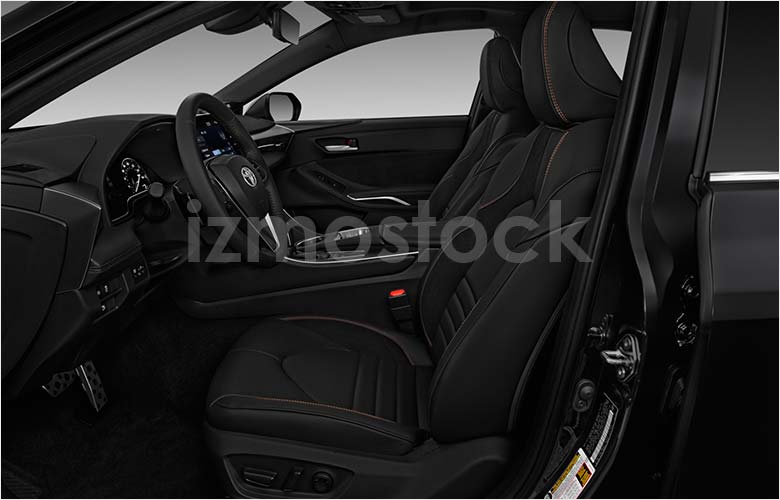 2019 Toyota Avalon XSE: Front Seats
Gone are the days of slightly rounded, slightly bulbous, boring taillights. The 2019 Toyota Avalon features extraordinarily angular taillights that angle back in toward the rear fascia. The rear fascia itself extends outward far more than you'd expect giving the rear profile a very jagged appearance. Facing the rear though, it's difficult to decipher all that's going on with the lights and fascia, which is all the better to not distract the driver behind you.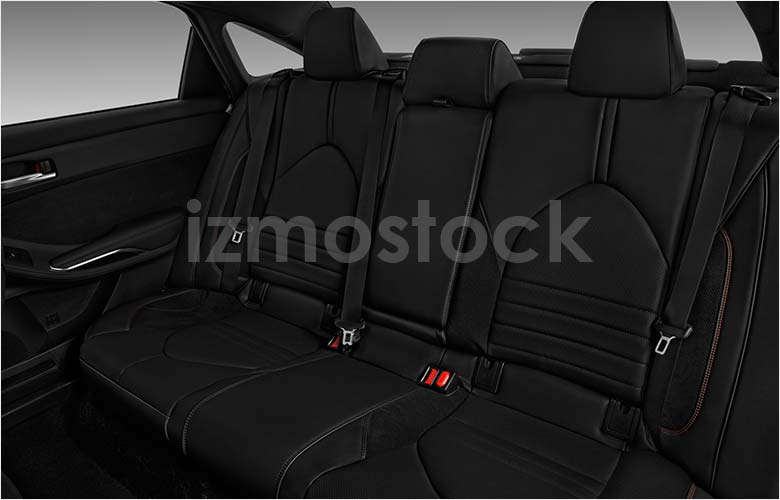 2019 Toyota Avalon XSE: Rear Seats
Taking a seat in the cockpit of the Toyota Avalon XSE is the most pleasurable part of it as an experience. The new infotainment system is the future and a perfect example of how interior dashboards should look.
A huge departure from luxury brands sticking a small tablet sized screen atop the dash, the infotainment system in the 2019 Avalon incorporates the buttons, screen, and knobs into one innovative flat display. It is, of course, paired with all the bells and whistles you'd expect; the Toyota Entune 3.0 system, navigation, parking assist, 360 surround car view, external device connectivity, and the assortment of radio and satellite services.
Overall the 2019 Toyota Avalon XSE is an exciting refreshment for the wide sedan market. With a bolder sportier exterior and leading futuristic interior design using quality materials, the new Toyota Avalon should be first on anyone's list to check out.
For high quality 2019 Toyota Avalon XSE pictures, Contact Us