2019 Toyota Rav4: Made For Everyday Adventures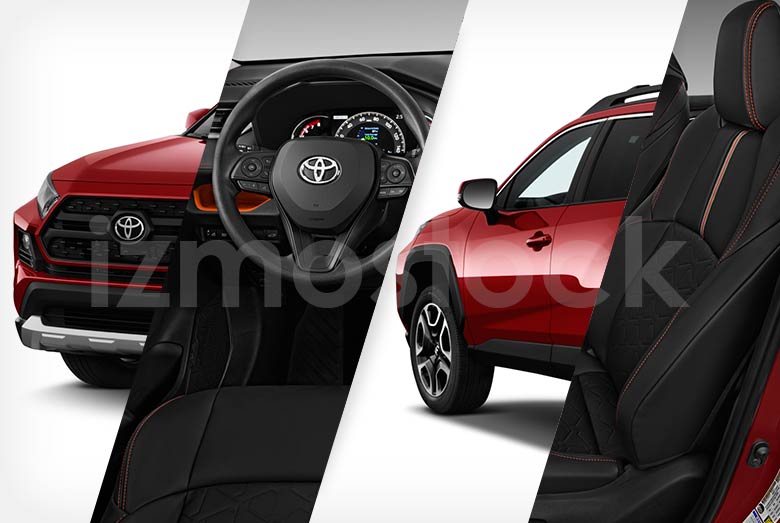 Toyota doubles down with a combination of power and sportiness in the redesigned 2019 Toyota Rav4.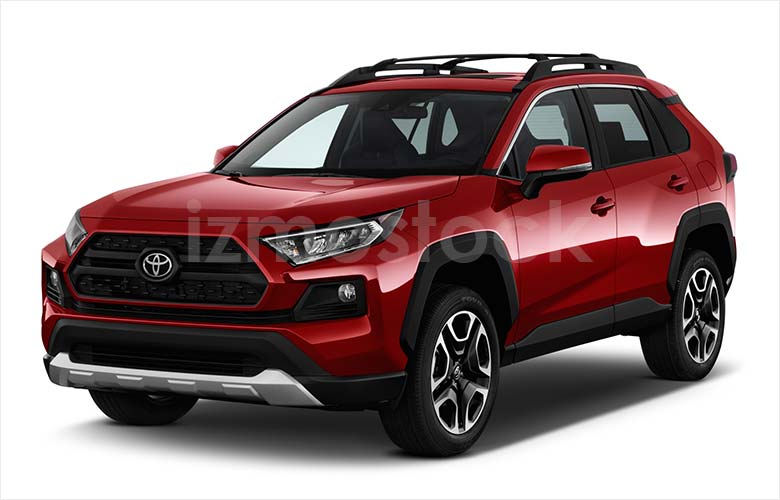 2019 Toyota Rav4: Angular Front View
After the redesign of their other popular SUV models, the 2019 Toyota Rav4 has followed suit in form and function. Keeping a lower and more athletic profile than the 4Runner and Sequoia, the Rav4 keeps its place just above the smaller C-HR.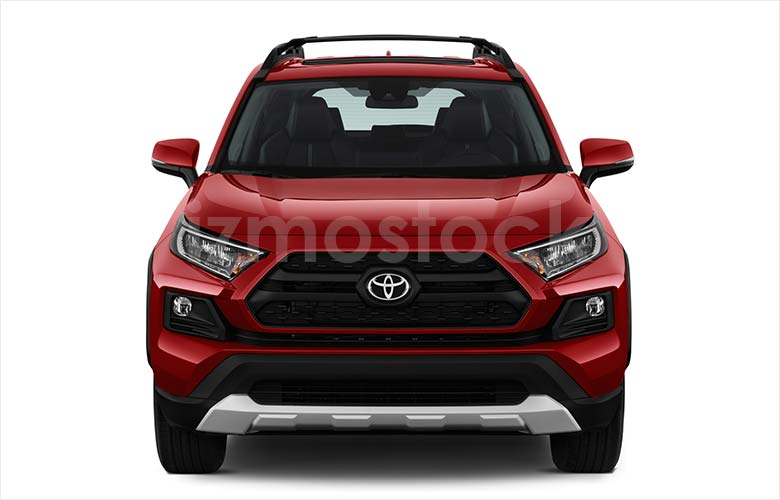 2019 Toyota Rav4: Front View
The front of the Rav4 now appears more like the Toyota 4Runner than any other previous iteration. The front is flat with a callow grimace, which is produced by the dual grilles and the contrasting white fascia and matte skirt. The front also sees clear inspiration of the latest Tacoma going so far as to include an optional skid plate make them nearly identical from the front.
The Rav4 hood is primarily flat with raised sides making room for the wheel wells and improved shocks and trail-dampening tech. Moving to the rear you get a better view of the angularity of the Toyota team's current design philosophy: sharp edges, rugged trimming, and no overzealous flourish.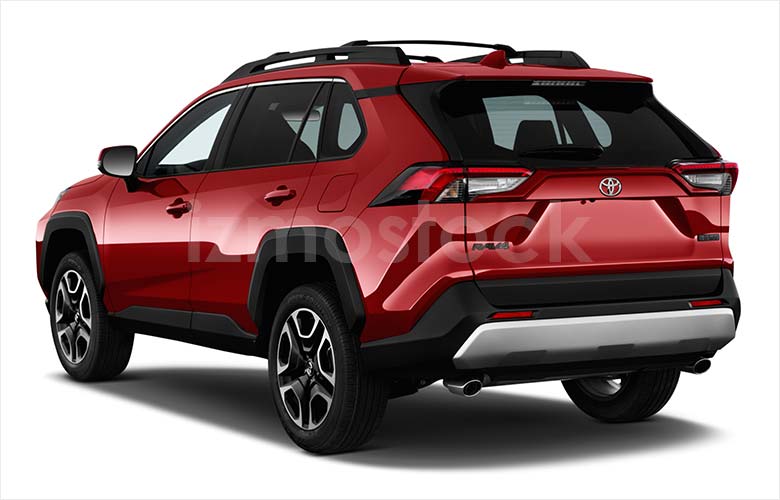 2019 Toyota Rav4: Angular Rear View
The rear of the 2019 Rav4 tells the same story of the front. Inspired by its bigger brothers the chromed dual exhaust is topped by a matte silver bumper guard. The taillights come to straight angular points on either end and form hard squared corners on either side of the trunk door.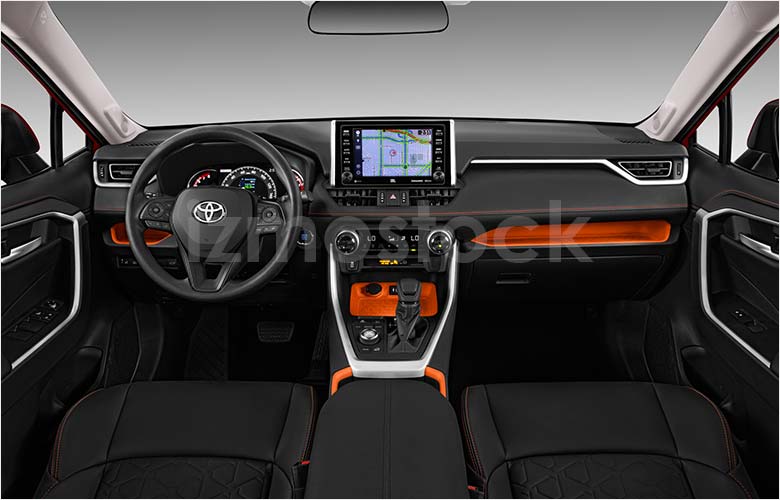 2019 Toyota Rav4: Interior View
The 2019 Toyota Rav4 isn't a soccer mom's crossover SUV and Toyota wants you to know that even at a glance. It's clear that the Rav4 is meant to be more than the everyday driver.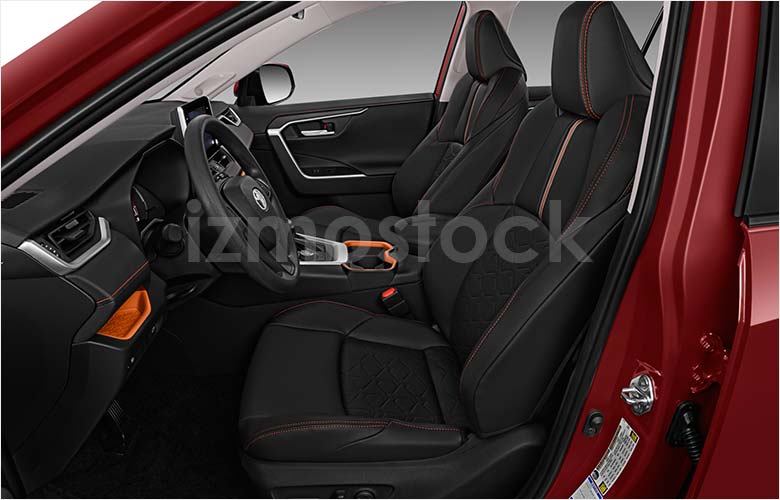 2019 Toyota Rav4: Front Seats
With clear design influence from its even more rugged relatives, the Rav4 begs for uneven dirt roads just as much as any pavement.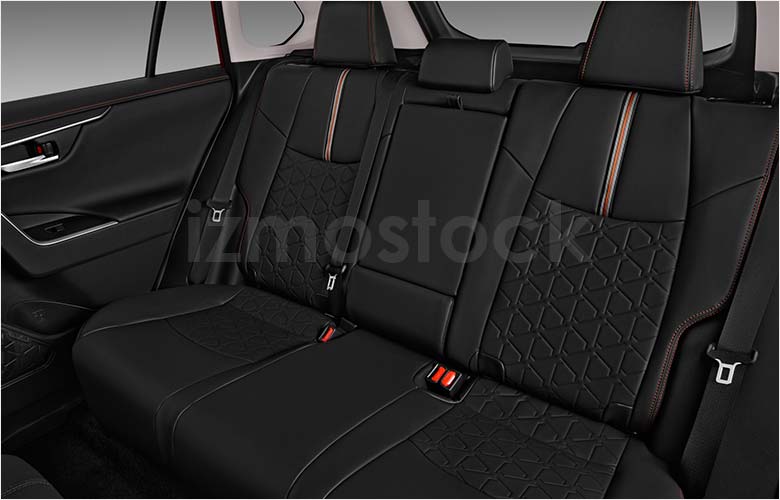 2019 Toyota Rav4: Rear Seats
To license hi-res images of the2019 Toyota Rav4, Contact Us.