2020 BMW 740i Stock Photos: Bigger, "Badder", Bolder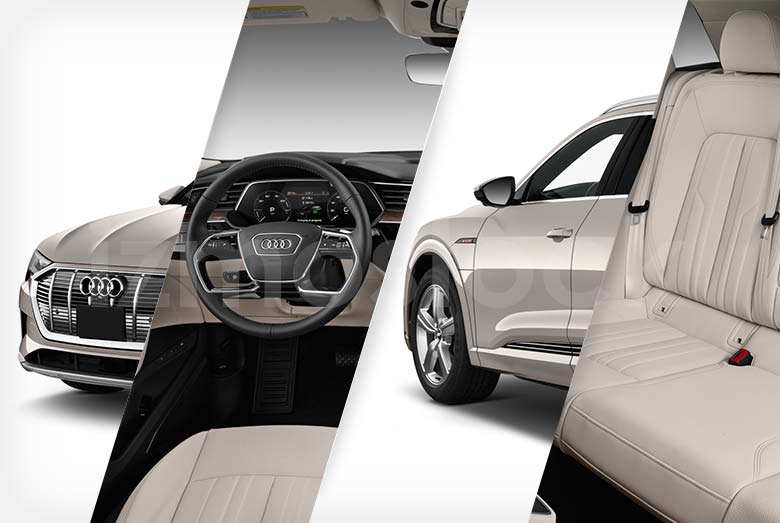 Bigger, "badder", and bolder than ever, the updated BWM 7 Series crushes the competition with more power, comfort, and technology than ever before. The king of large luxury sedans returns with a bit of a face-lift inside and out.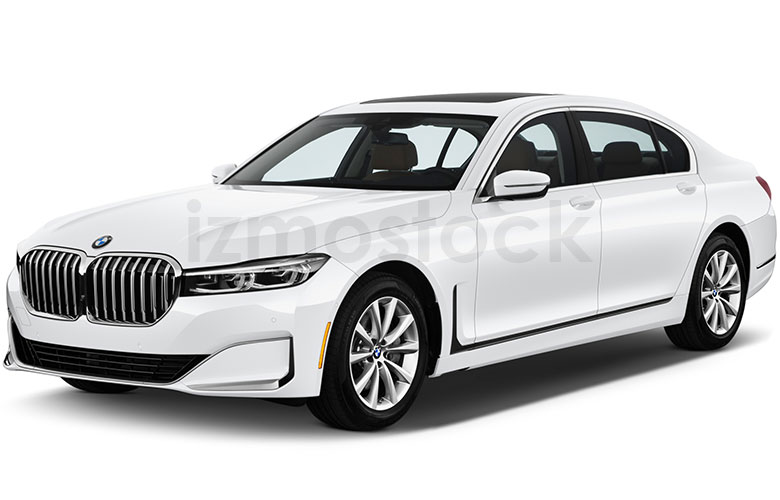 2020 BMW 740i Stock Pictures: Angular Front View
The new 2020 BMW 740i is familiar but still very much different than the previous years' iterations. Featuring an enlarged kidney-design grille, the 740i takes on the new shape to accommodate the optional V8 engine. Similarly the headlights are now eclipsed by the chrome barred grille.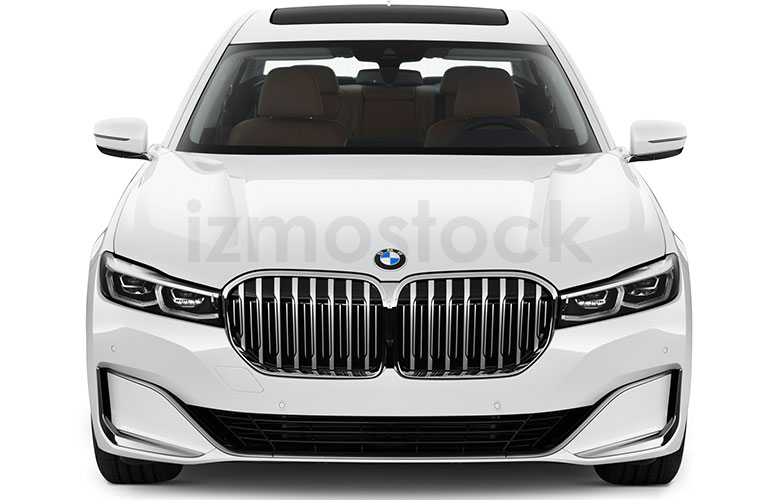 2020 BMW 740i Stock Pictures: Front View
The profile reveals surprisingly large front and side windows. Chrome accents line the lower front fascia and pick up again behind the front wheel and finish wrapping around to the rear.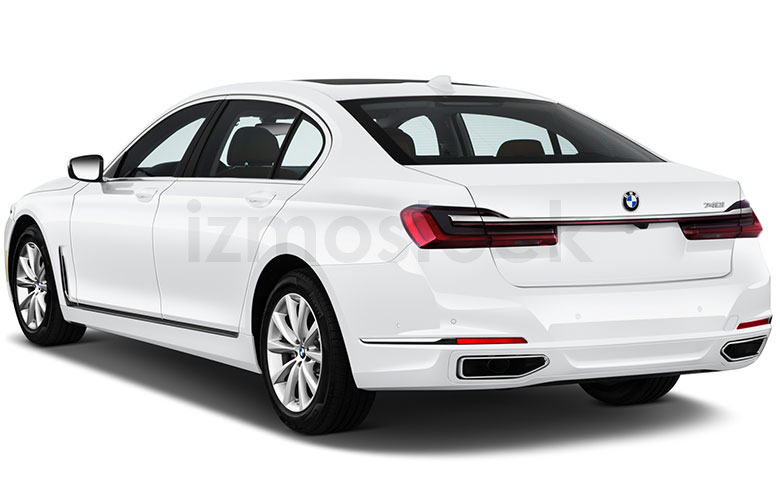 2020 BMW 740i Stock Pictures: Angular Rear View
The taillights span the rear, connected by a thin strip of LEDS. In luxury fashion, more chrome accents line the taillights as well as the exhaust ports and lower reflectors.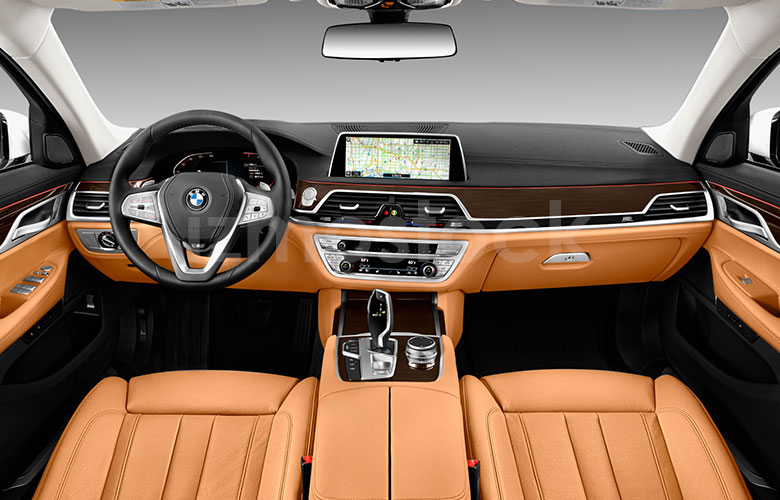 2020 BMW 740i Stock Pictures: Interior View
The interior of the 2020 BMW 740i is a mash up of different textures and colors. Featuring cutting edge technology such as hand gesture controls and voice assistant, the 740i takes accessibility to the next level.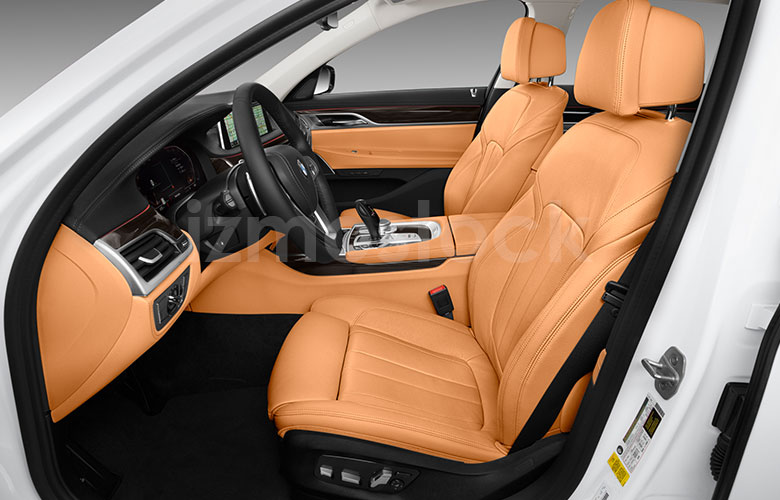 2020 BMW 740i Stock Pictures: Front Seats
Tanned leather seating warmly hugs the driver with adjustable sides and in-laid heating. A wide infotainment screen can be fully controlled from the steering wheel as well as the fully digital cluster gauge.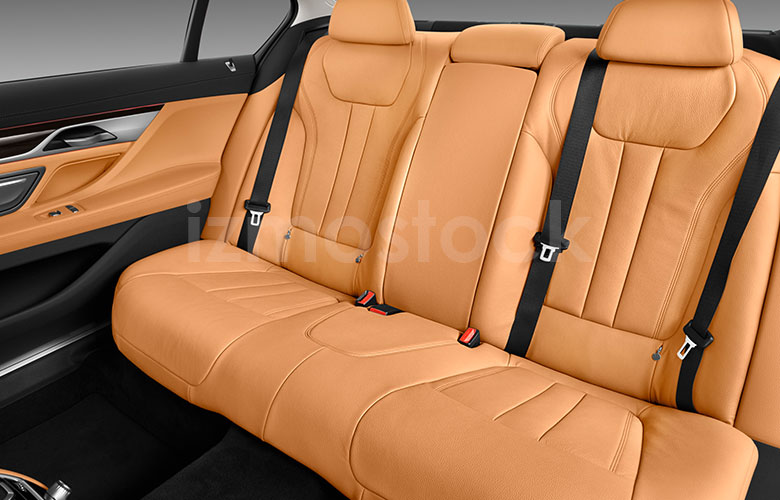 2020 BMW 740i Stock Pictures: Rear Seats
The rear seating in the BMW 740i is nearly a lounge. Although the seats are not completely adjustable they are the same comfortable leather as the front.
The 2020 BMW 740i is the complete luxury package that we've all been waiting for. With a larger emphasis on its iconic design and more of the interior comforts and technology, the BMW 740i is farther ahead than it has ever been.
To license hi-res stock pictures of the 2020 BMW 740i, Contact Us.