2020 Jeep Gladiator Rubicon Stock Photos: Breaking New Ground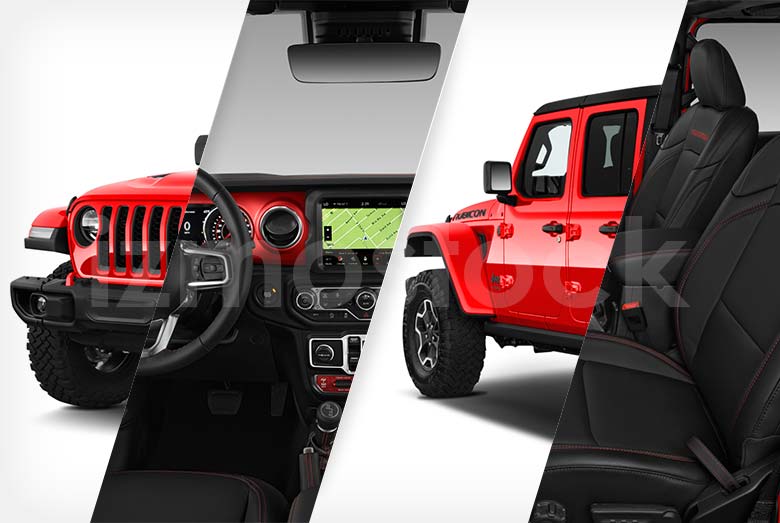 Breaking new ground for the auto manufacturer, the all-new 2020 Jeep Gladiator is the pickup truck we've all been yearning for. Featuring classic Jeep styling, the 2020 Gladiator is easily the most versatile pickup on the road.
2020 Jeep Gladiator Stock Photos: Angular Front View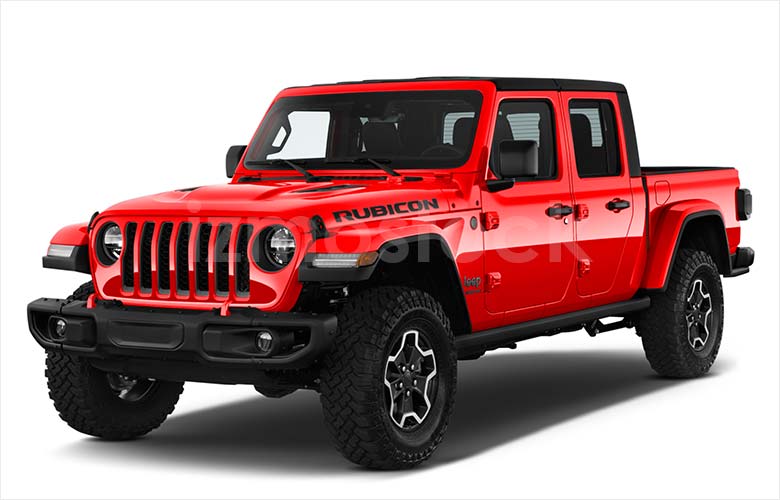 Taking on the last set of style updates, the Jeep Gladiator borrows much of its looks from the 2-door Wrangler. Up front we have the classic jail-bar grille and circular headlights accompanied by the most recent matte plastic bumper and fog lights.
2020 Jeep Gladiator Stock Photos: Front View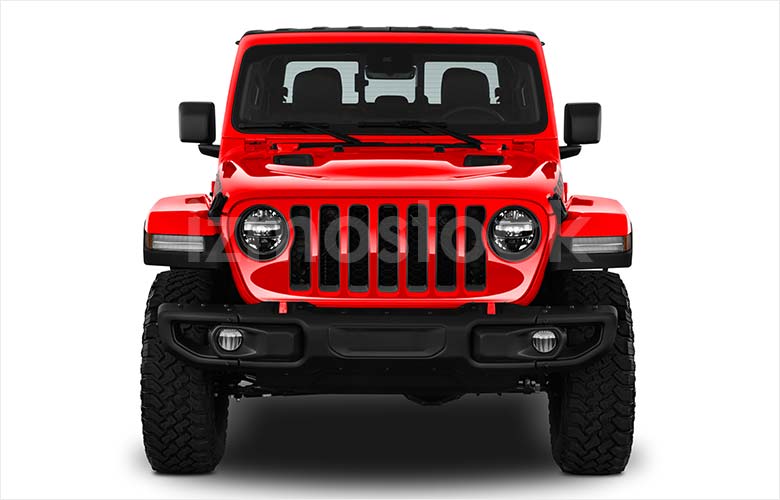 The hood's center has been raised to accommodate the beastly V6 engine, and air vents line the sides to prevent any over heating. Following usual Jeep protocol, you will also notice the windshield hinges that allow for it to fold down, giving operators the choice of the open-air experience.
2020 Jeep Gladiator Stock Photos: Angular Rear View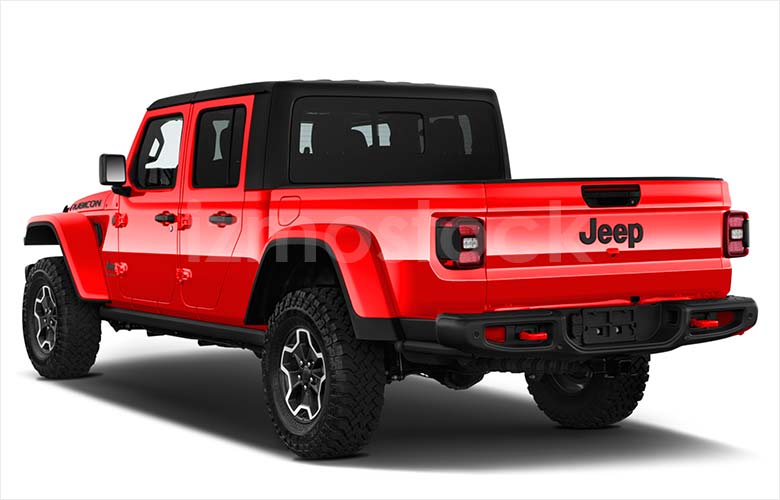 The rear however is where the 2020 Jeep Gladiator really changes things up. Featuring a full-size truck bed, the Gladiator is more than 50% longer than the usual Wrangler.
Despite this, the taillights and towing hooks find themselves in the same old configuration. The one caveat of the new truck bed is that the spare tire new rides on the bottom of the carriage instead of the rear door hatch.
2020 Jeep Gladiator Stock Photos: Interior View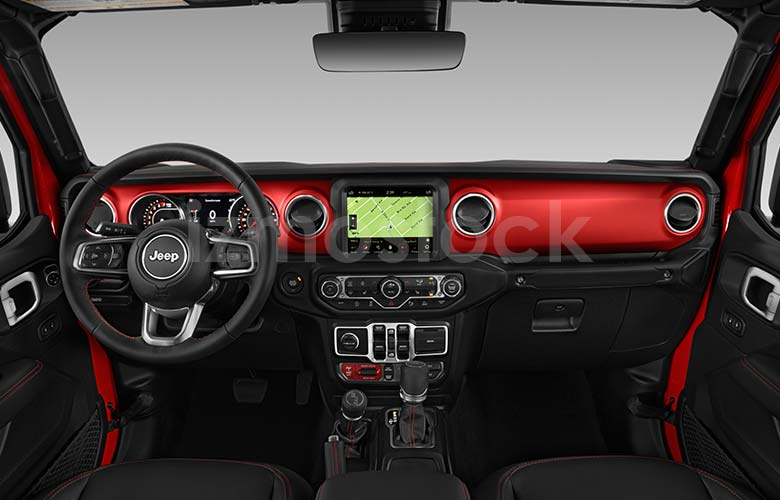 The Rubicon configuration of the 2020 Jeep Gladiator will have you equipped with full leather seating. All variations will come with the newer matte metallic plastic trim with matte silver accents.
Jeep also doubles down on have full physical console controls while also providing a touchscreen infotainment system.
2020 Jeep Gladiator Stock Photos: Front Seats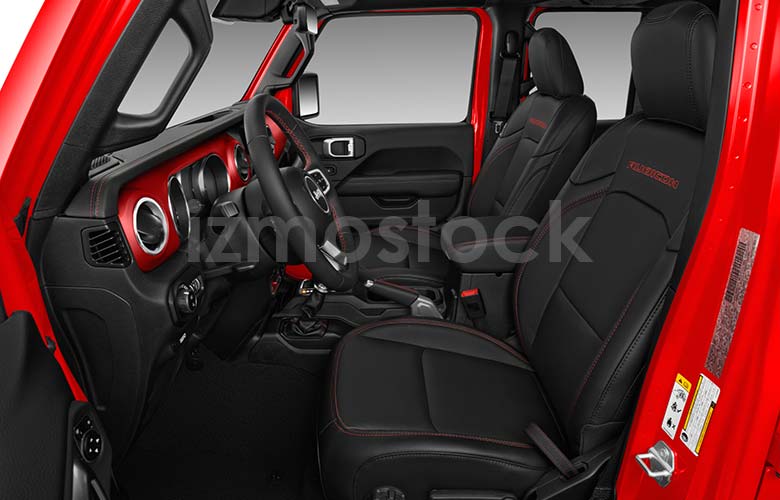 The front seating of the Jeep Gladiator offers access to the standard removable doors and roof panels for the complete open-air and Jeep outdoor experience. Even if not as all-weather friendly as other variants, the Gladiator does make up for it with above average quality in creature comforts.
2020 Jeep Gladiator Stock Photos: Rear Seats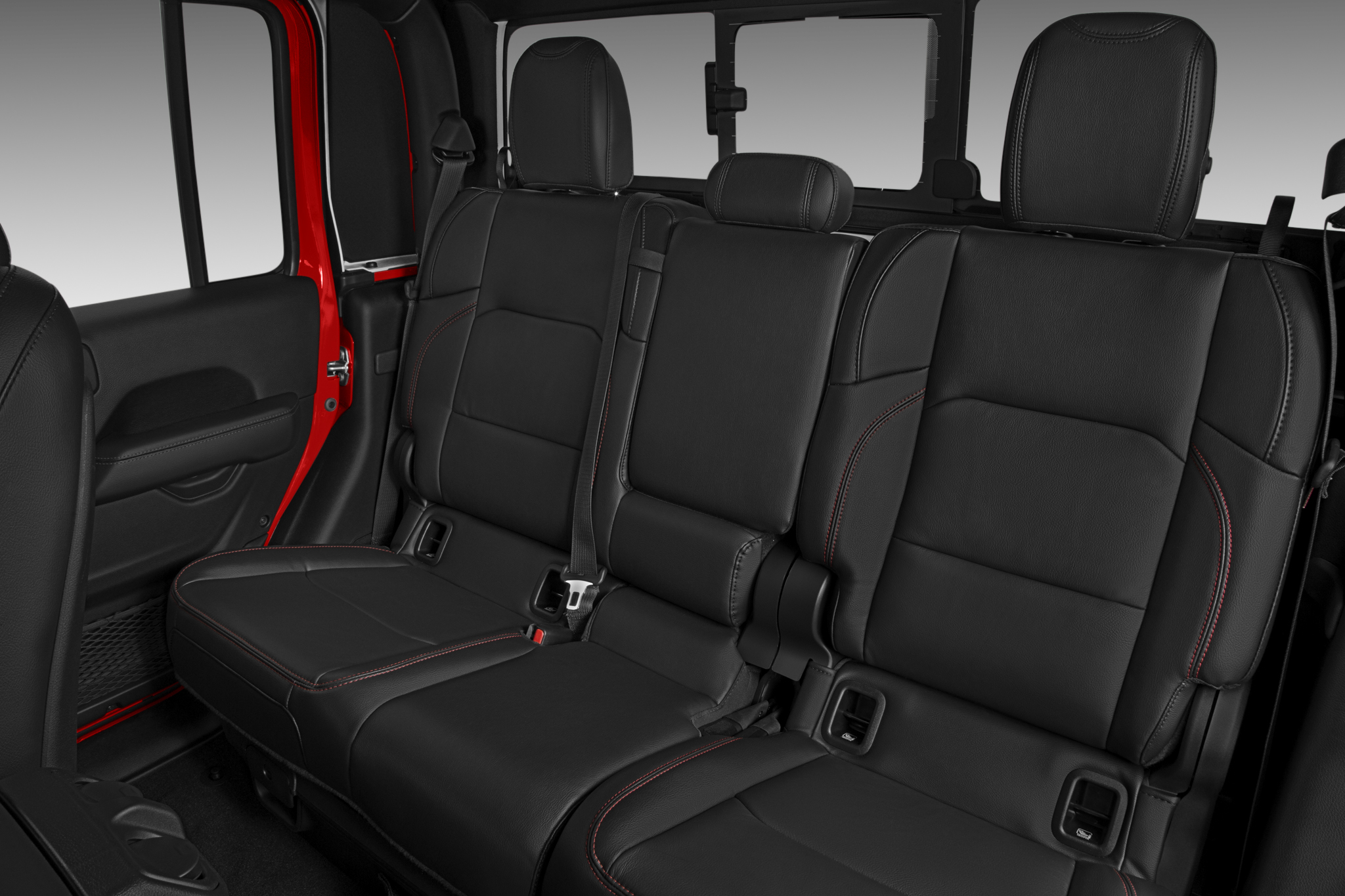 Rear seating in the 2020 Gladiator from Jeep offers more room than usual without the need to accommodate for a cargo trunk. Folding up the rear seats reveals additional storage space.
A welcomed addition to the Jeep line up, the 2020 Gladiator adds a new page in the Jeep portfolio. Essentially a full sized pick-up with pure Jeep aesthetics, early adopters will turn heads on the road and while off-roading, with the biggest update to hit the Jeep lineup.
For more hi-res stock photographs of the 2020 Jeep Gladiator, Contact Us.