Latest 2019 Jeep Wrangler Rubicon Pictures – Two Door Offroader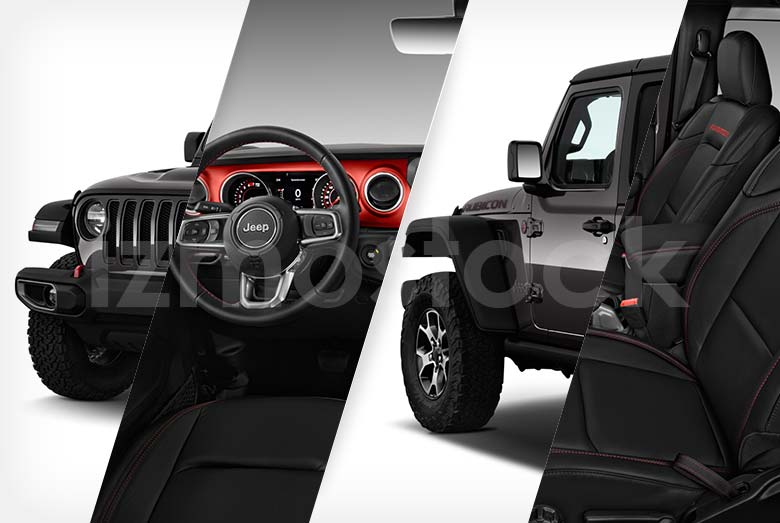 Jeep remains true to its outdoors and off-road roots with the latest 2019 Jeep Wrangler Rubicon. With the Rubicon being the smaller two-door off-roader, its compactness lends itself to the best rock traversing experience.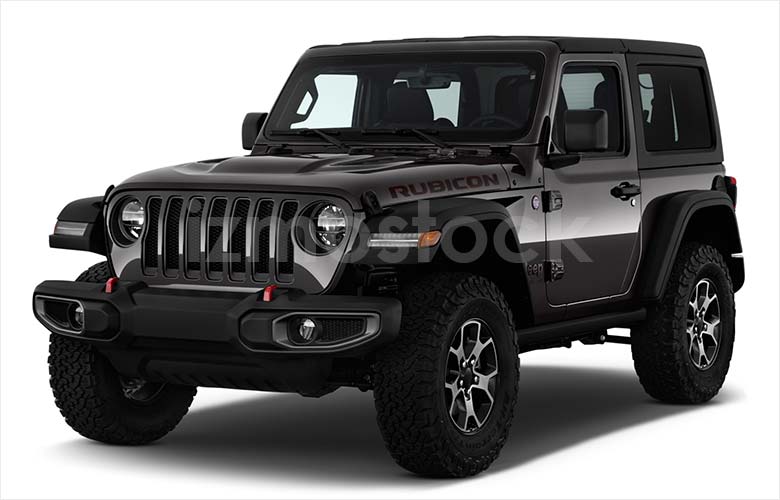 2019 Jeep Wrangler Rubicon: Angular Front View
Designed to break down in multiple configurations (with a removable top, doors, and fold down front wind shield), the Jeep Rubicon is an enjoyable ride down cool coastal roads as well as any back country.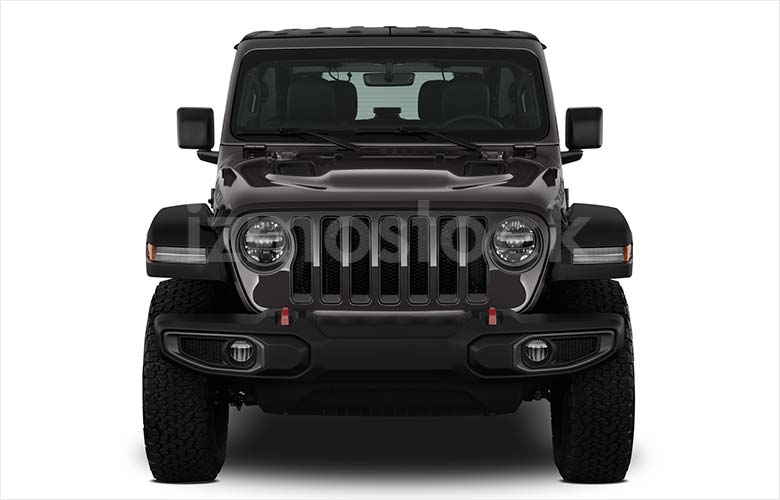 2019 Jeep Wrangler Rubicon: Front View
Easily recognizable from the front with its near vertical wind shield and somewhat boxy front end, you will also recognize it from the jail bar grille. The headlights are large circle now accompanied by secondary lights that also act as the wheel wells.
The bumper that doubles as a towing attachment point with two read hooks, which are mounted to the frame.  The hood from every angle is nearly flat with the top graced with a small bump for extra engine space and sound dampening.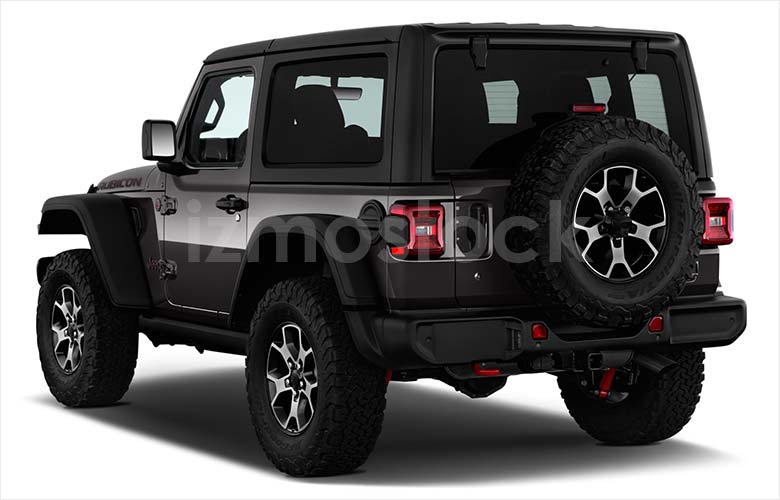 2019 Jeep Wrangler Rubicon: Angular Rear View
The rear of the Jeep Rubicon is adorned with the classic spare tire. Contrasting the front, the taillights are squared with a third bar light just above the wheel. The rear bump is also fitted with tow hooks for additional front and back towing capability.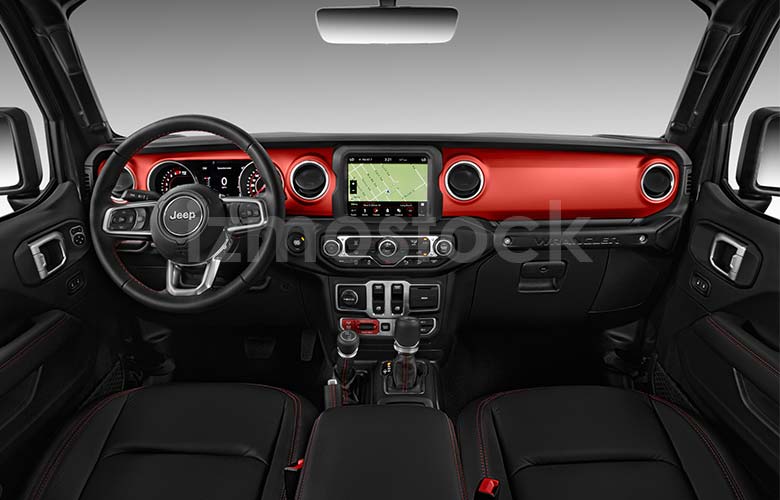 2019 Jeep Wrangler Rubicon: Interior View
Moving inside you will find surprisingly lavish front seats and technology in the form of a touch screen infotainment system. Everything is still kept simple though, with the dashboard being a striking metallic bar only crowded by the screen and air vents.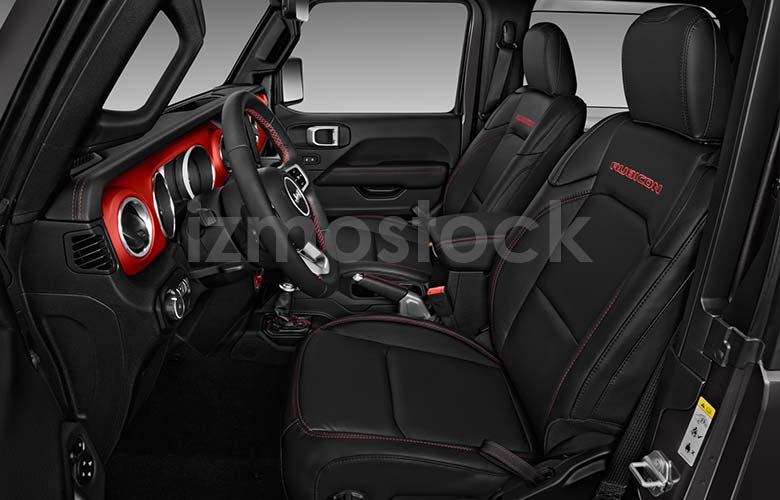 2019 Jeep Wrangler Rubicon: Front Seats
The rear is even more sparse, but for good reason. With the ability to remove seats the rear can become even more cargo space than when they're folded down.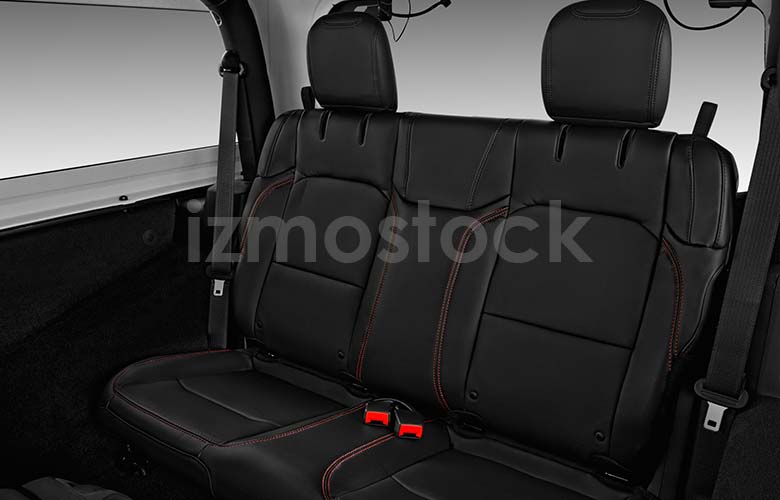 2019 Jeep Wrangler Rubicon: Rear Seats
Once just a utilitarian military vehicle, the 2019 Jeep Wrangler Rubicon extend its reach into being a far more comfortable and drivable vehicle, no matter where you want to go.
To license hi-res images of vehicles including latest 2019 Jeep Wrangler Rubicon, Contact Us.