2019 Posche Macan Car Photos: Power and Personality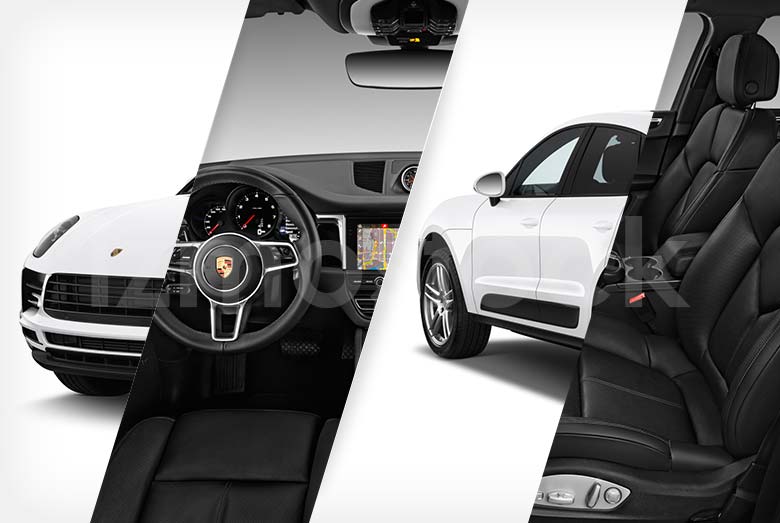 Seeking to maintain its modern styling, the 2019 Macan is ready to take you where you need to go.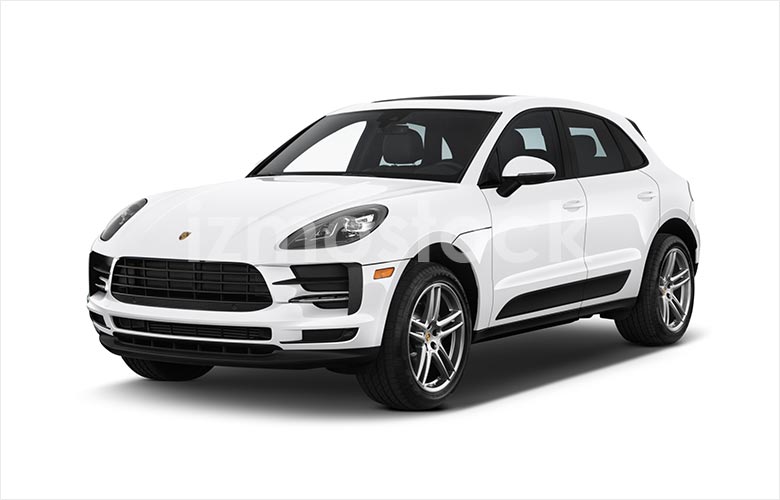 2019 Porsche Macan Car Photos: Angular Front View
The newest iteration of the Porsche Macan looks more and more like a stilted version of the Panamera. Graced with new omnidirectional headlights, the cross like light pattern darts up and down when the car is turned on.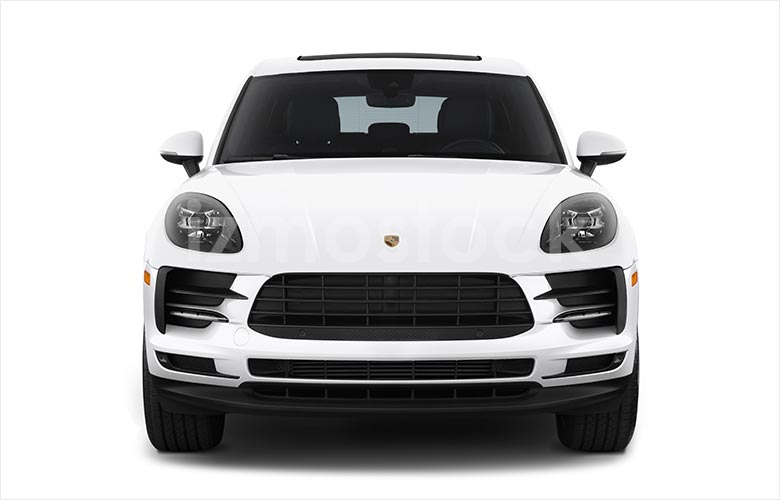 2019 Porsche Macan Car Photos: Front View
The newer grille design is two tiered with a slimmer profiled grille fit into the lower fascia. The longer profile is met with a surprisingly low ride making for the sporty ride fit for any Porsche driver.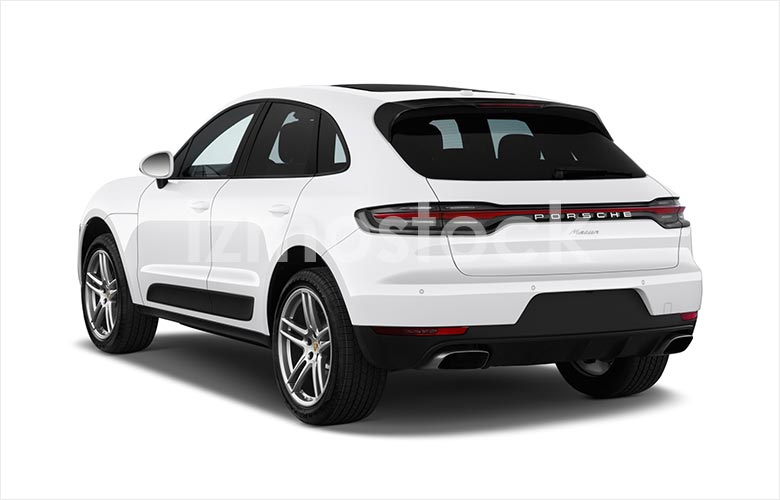 2019 Porsche Macan Car Photos: Angular Rear View
Rear lighting now appears to be engraved out of the rear fascia and tailgate. Seeing similar treatment as the front, turn signal and reverse lighting is divided into four smaller bars. Smaller lights have also been fitted into the lower fascia reflectors just above the dual exhaust ports.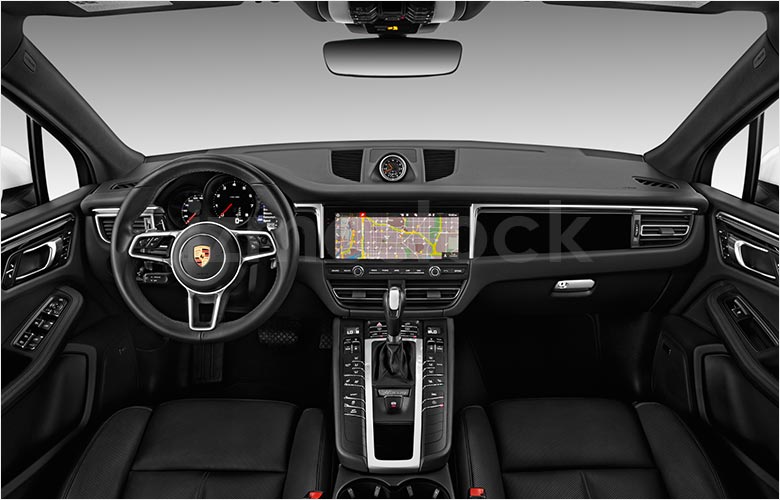 2019 Porsche Macan Car Photos: Interior View
The interior, simply put, is busy. Awash with buttons for almost every interior function, the ample sized touch screen is almost superfluous for more than directions.
Leather materials are matched with piano black paneling and brushed chrome trim making for a multi-textured experience.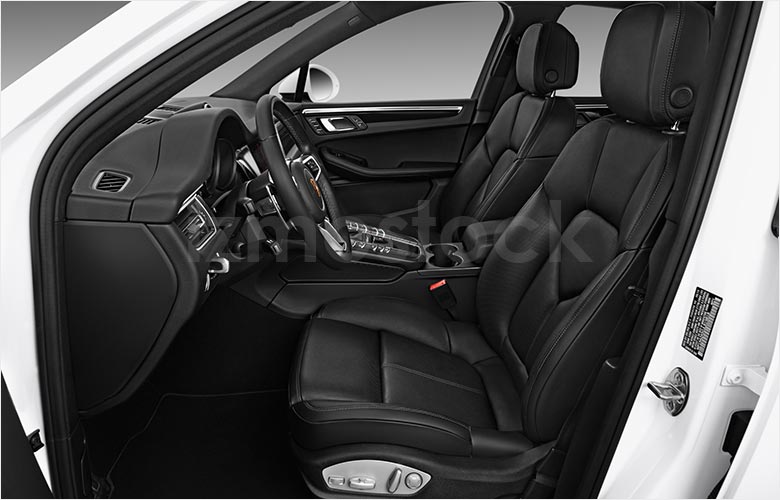 2019 Porsche Macan Car Photos: Front Seats
From the drivers entry you're greeted by the left side faux key ignition. A comfortable plush leather seat is treated with fully adjustable controls for driver comfort.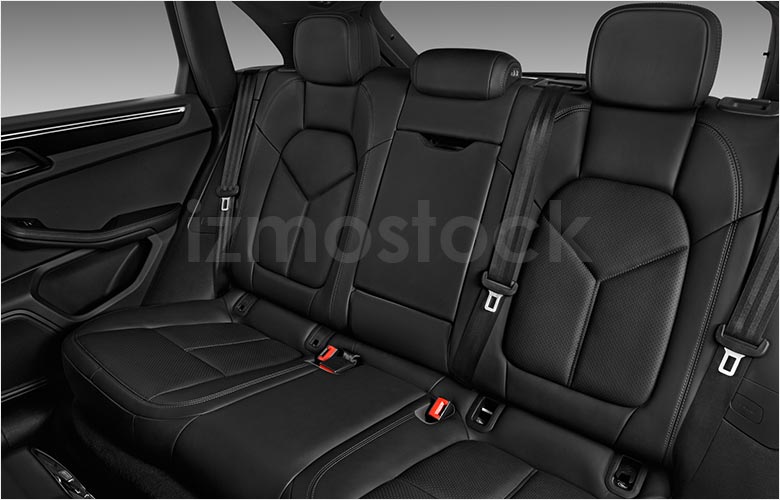 2019 Porsche Macan Car Photos: Rear Seats
Similar comfortable seating is found in the rear as well. Cargo room sees a small hit to make extra space for rear passengers, giving this a decent spot as a people mover vehicle.
Given Porsche's history as a celebrated sports car manufacturer, the Macan does not disappoint. With extreme poise on the road and a fitting sporty design to match, the 2019 Macan if one of few cars that could fit nearly any role.
To license 2019 Porsche Macan Car Photos, Contact Us.