Road Rocket: The 2017 Lamborghini Huracan Images, Specs, Review and Price
The 2017 Lamborghini Huracan replaces the iconic Gallardo, Lamborghini's most successful car. Read on for Lamborghini Huracan images, specs, review and price.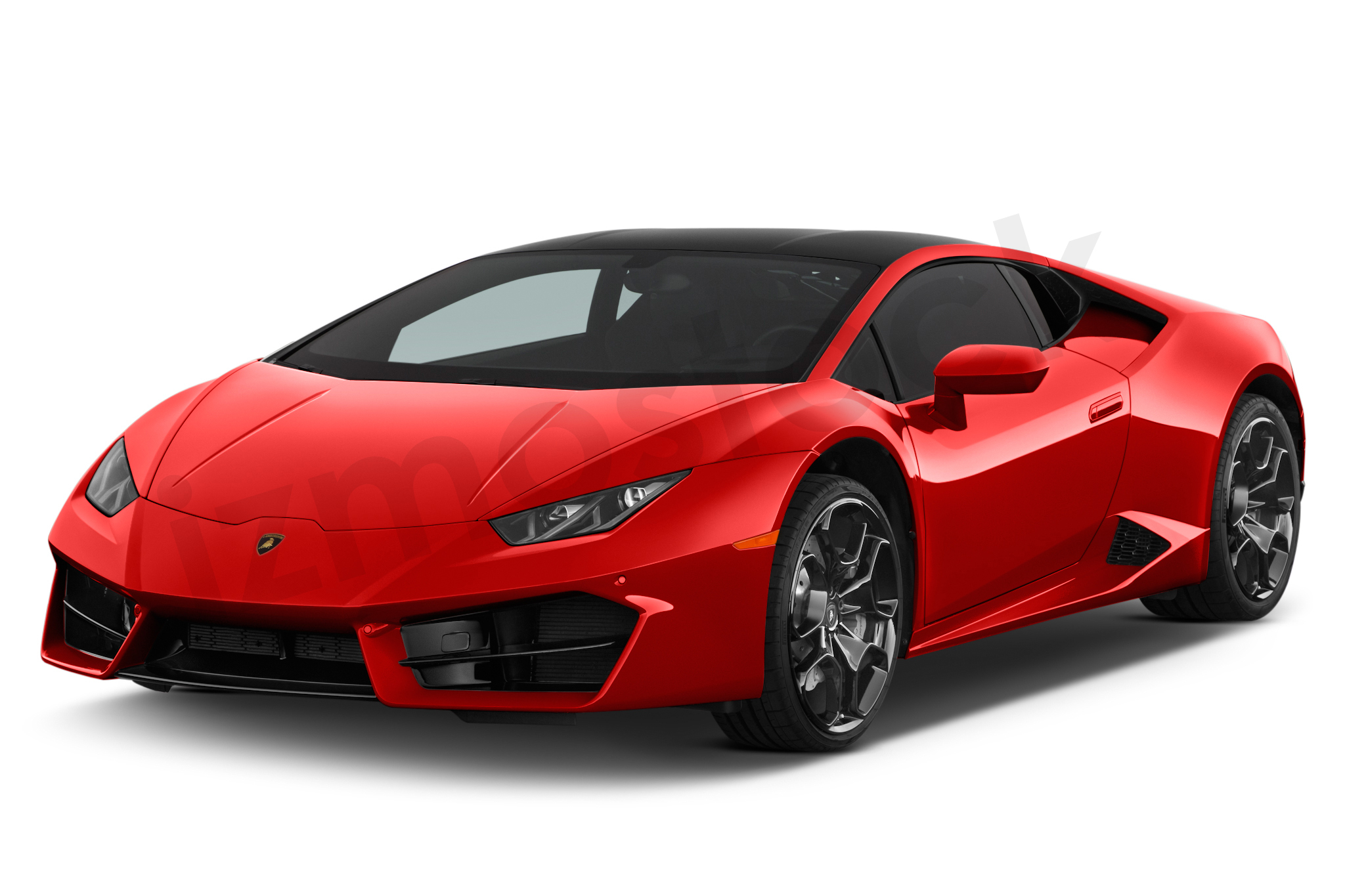 2017 Lamborghini Huracan: For more 2017 Lamborghini Huracan images, Click Here
Lamborghini is a name that almost every supercar aficionado is aware of. The cars made by Lamborghini are as powerful as they are evocative.
Take a look at the 2017 Lamborghini Huracan images. These vehicles have adorned the bedroom walls of scores of kids and all one needs to do is to look at a Lamborghini to know why. They are like cars from the future, sound oh-so-glorious and can go faster than most other vehicles on the planet.
The latest iteration of the baby of their fleet, the Lamborghini Huracan, promises to be more of the same.
Lamborghini Huracan: Controlled Fury
The mid-mounted motor is the business end of any Lamborghini. Situated right behind the passengers, the 5.2 litre V10 petrol engine belts out an insane 602 bhp, which is channelled by a 7 speed, double clutch, automatic transmission to all four wheels.
Just the process of starting these cars involves a lot of theatre. You need to step inside, strap yourself in, stamp the brake, and lift the flap above the starter button with a strong sense of 007-ness to thumb the ignition button and bring the engine to life with a piercing roar. In a car that can accelerate from nought to 62 mph in 3.2 seconds and hit a top speed in the region of 202 mph, it could not get more dramatic than this!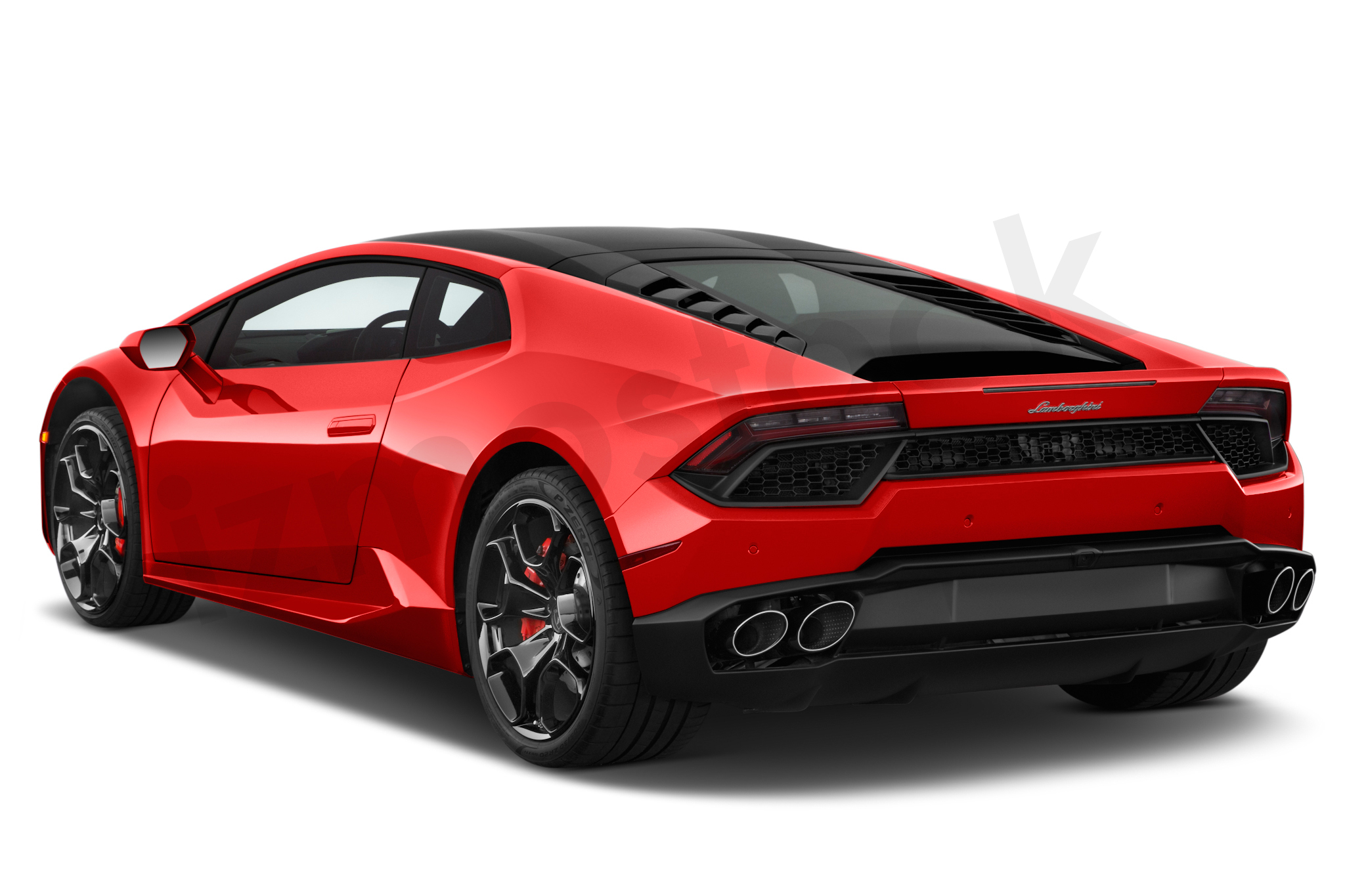 2017 Lamborghini Huracan Image Gallery: For more 2017 Lamborghini Huracan images,
At slower speeds, this new baby Lamborghini is surprisingly civilised and comfortable, even more so than the Gallardo we all adored.
There is no mistaking the fact that there is a raging V10 right behind you but that said, you can easily hold a conversation without having to raise your voice. However, find an open road, plant your right foot solidly on the loud pedal and the noise that erupts from the engine is almost Godlike.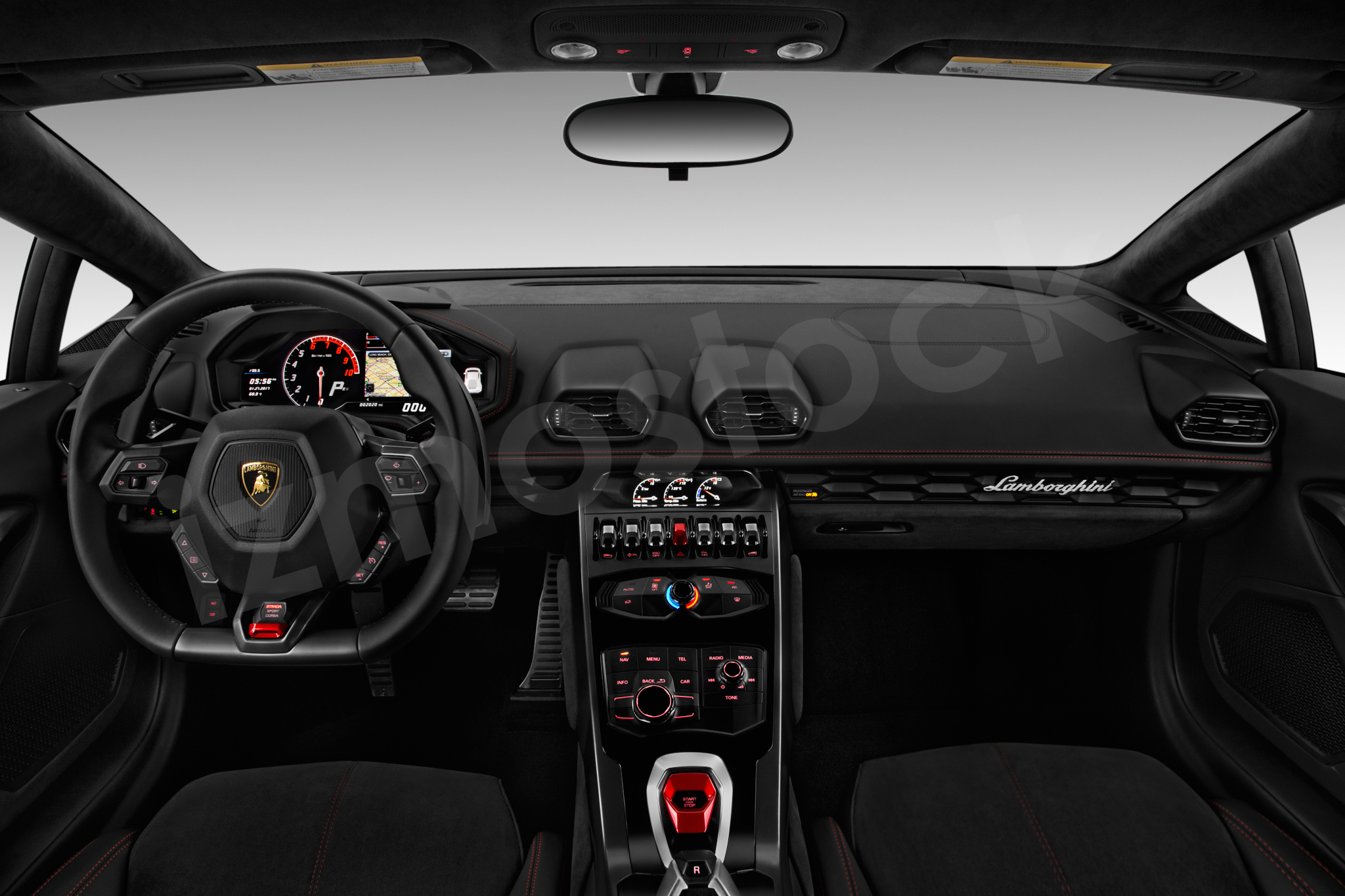 2017 Lamborghini Huracan Interior Image Gallery: For more 2017 Lamborghini Huracan images, Click Here
The power delivery is not a spike but an unrelenting pull to dizzying speeds. You know just how powerful the Huracan is when you see the speedo needle pointing at 120 mph in under 10 seconds.
There is a lot of electronic nannying in this car and, as a result, it is easier to drive at high speeds than you expect; poles apart from the Lamborghini of old which tried to kill you at every given chance.
Explosive Styling, Lambo Style!
The Gallardo showed significantly more restraint in the design department than the older generation Lamborghinis and the Huracan continues down the same path.
The Huracan is instantly recognisable as a Lamborghini but it manages to not be so outrageous, although this new version seems to have regained a touch of the mad Lambo character.
With its low, road hugging stance and sharp looks, the 2017 Lamborghini Huracan appears to be more of a rocket powered go-kart than an actual car.
Practicality and Pizzazz
However, its Audi parenthood means that the Huracan gets some practicality too.
The nose can be raised by 4cm to avoid road imperfections. Several styling elements have been lifted from the Aventador and that gives the Huracan some Lamborghini DNA.
The interiors are built in true Lambo style. This combination of Italian flair with German sensibility is what makes the Lamborghini Huracan one of the most lovable supercars money can buy today.
The 2017 Lamborghini Huracan images say it all. With its hexagonal air vents, flat-bottomed sports steering wheel, toggle switches on the centre console and the starter button with a red protector, it feels more like sitting in the cockpit of a state-of-the-art fighter jet than in a car.
This car also gets magnetorheological suspension that, albeit a touch on the stiff side, works extremely well on any road.
All in all, this is a sportscar that you might actually think of using everyday.
What We Think…
The Lamborghini Huracan is more refined, better built, more comfortable, better equipped and more powerful than the already terrific Gallardo. It manages all this while still staying true to its Lamborghini roots.
The Lamborghini Huracan might have a stratospheric price tag in excess of £155,400, but the experience you get from owning and driving one of these is no less stratospheric!
We like it immensely.
For more Lamborghini Huracan images, click here.