Value for Money: The 2017 Kia Forte EX Review, Price, Specs, and Pictures
The 2017 Kia Forte is now even roomier, better equipped, and offers greater fuel economy. Get the Review, Price, Specs, and Pictures here.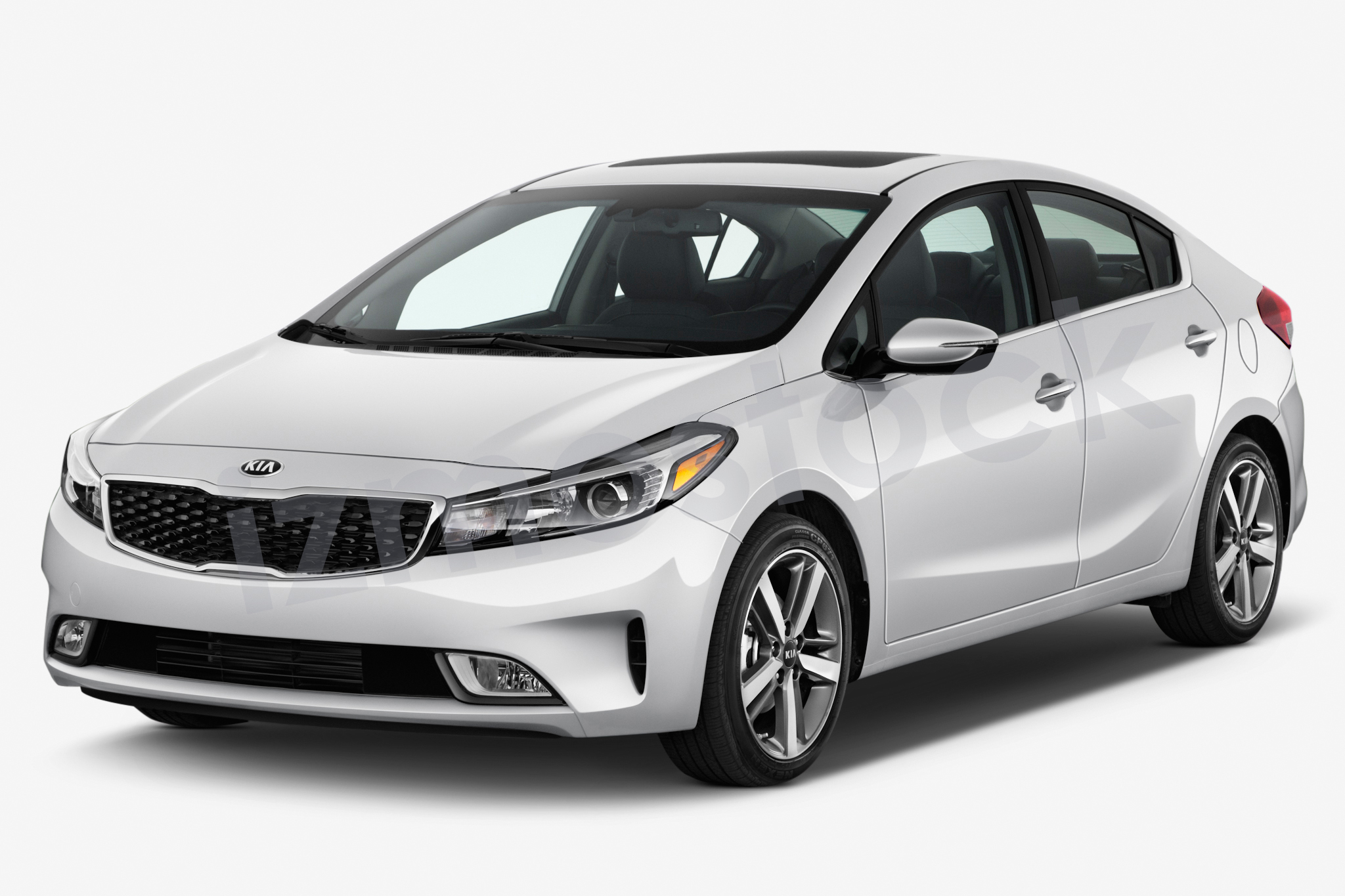 2017 Kia Forte EX: For more 2017 Kia Forte pictures, Click Here
The Kia Forte has always been a trendy and sensible sedan, and in 2017 it receives a makeover – styling changes, more equipment, and better fuel economy. In a way, the 2017 Kia Forte shows how far Kia has come as a vehicle manufacturer.
Kia Forte: Remodeled and Refreshed
Take a look at the 2017 Kia Forte pictures. This Kia's front grille trades its ragged sides for a smoother outline that's fully flush with thinner, longer headlight housings that incorporate the optional adaptive xenon bulbs. The entire front fascia is new as well.
Apart from these changes, new air inlets at the corners push the fog lamps inboard on the lower section of the fascia, in which the mesh pattern of its predecessor has been replaced with simpler horizontal lines.
There's a more dramatic roofline than before, and sharper detailing all around.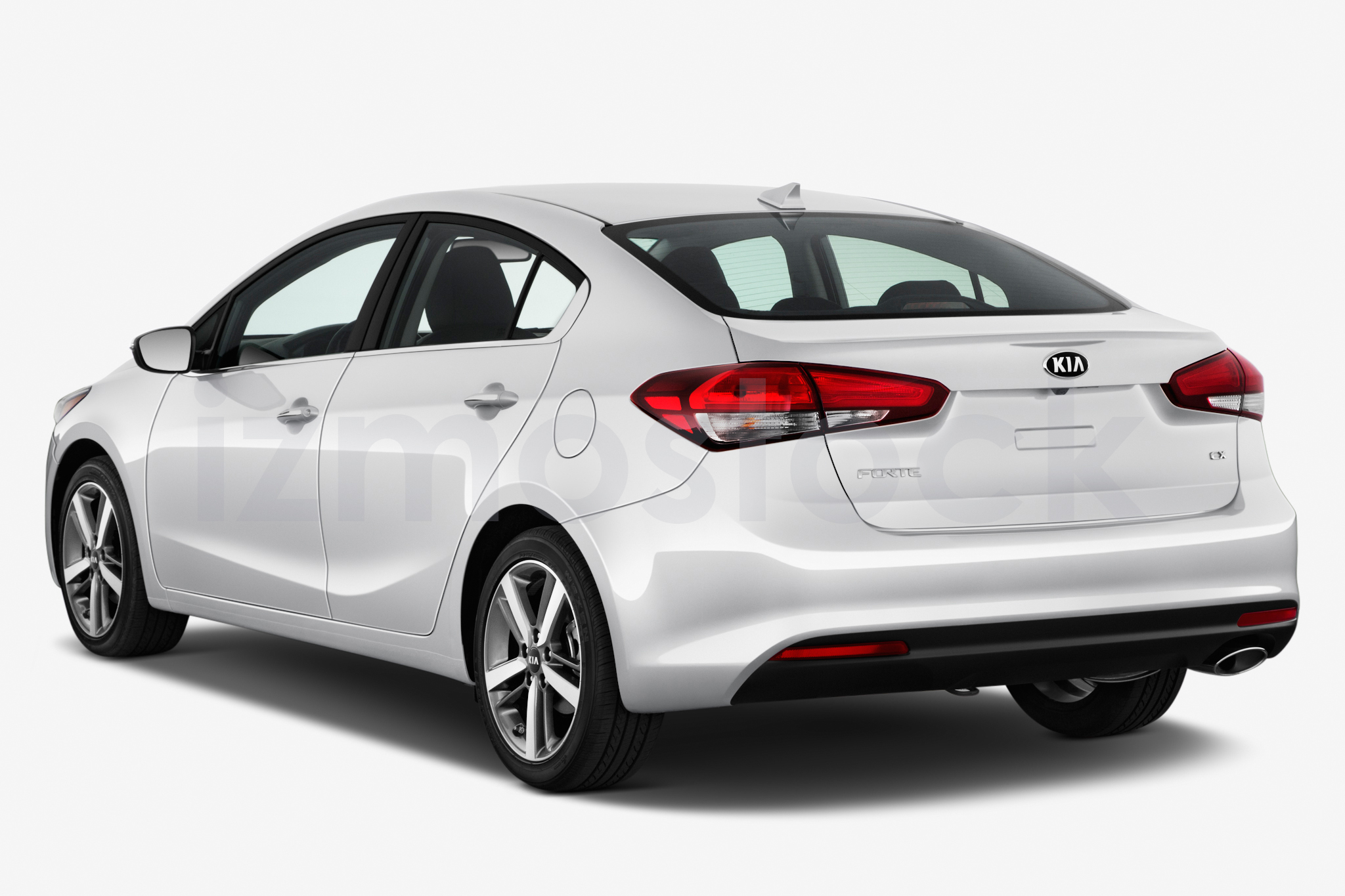 2017 Kia Forte EX Exterior Image Gallery: For more 2017 Kia Forte pictures, Click Here
The rear bumper mods on the sedan, which integrate the lower reflectors into the black trim, also feature a gentle upward curve from the lower trunk lip to the rear quarters. The sedan's tail light clusters keep their budget-Audi appearance and move the turn signals and reverse lights to the lower portions.
Kia says it also revised the tail lamps of the hatchback version of the Forte, which we'll have to trust them on, because it's tough to spot the difference.
The interior remains unchanged from the 2016 Kia Forte.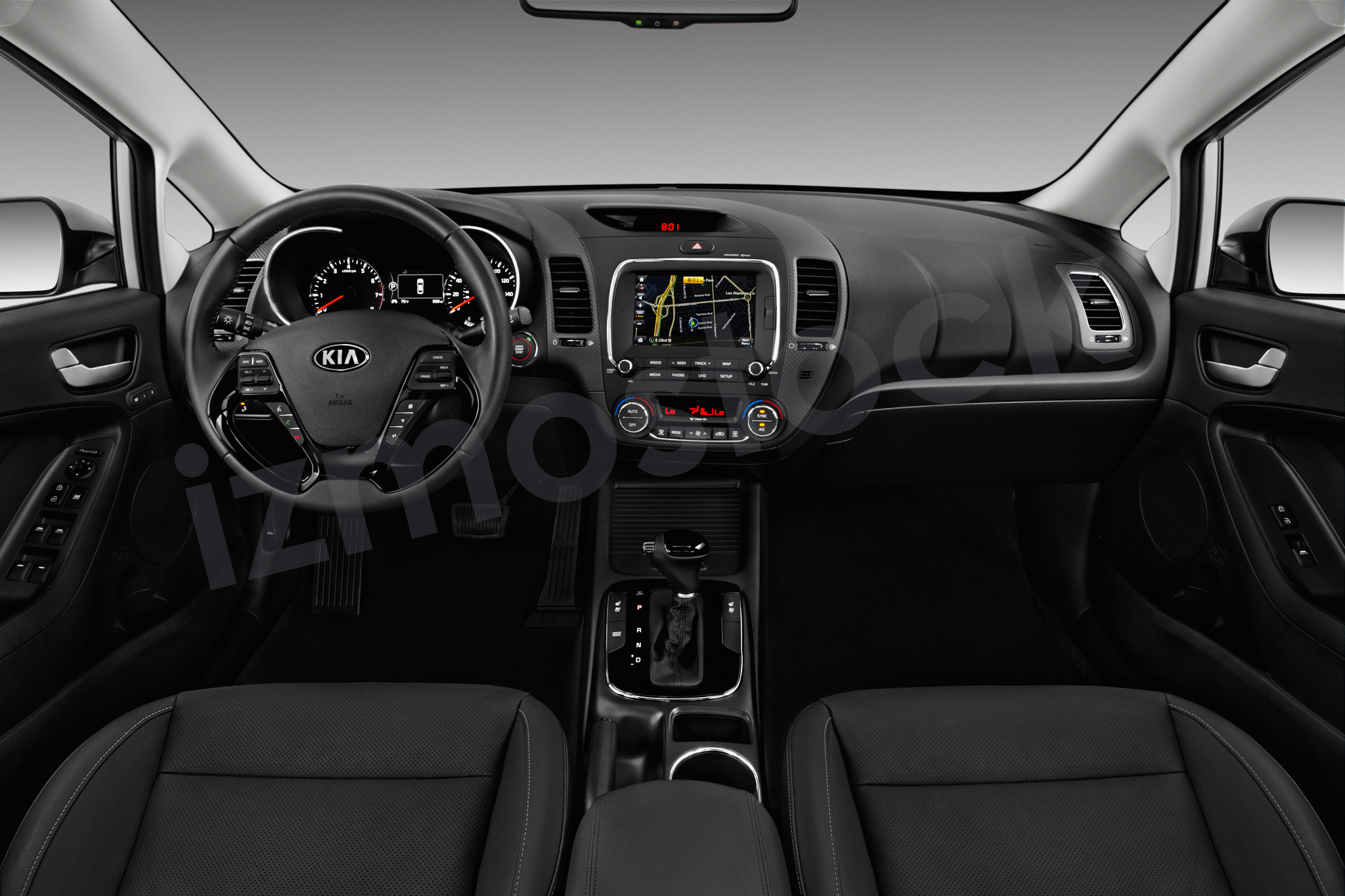 2017 Kia Forte EX Interior Image Gallery: For more 2017 Kia Forte pictures, Click Here
2017 Kia Forte Powertrain and Trim Levels
The 2017 Kia Forte is on sale in three trim levels: LX, S and EX. Under the hood you will find a 2.0 liter, 4 cylinder, gasoline engine that produces 160 hp of power and 204 Nm of torque. It is reasonably thrifty as well, returning an EPA-certified mileage of 25 mpg (city) and 33 mpg (highway).
Harnessing the drive is a 6 speed automatic gearbox in the top two variants, while the base LX trim comes standard with a 6 speed manual transmission.
Stacked with Features!
The list of features that come with the 2017 Kia Forte is quite extensive.
The equipment list includes projector headlights, heated wing mirrors that are electrically retractable, a sunroof, a smart trunk that automatically pops open if you stand behind it with the key, LED tail lamps, 17 inch alloy wheels, a 7 inch touchscreen infotainment system with UVO eServices, and support for Android Auto and Apple CarPlay.
You will also get bluetooth connectivity, voice command navigation, SiriusXM radio, two 12 volt sockets, an illuminated glove box, active eco mode, multiple driving modes (normal, eco and sport), seats that can be heated or cooled, a dual zone automatic climate control system with dedicated vents for the rear seat occupants, a 10-way power adjustable driver's seat, and more.
The new Kia Forte comes with multiple airbags, ABS with EBD, electronic stability control (ESC) and traction control, autonomous braking with pedestrian detection, collision warning system, rear cross-traffic alert, lane-keeping assist, blind spot warning, child seat tethers, a reversing camera, vehicle stability management, hill start assist, and tire pressure monitoring.
In Conclusion
Kia seems to have made a mission out of modernizing the Forte, it seems like they have finally pulled it off. The new Forte is a smart-looking sedan that is roomy enough for five passengers.
As a reasonably priced everyday car with a starting price tag of $16,600 MSRP, the 2017 Kia Forte does its job very well indeed.
For more 2017 Kia Forte images, Click Here.