2020 Cadillac CT5 V Series 4WD Stock Photography: Exterior Stills, Interior Photos, Dashboard, Seats, Wheels,and More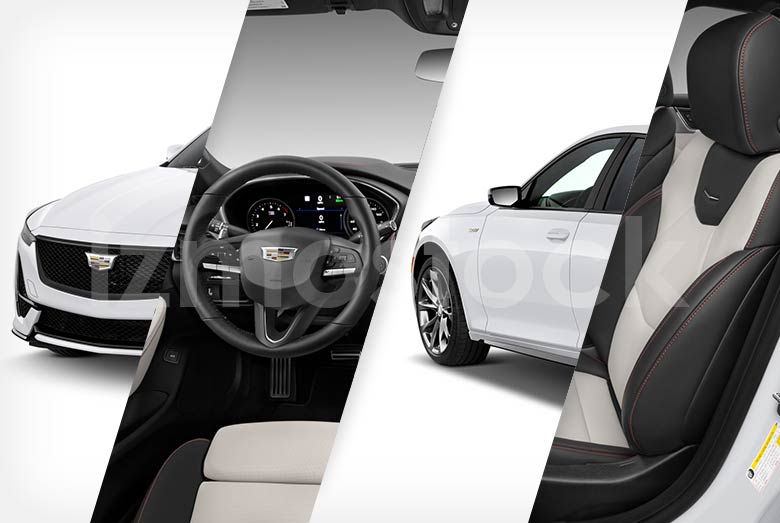 The 2020 Cadillac CT5-V is a prime example of American luxury and ingenuity. Equipped with a 3.0L twin turbo V6, packing 360 horsepower, and mated to a 10 speed Hydra-Matic automatic transmission, CT5-V is sure to leave its competitors in the dust.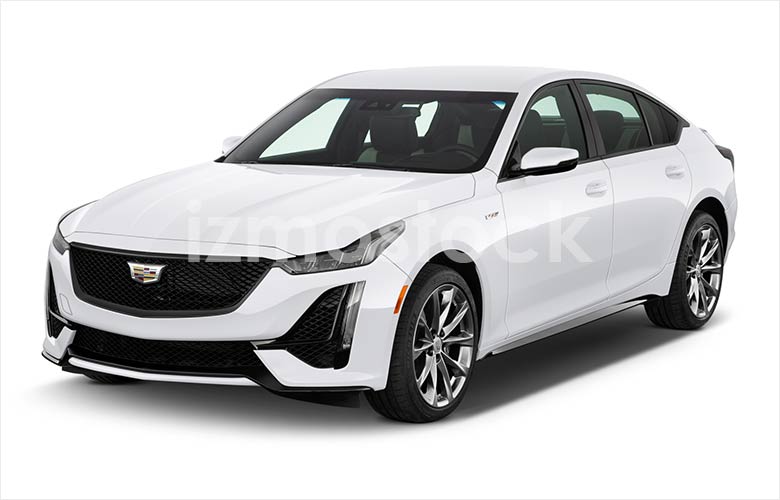 2020 Cadillac CT5-V Stock Photographs: Angular Front View
CT5-V takes after its monster of a predecessor, CTS-V, sporting very similar body lines to the car, just with a more modern touch. Cadillac has made a few noticeable changes to the front of the car, including completely new headlights and a redesigned grill, which is smaller and more refined than its predecessor.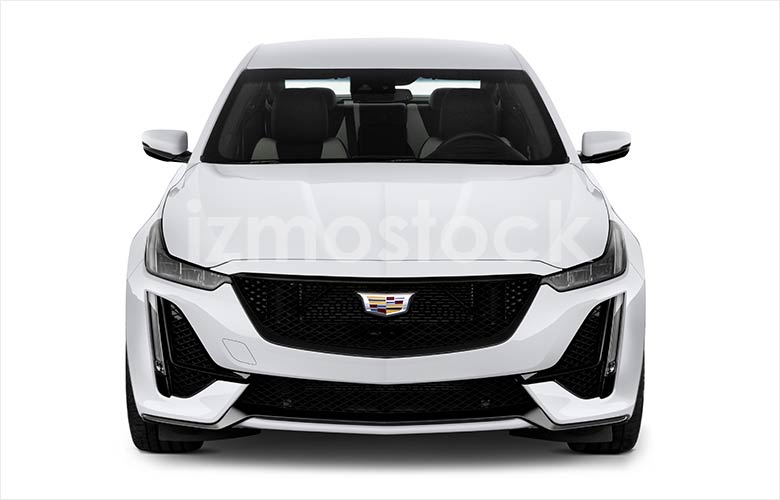 2020 Cadillac CT5-V Stock Photographs:  Front View
The CT5-V stays authentic to the original four door CTS body shape, which is clearly discernable at the front end of the vehicle. The new headlights still reign true to Cadillac's key styling features, flowing into the lower fog lights and stopping just short of the front spoiler. The front spoiler shape is aggressive enough to get noticed, but remain tasteful.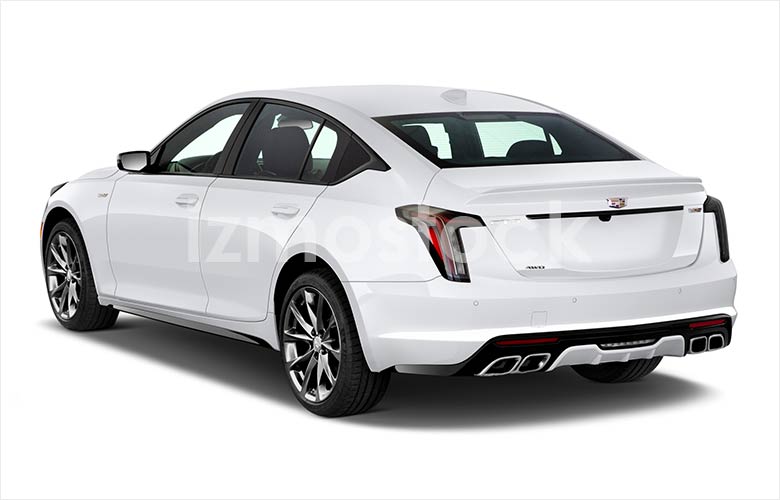 2020 Cadillac CT5-V Stock Photographs: Angular Rear View
The rear end of CTS-V is a completely different story. It looks like Cadillac has completely redesigned the back of the car, everything from the taillights to the exhaust tips. The taillights, to start with, have an entire new shape. Cadillac ditched the bulky rectangular lights, and replaced them with a shape that is much closer to the design of the headlights on CT5-V.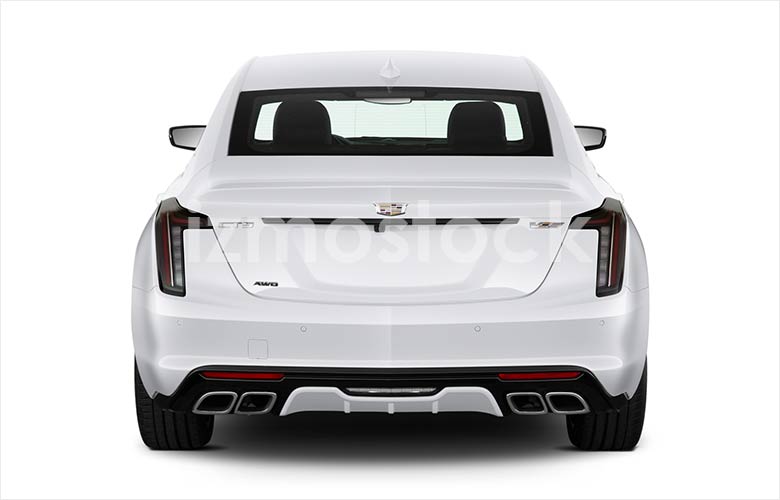 2020 Cadillac CT5-V Stock Photographs: Rear View
The 2020 CT5-V also features a much more sleek and smooth trunk design compared to CTS, losing the classic center split angle that Cadillac is known for. Even the exhaust tips have been redone with a more angular shape, giving them a more European touch seen in many German makes before.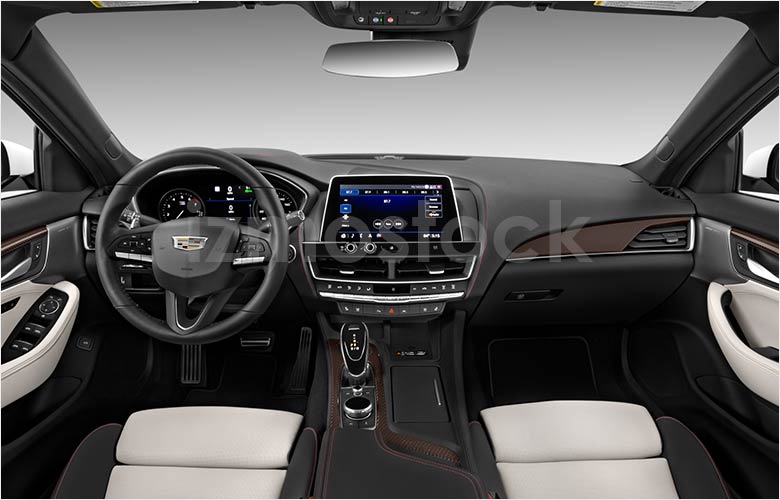 2020 Cadillac CT5-V Stock Photographs: Interior View
The interior of the CT5-V is very reminiscent of the CTS. There are some notable changes though. The traditional straight pull shifter now makes way for an electronic shifter, very similar to BMW's current shifter design.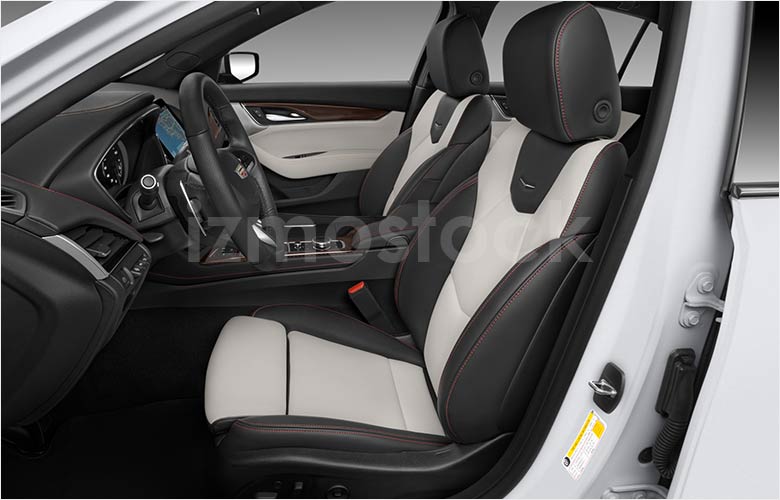 2020 Cadillac CT5-V Stock Photographs: Front Seats
Cadillac has finally scrapped the infotainment touch controls and replaced them with tactile buttons and knobs, which is much easier to use, especially while driving.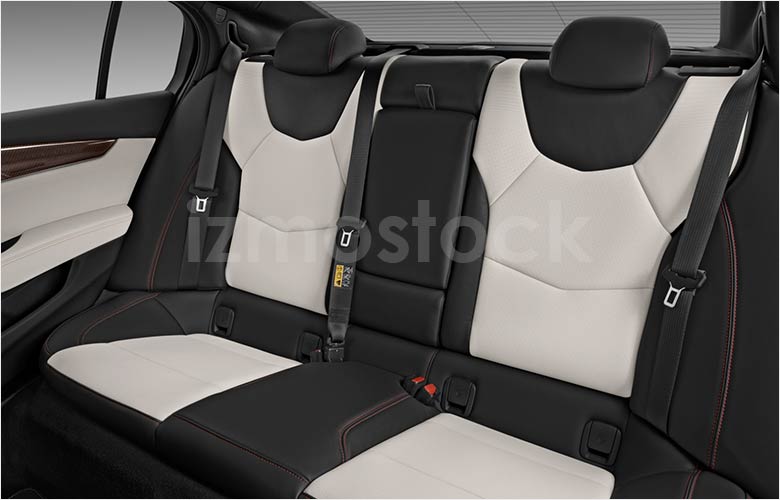 2020 Cadillac CT5-V Stock Photographs: Rear Seats
Lastly, you still get the same level of comfort in the new CT5-V seats as its predecessor. This department hasn't seen much of a change in the past few years.
Overall, the  CT5 has been a real game changer for Cadillac, and a bold move from their traditional naming system, creating CT5-V along with CT4, which was released at the same time CT5 was unveiled.
The exterior of the car still holds true to the Cadillac name, but with more European styling cues, something that many American manufacturers are dipping their feet into.
So whatever this year has planned for you, do yourself a favor, and do it in the CT5.
To license 2020 Cadillac CT5-V Stock Photographs, Contact Us.