2020 Hyundai Tucson Stock Photo Library: Interior Photos, Exterior Snaps, Dashboard, Seats, Wheels, and More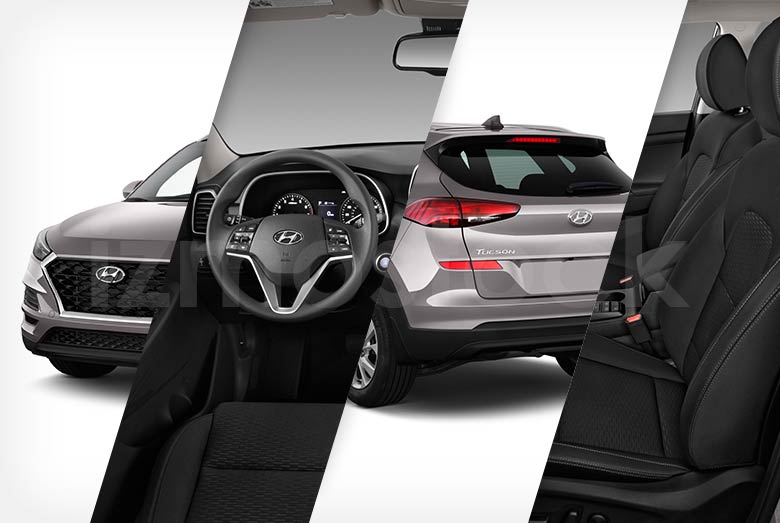 Offering more for less, the 2020 Hyundai Tucson follows the pack without cutting corners. With an exterior design that has the ruggedness of an SUV, the 2020 Tucson is more than what you bargained for.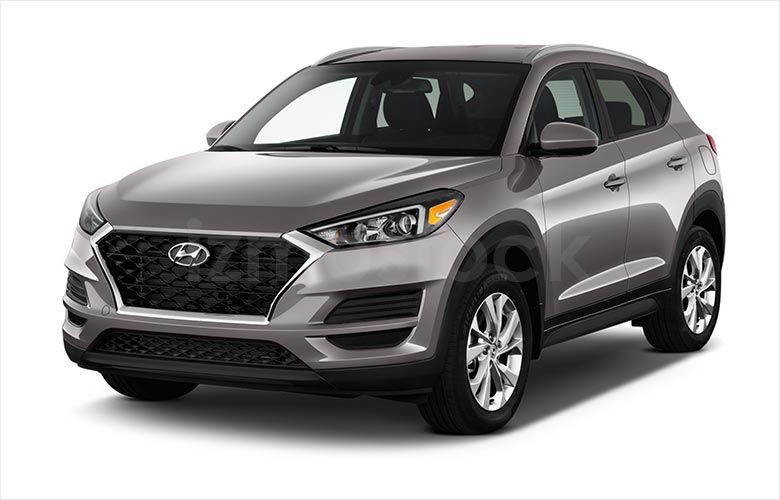 2020 Hyundai Tucson Stock Photography: Angular Front View
A large semi-circular hood cuts down abruptly towards the diamond shaped grille pattern. The chrome grille lining accents a centered Hyundai emblem and the ever popular faux vents grace either sides of the lower fascia.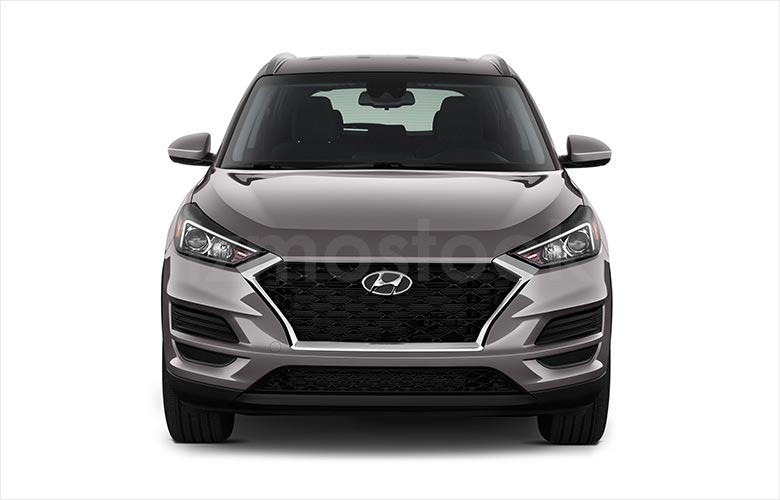 2020 Hyundai Tucson Stock Photography: Front View
Modernized headlights are outfitted with daytime running lights and fully LED lighting. A shoulder line cuts across the doors, rising from the front wheel well to the taillights. The near standard plastic skirting finds itself wrapping the lower body for protection from rough weather conditions.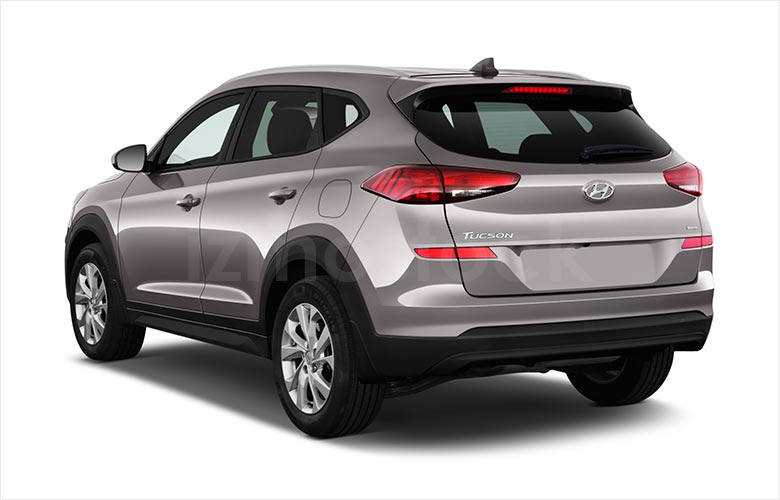 2020 Hyundai Tucson Stock Photography: Angular Rear View
Making the most of the rear tailgate space, the taillights and rear reflectors split when opened. A hidden exhaust port keeps the rear clean, leaving the Hyundai and Tucson emblems to hog all the attention.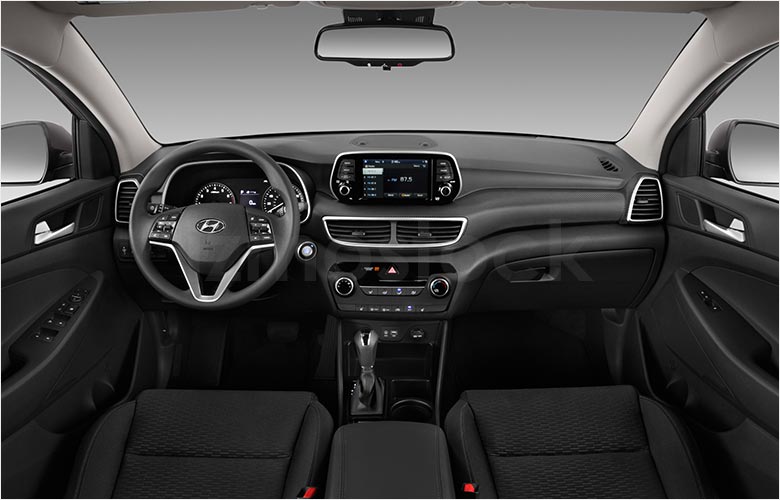 2020 Hyundai Tucson Stock Photography: Interior View
Soft matte plastics are paired with carbon fiber textured paneling and matte chrome contrasts gently with piano black accents. The infotainment system is fully touchscreen compatible, and the climate controls are an intuitive system of buttons and dials.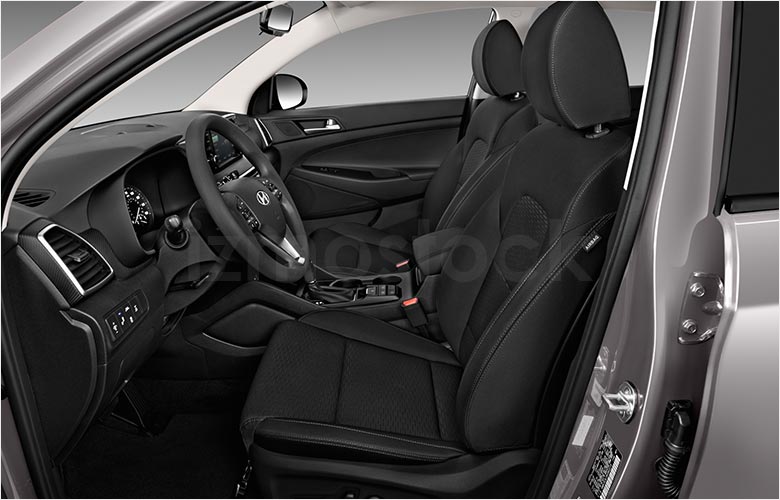 2020 Hyundai Tucson Stock Photography: Front Seats
Smooth textured cloth is paired with highly textured cloth for the seating to enhance grip during tight corners. The driver has full control of the infotainment system from the steering wheel and new additions such as driver assist alerts can now be turned off and on at the push of a button.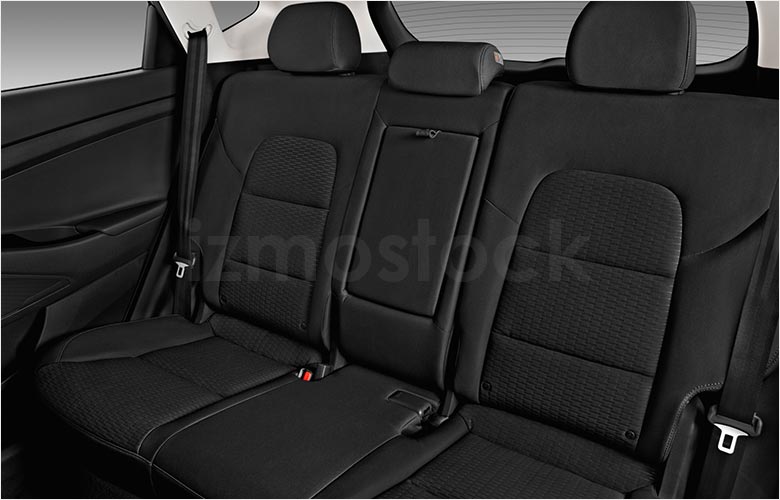 2020 Hyundai Tucson Stock Photography: Rear Seats
The rear seating is considerably pushed back, making the most of extra three seats. The fully cloth seats can be folded for additional cargo room in a 40-60 split.
Far from luxury but still feature rich, the 2020 Tucson fits tightly amongst the pack waiting for its moment to take the lead. Easily an everyday ride, the 2020 Hyundai Tucson is there to help you make the most of your day where the road takes you.
To license 2020 Hyundai Tucson Stock Photos, Contact Us.