2020 Kia Optima Stock Imagery: Exterior Photos, Interior Pics, Dashboard, Seats, Wheels, and More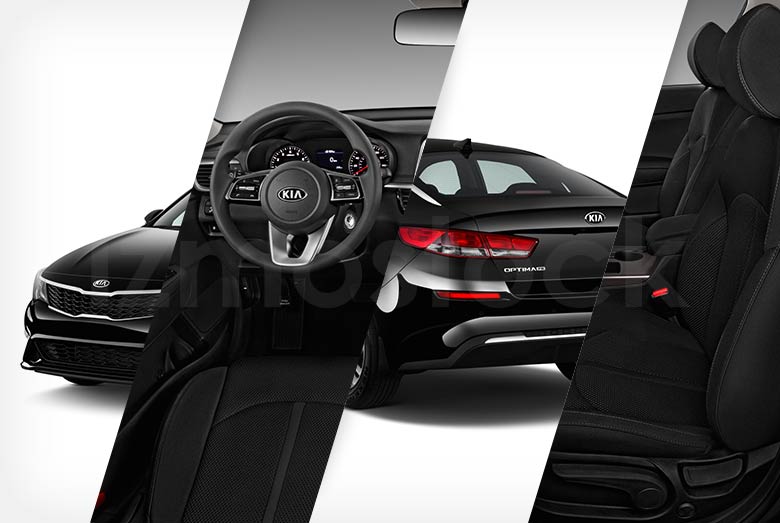 Looking to impress with upper class styling, the 2020 Kia Optima changes up what Kia is known for and takes it up a notch. New styling and upgraded materials makes the 2020 Optima a real competitor for those looking at luxury without the price tag.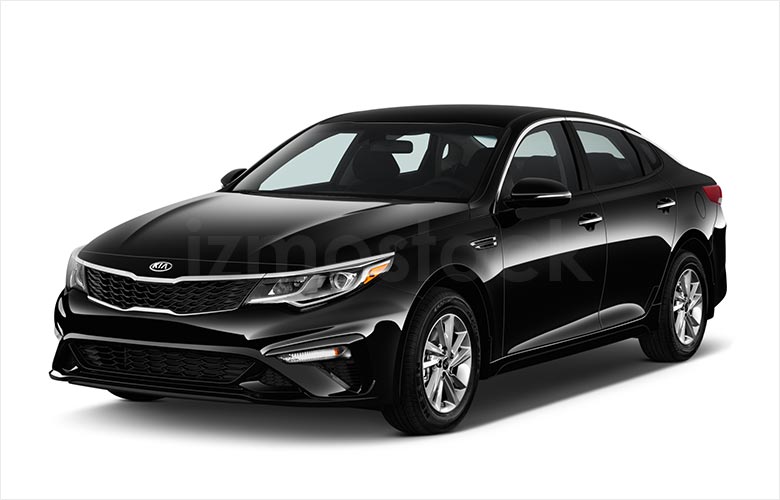 2020 Kia Optima Stock Images: Angular Front View
The 2020 Optima doesn't conform to regular luxury segment looks, adding extra detail to the grille as well as daytime running light lined LED lamps. The fog-lights receive a diffused outer plastic which sit just above the lower grille and front wheel vents.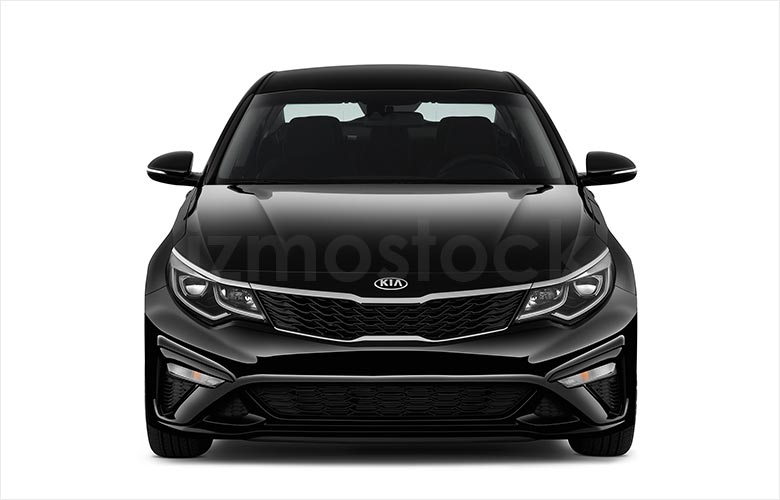 2020 Kia Optima Stock Images: Front View
The sleek black hood receives two reaching creases that rip towards the windshield. The profile has all the chrome accents often found in high end vehicles.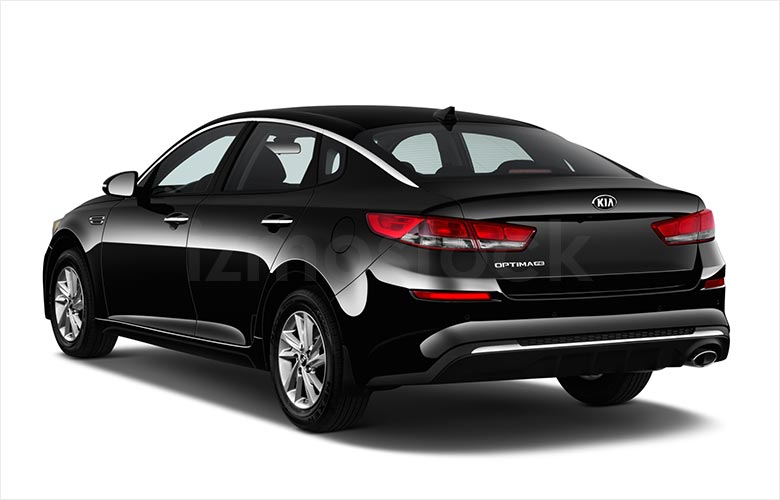 2020 Kia Optima Stock Images: Angular Rear View
Instead of wrapping around the window, the chrome window accent runs down to the gentle trunk spoiler. The taillights wrap across the rear fascia, while the lower half receives chrome trimmed skirt and exhaust port.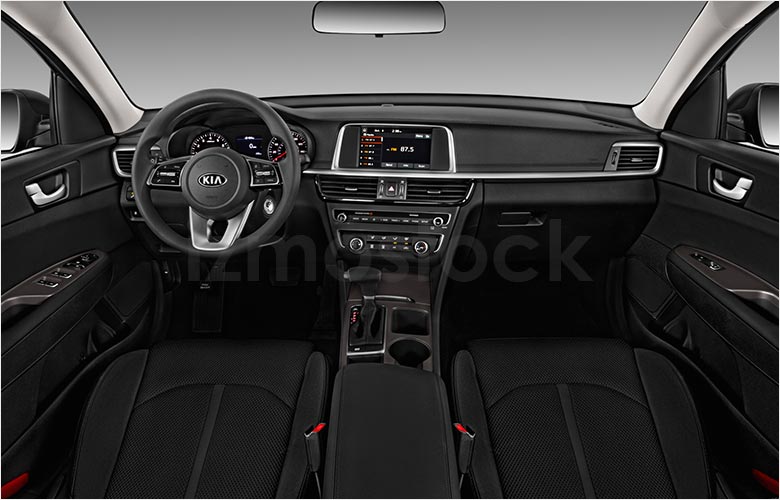 2020 Kia Optima Stock Images: Interior View
With an interior befitting high-end European brands, the 2020 Optima comes with faux wood paneling matched with leather bound sides and seats. Brushed metallic accents wrap around the vents and infotainment system, adding a touch of flair.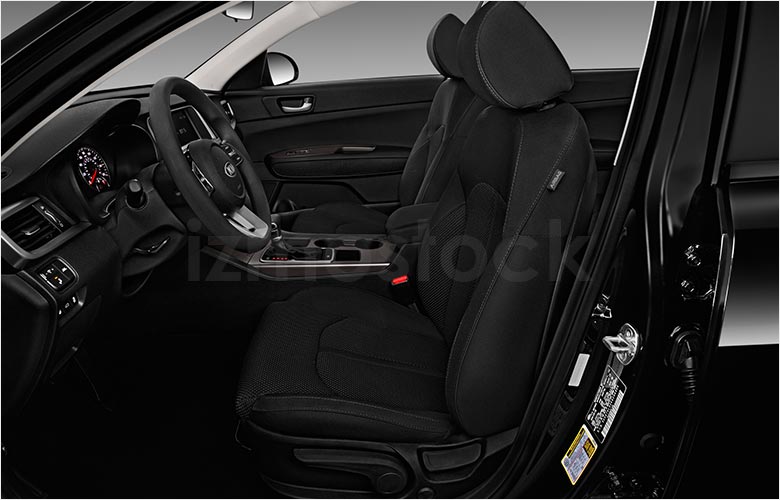 2020 Kia Optima Stock Images: Front Seats
From the driver's seat, all the necessary controls are within reach via the steering wheel. Despite the manual seat controls the 2020 Kia seats are ultra-comfortable seats.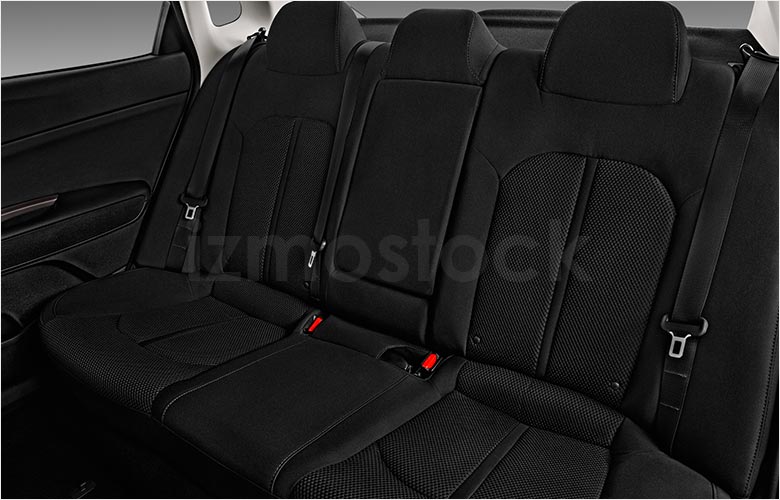 2020 Kia Optima Stock Images: Rear Seats
Rear seating is cloth bound, but just as comfortable as the cushion in the front. A center armrest folds from the center and the rear seats fold for increased cargo room.
Fitting into a league previously thought not possible, the 2020 Kia Optima moves up the scales. Fitted with quality styling and finely crafted materials the 2020 Optima springs into a league of its own.
To license 2020 Kia Optima Stock Images, Contact Us.