2020 Kia Soul Stock Photography: Exterior Stills, Interior Images, Dashboard, Seats, Wheels, and More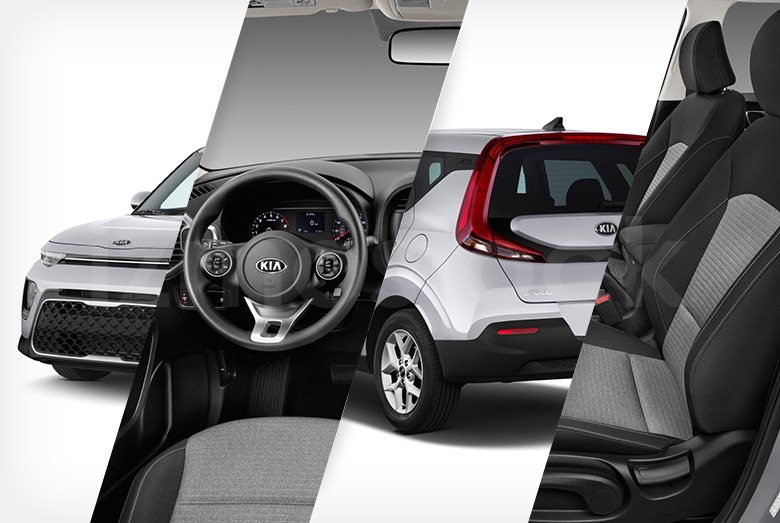 The 2020 Kia Soul SUV is completely new in looks, leaving its boxy beginnings behind.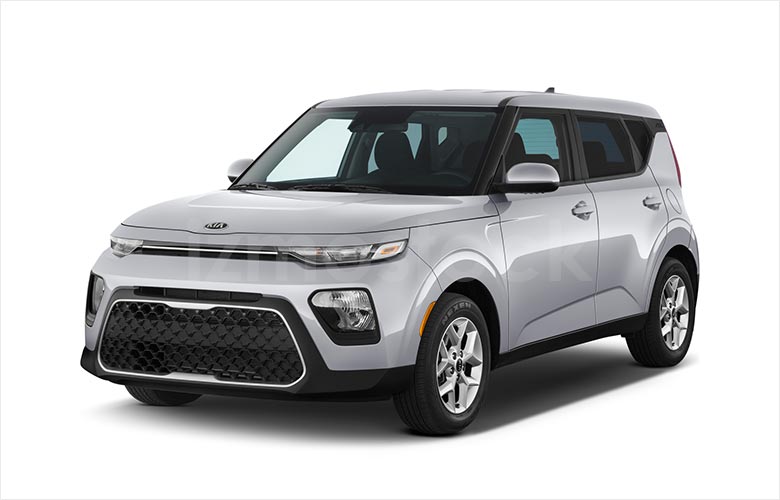 2020 Kia Soul Stock Photos: Angular Front View
The headlights on the 2020 Soul are some of the thinnest in the class, but are completely stylish with a black and chrome cross bar connecting them. 
The grille is spacious with a thin small grill lining its top.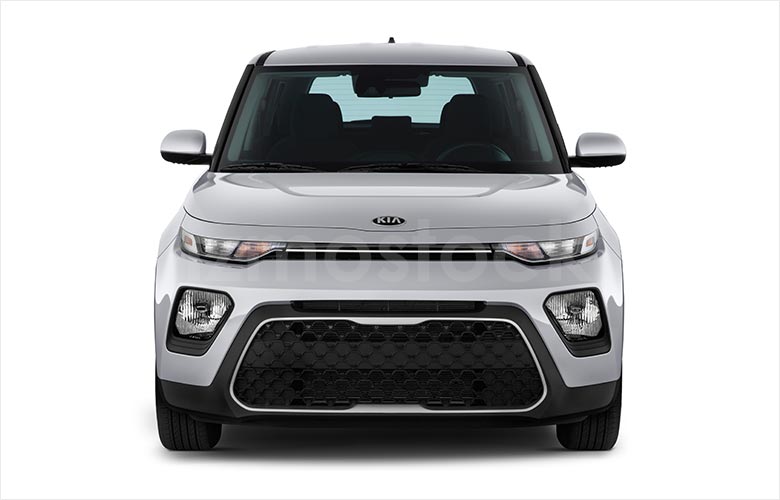 2020 Kia Soul Stock Photos: Front View
Large softly rounded fog-lights take up the rest of the front fascia as plastic skirting rises up front and the lower fascia wraps around the grille. Snowflake inspired rims match perfectly with the wintery silver metallic paint.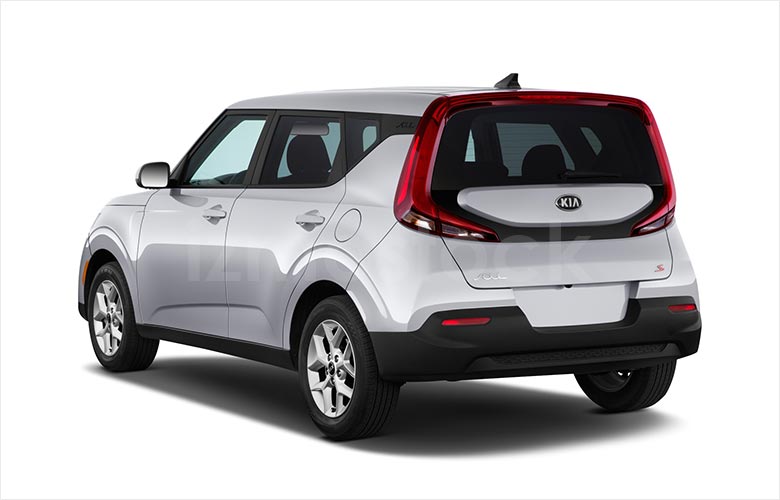 2020 Kia Soul Stock Photos: Angular Rear View
An inspired taillight wraps around the rear window, making a bold statement. The rest of the tailgate and lower fascia is understated, allowing for the upper half to stand out with the floating styled roof.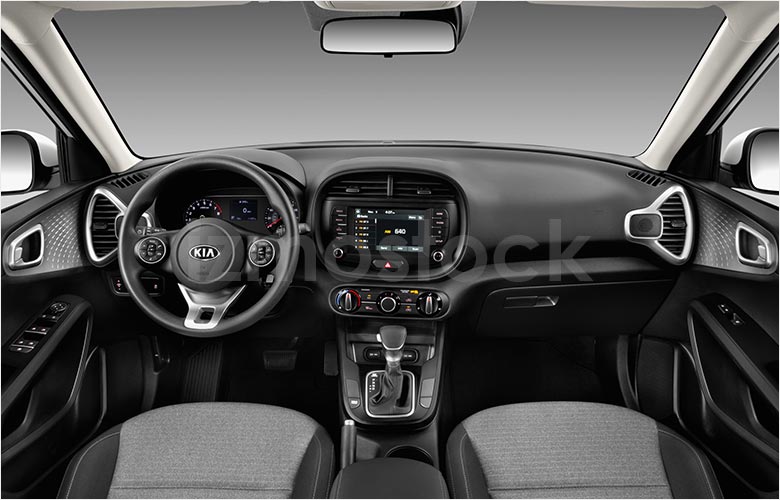 2020 Kia Soul Stock Photos: Interior View
The cockpit is rounded with the dashboard receding towards the front. The focus is on the center stack and screen, with textured door panels adding a touch of futuristic finesse.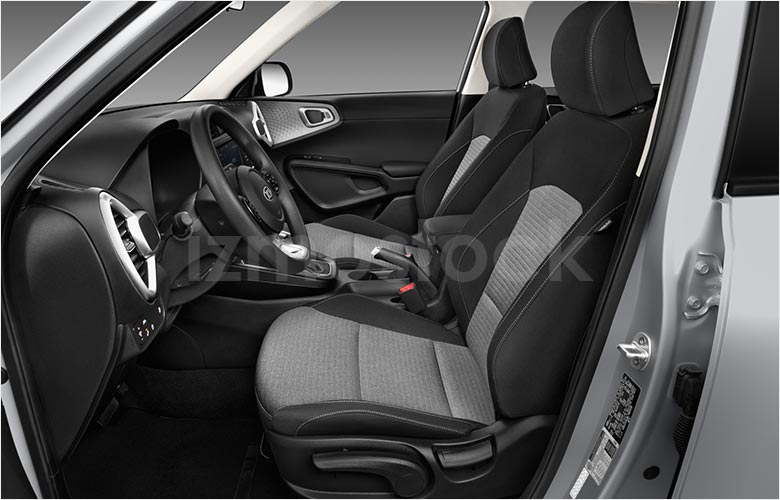 2020 Kia Soul Stock Photos: Front Seats
The front seats match expertly with the exterior paint with brushed metallic accent, bringing together a wonderful achromatic motif. The manual controls that sit below may be the 2020 Soul's only weak point.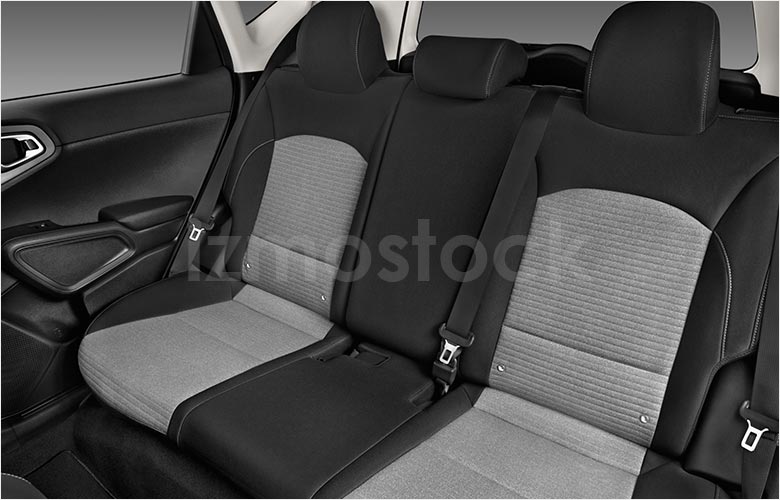 2020 Kia Soul Stock Photos: Rear Seats
The rear bench seat accommodates three extra passengers with the option of folding seats. Cargo space sits lower than the seats, with the folded seats make room as an upper shelf. 
Familiar in the right sense while also providing some new design surprises, the 2020 Kia Soul is better than ever. 
To license hi-res stock photographs of the 2020 Kia Soul SUV, Contact Us.