2020 Kia Sportage Stock Images: True to Life SUV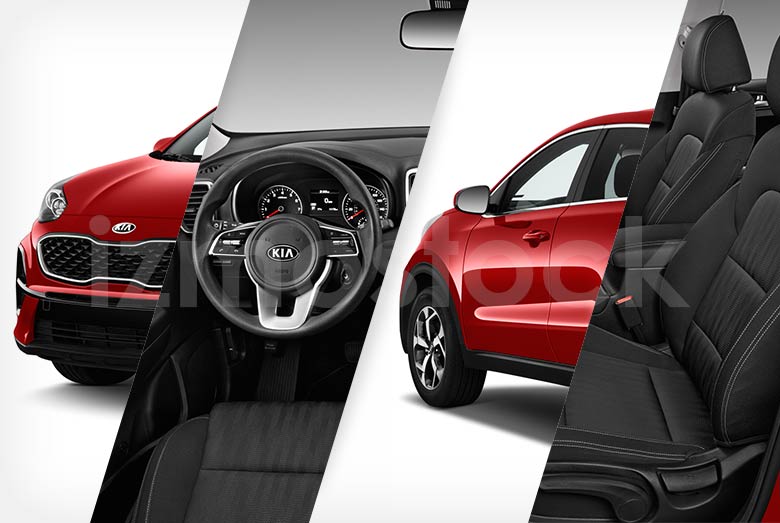 Kia doesn't mess around when it comes to naming their cars, and the 2020 Sportage is no exception. A true to life SUV, albeit a compact one, the 2020 Sportage feels just as much a zippy sedan as a utility vehicle.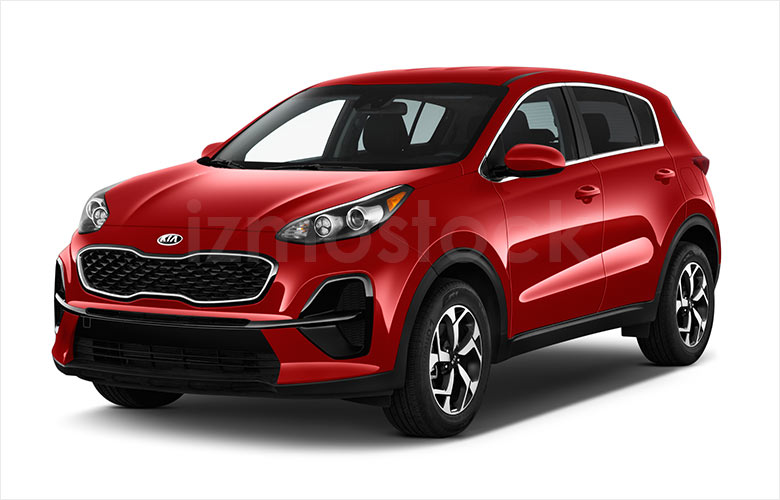 2020 Kia Sportage Stock Images: Angular Front View
The front of the Sportage greets you with a big grin, with the upper grille and faux side vents connected by an additional piano black embellishment. The headlights project outward from the fascia giving them a good amount of three-dimensional form.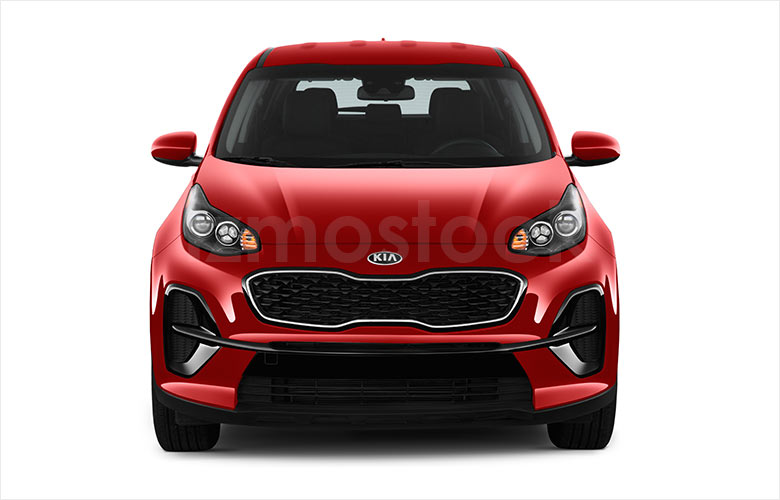 2020 Kia Sportage Stock Images: Front View
The profile is unapologetically short, letting you know the 2020 Kia Sportage is more sport than the standard people mover SUV. With a raised looking rear the Sportage almost appears as a large hatchback with a few additional inches of the ground.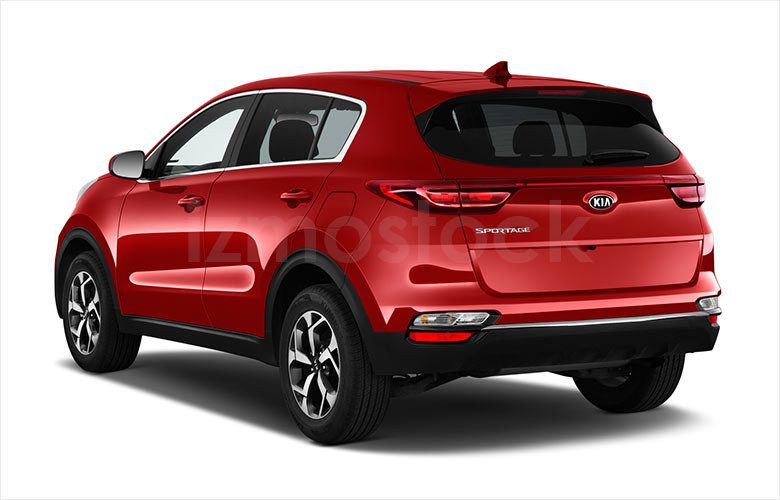 2020 Kia Sportage Stock Images: Angular Rear View
The rear is mostly a utilitarian affair. A small roof scoop juts out above the rear window, otherwise what you have is standard fair – a featureless tailgate adorned with the KIA logo.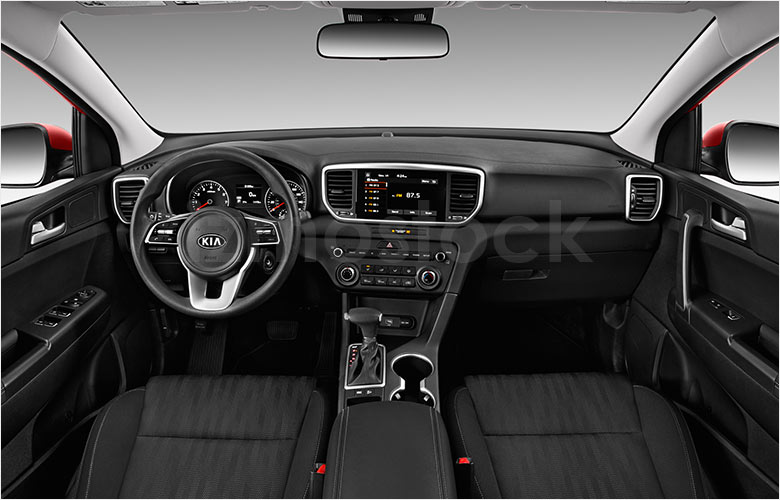 2020 Kia Sportage Stock Images: Interior View
Made for durability you won't find fine leathers or easily scratched plastics in the 2020 Sportage. Matte silver plastics finely accompany the cushiony black plastic materials of the interior.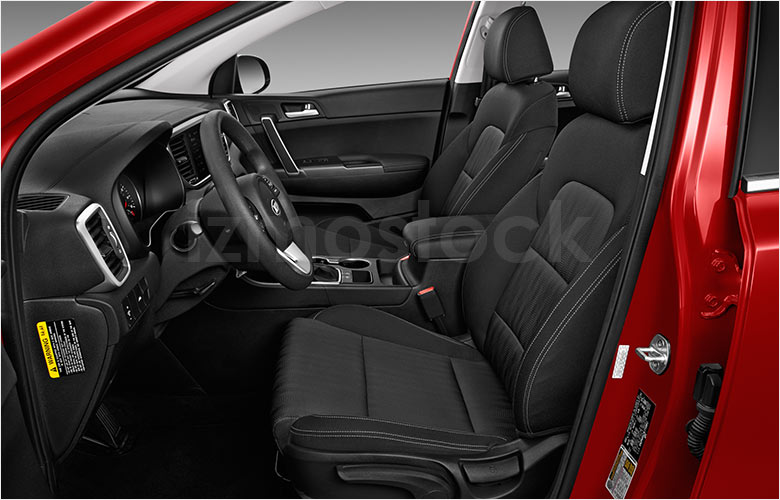 2020 Kia Sportage Stock Images: Front Seats
Three-way adjustable fabric seats are perfectly comfortable and all you really need for all your adventures. With plenty of space to enter and exit while also not being so high of the ground, you'll find yourself slipping in and out of the driver seat in no time.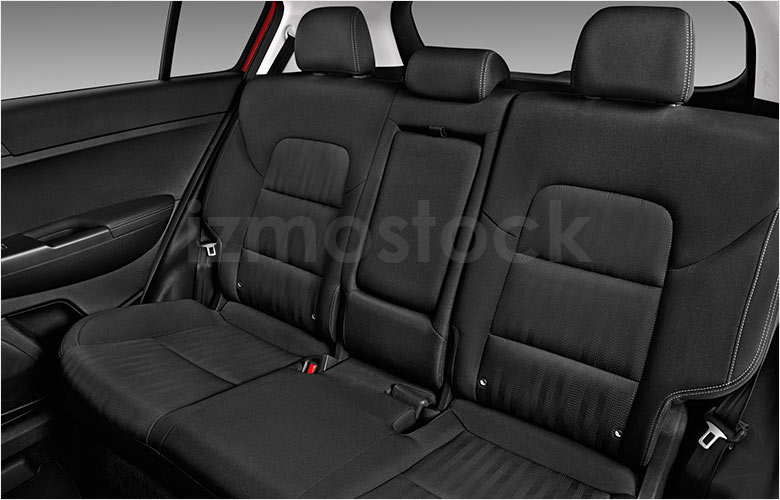 2020 Kia Sportage Stock Images: Rear Seats
Rear seating is seemingly unremarkable, but gives way to a surprising amount of extra cargo space when folded down. With a 60/40 split of the rear seating you could still potentially seat two with a nice amount of extra bits and bobs fit into the back.
Kia knows what they're doing when it comes to sport utility. Perfectly naming it the Sportage lets you know they are not hiding anything from you.
Up for anything life throws at you and more, the 2020 Sportage is ready to take on any task.
To license 2020 Kia Sportage stock images, Contact Us.