2020 Land Rover Range Rover Velar Stock Photos: Impressive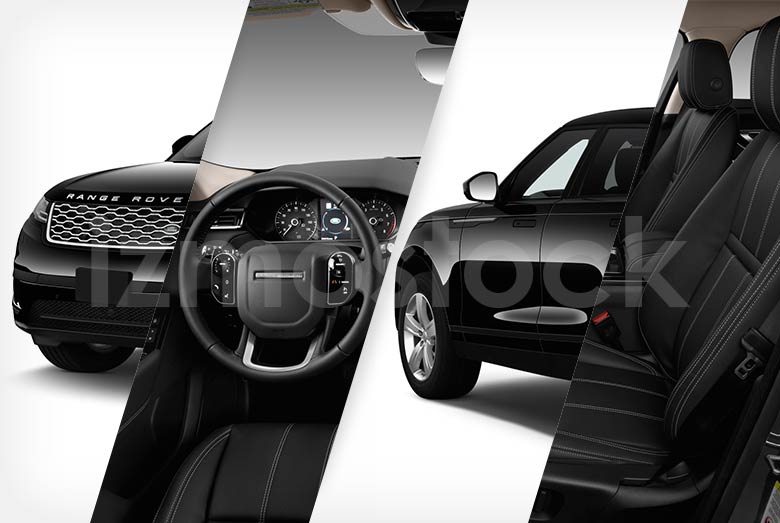 The British sport utility vehicle returns in full force. A refined and smoothed body places the 2020 Ranger Rover Velar between the city pod car and ultimate all-terrain traversing vehicle.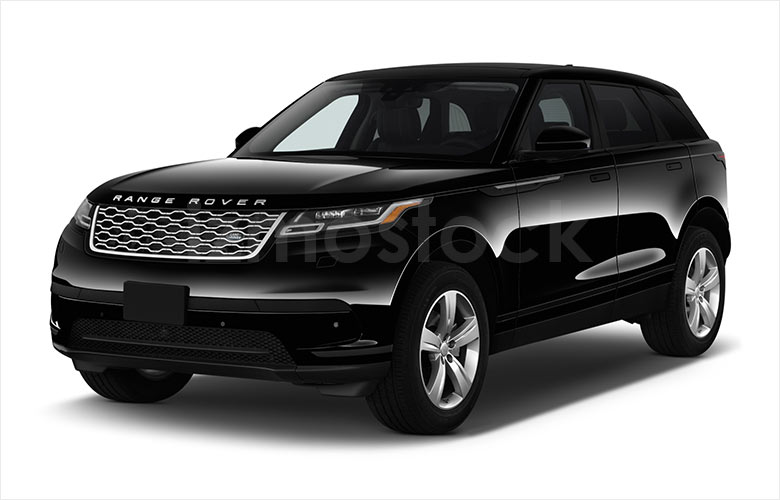 2020 Range Rover Velar stock photos: angular front view
Land Rover's newest design features blend normal SUV conventions with smoothed headlights and grille that fit perfectly with the front fascia. The headlights themselves have two sets of daytime running lights, one squared section in the front and a second strip that wraps around to the turn signal.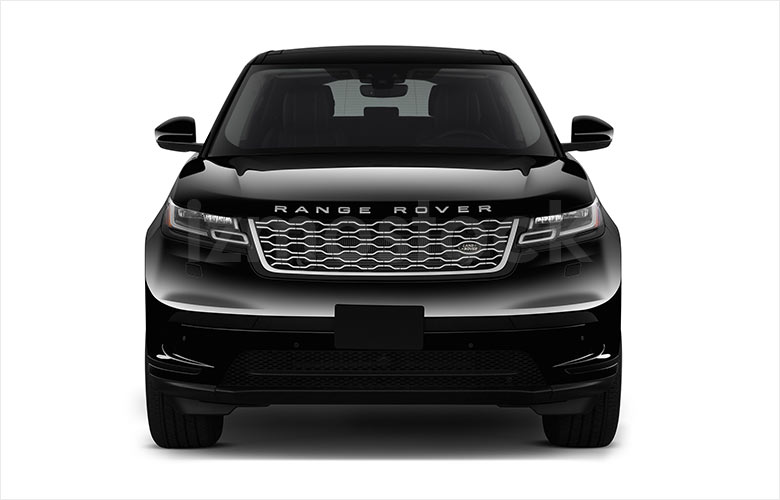 2020 Range Rover Velar stock photos: front view
The profile of the Velar also goes for the flush aesthetic with automatic retracting door handles. The canopy is well windowed keeping visibility as high as possible with extra thin A, B, and C pillars.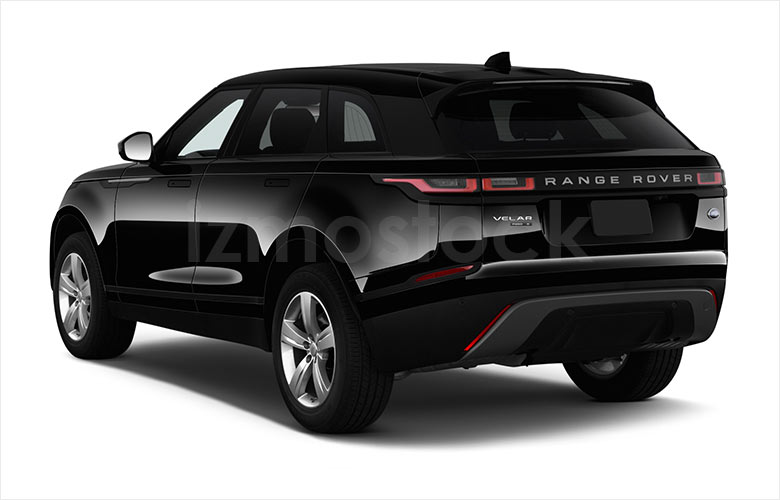 2020 Range Rover Velar stock photos: angular Rear view
The 2020 Range Rover Velar's rear easily resembles most concept SUVs seen in renders. Thin rear lights wrap around the trunk door, with additional reflector strips rounding off a futuristic look. A raised lower fascia and rear skid guard also fit the trend of sporty raised SUVs.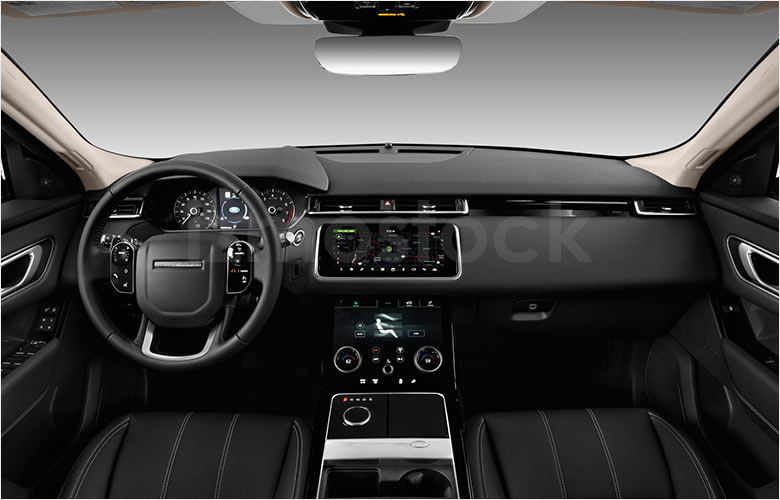 2020 Range Rover Velar stock photos: interior view
Futurism is a continued theme in the interior as well. The center console is taken up by multiple screens with immersive dials that make up part of the display. Even the electronic gearshift dial retracts when not in use.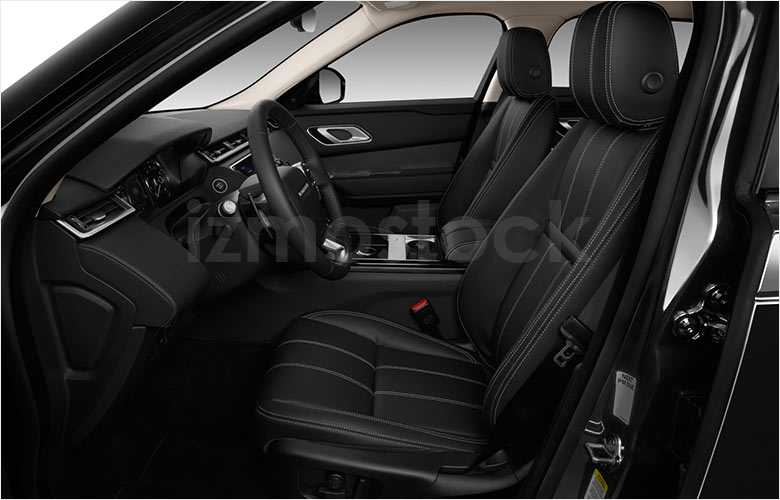 2020 Range Rover Velar stock photos: front seats
Oddly where the 2020 Velar fall a little short is the lack of innovation on chair and steering wheel comfort. Although the fully bound leather seating is multi-adjustable like most high-end offerings, a little more care was required to separate it from other rivals.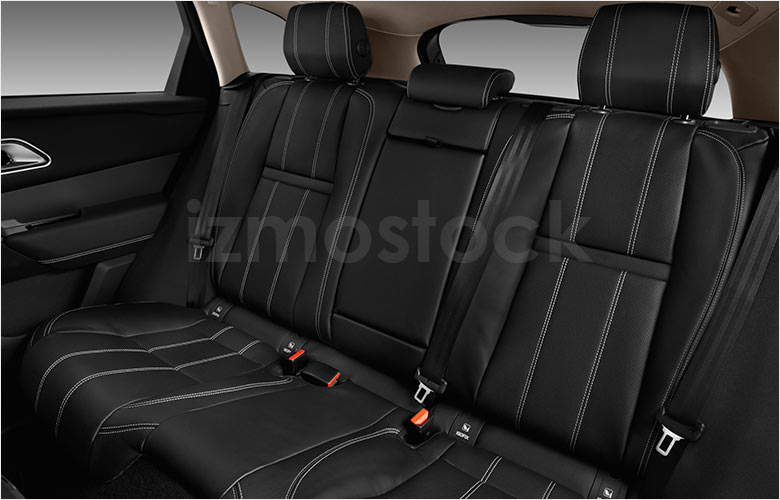 2020 Range Rover Velar stock photos: rear seats
The rear seating is expectedly similar to the front. However any lax in rear seat development is excusable as most passengers don't need more than air-conditioning and a charging outlet. The rear seating is otherwise beautifully crafted with all passengers' comforts.
With an impressive form-fitting exterior design and futuristic upgrades with standard technologies, the 2020 Range Rover Velar is a real life concept car waiting to be driven.
To license 2020 Range Rover Velar stock photos, Contact Us.