2020 Lexus ES300H Stock Photo Gallery: Interior Photos, Exterior Snaps, Dashboard, Seats, Wheels, and More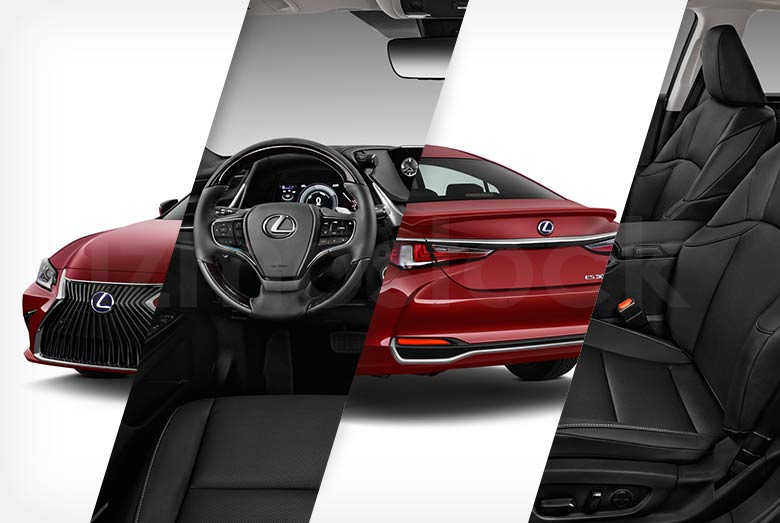 Transitioning hybrid into luxury, the 2020 Lexus ES300H blends the two seamlessly. A fine collection of form and function, the Lexus ES300H brings about a new era of hybrid vehicles.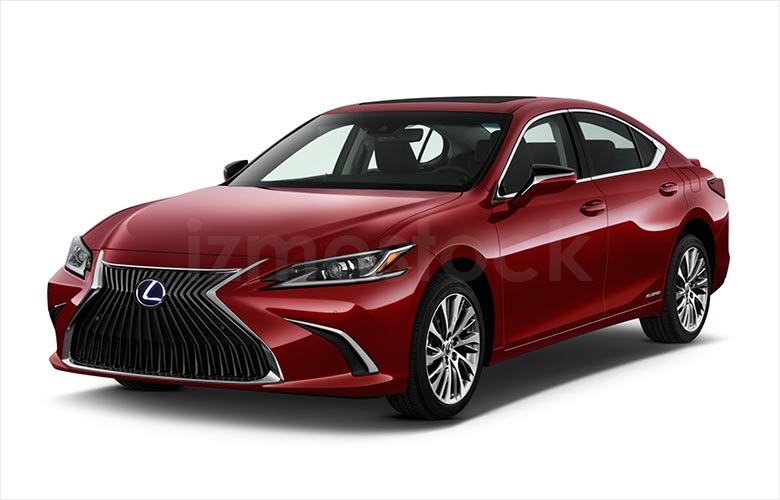 2020 Lexus ES300H Stock Photographs: Angular Front View
 The pinched grille of the Lexus ES300H takes on the modern appearance of an old-timey train guard. Zig-zagged daytime running lights push inward along with forward wheel venting.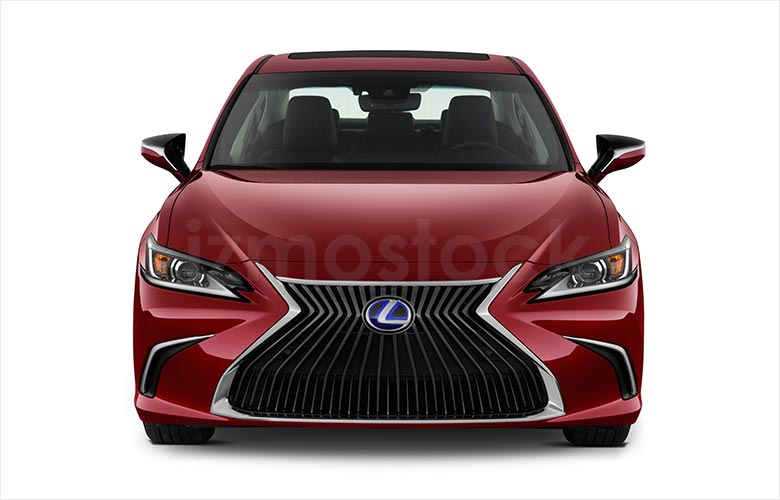 2020 Lexus ES300H Stock Photographs:  Front View
An attractive contrast is built between the main body color, chrome accents and the secondary black roof and partial black side mirrors. Separating itself from older hybrid models, the 2020 ES300H takes on all the charm and class of the Lexus design architecture.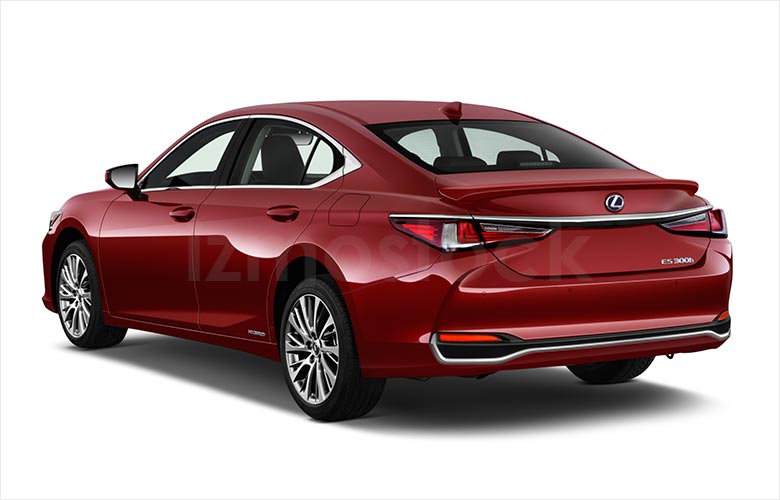 2020 Lexus ES300H Stock Photographs: Angular Rear View
 Mimicking the front, the rear lights and trunk door compress inwards, emphasizing the Lexus brand emblem. A black and chrome band on the lower fascia distracts from the lack of a sport exhaust, while a small spoiler reminds you of the Lexus sport heritage.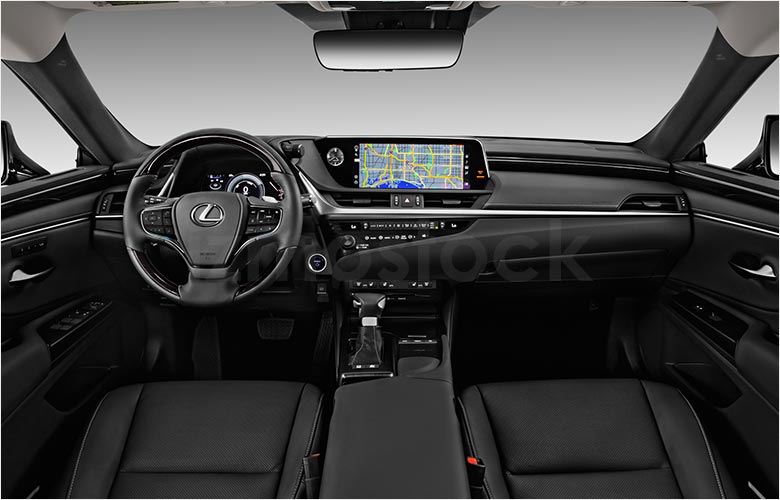 2020 Lexus ES300H Stock Photographs: Interior View
Focusing on keeping everything a little off centered, the interior of the Lexus ES300H is built around the driver. Swathes of technology such as the touchpad controlled infotainment system line the interior with standard Lexus creature comforts.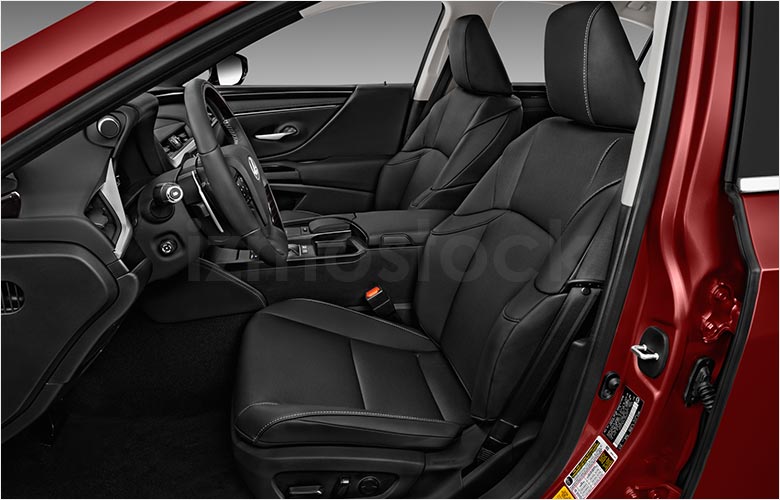 2020 Lexus ES300H Stock Photographs: Front Seats
The tight hugging front seats are fully leather clad, with perforated centers for breathability. Along with mechanical seat controls, the leather stitched steering wheel also sees mechanical adjustability.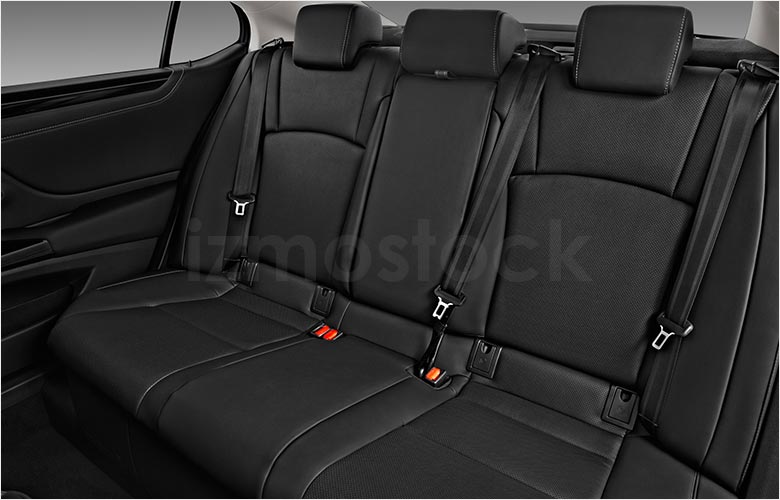 2020 Lexus ES300H Stock Photographs: Rear Seats
The rear provides comfortable seating and room for up to three extra passengers. Uncomplicated, yes plush, the rear seating provides the same level of comfort as the front, with perforated leather materials.
Taking hybrid vehicles to the next level, the 2020 Lexus ES300H raises the bar for what hybrid should mean. Creating a harmonious flow between luxury and efficiency, the 2020 ES300H provides everything you'd want and more in a hybrid package.
To license 2020 Lexus ES300H Stock Photographs, Contact Us.