2020 Lincoln Navigator L SUV Stock Photos: Exterior Stills, Interior Photos, Dashboard, Seats, Wheels, and More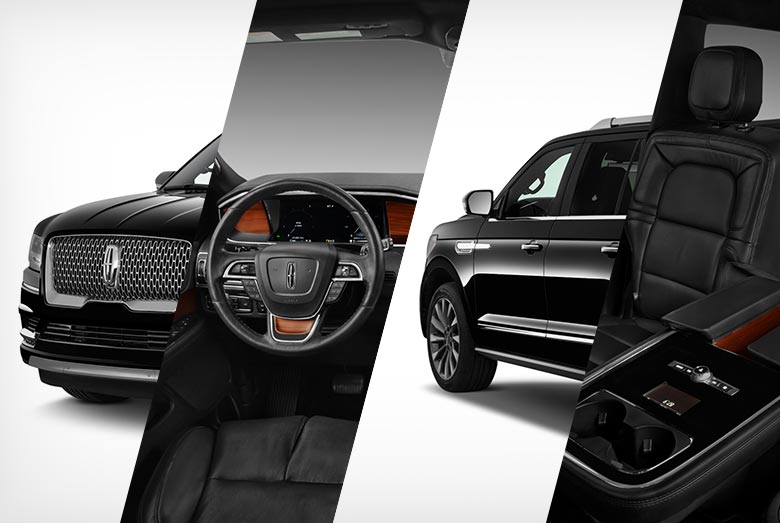 The 2020 Lincoln Navigator proves to be the undisputed king of the large-body on frame SUVs, sporting a top of class interior, and body lines that will sure to get you and your passengers noticed. Powered by a 3.5L twin-turbocharged V6 engine producing 450HP and 510lb-ft of torque, Navigator truly excels in its niche.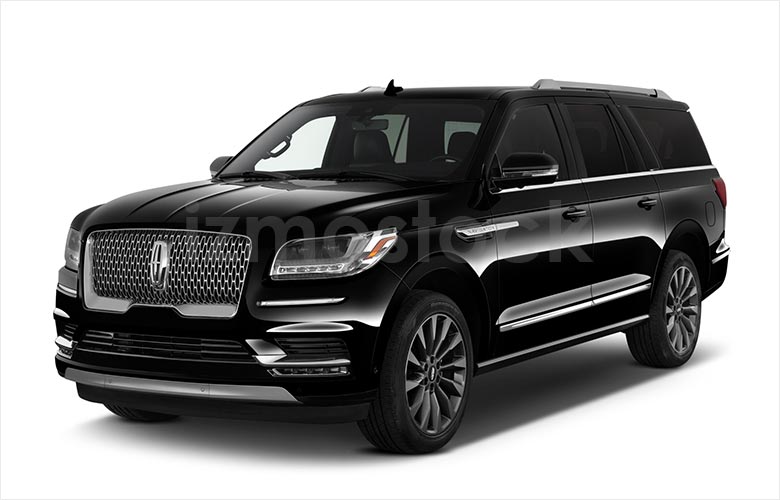 2020 Lincoln Navigator Stock Photos: Angular Front View
Despite the fact that the Navigator has been out for a few years now, Lincoln hasn't really made any significant exterior updates to the SUV recently, and maybe that's for a good reason. Lincoln seems to have perfected the Navigator with small incremental updates every year, ever paving a unique path for this SUV. The Navigator doesn't mimic its adversaries, but instead has developed into something really special and top of class.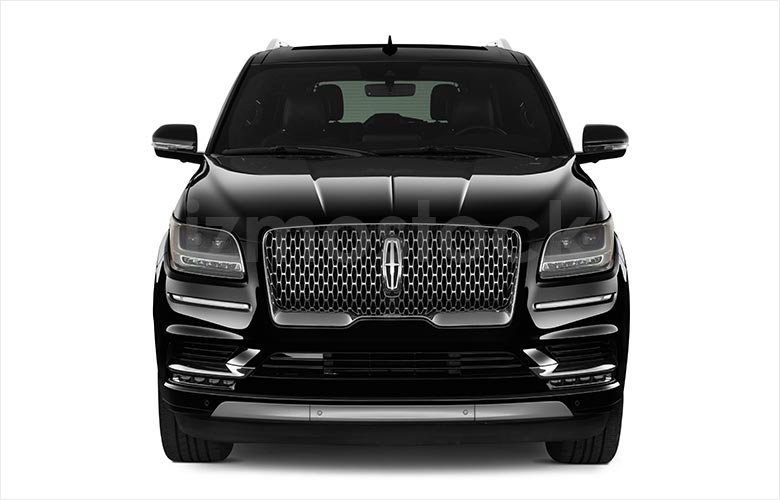 2020 Lincoln Navigator Stock Photos: Front View
The front end of the car sits with a strong road presence, with the top of the car measuring a towering 77-inches. The front grill is a simple and elegant repeating mesh grill pattern. And updated LED headlights are a nice edition.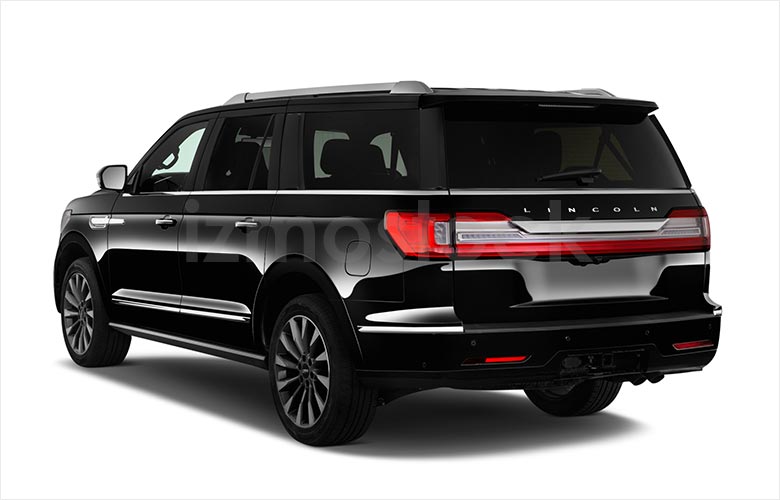 2020 Lincoln Navigator Stock Photos: Angular Rear View
The side profile of the car screams elegance, with simple but bold body lines outlining the SUV. The Navigator is available with beautiful 22-inch wheels. Auto-deploying side steps are also included, allowing you to comfortably get in and out of your beast.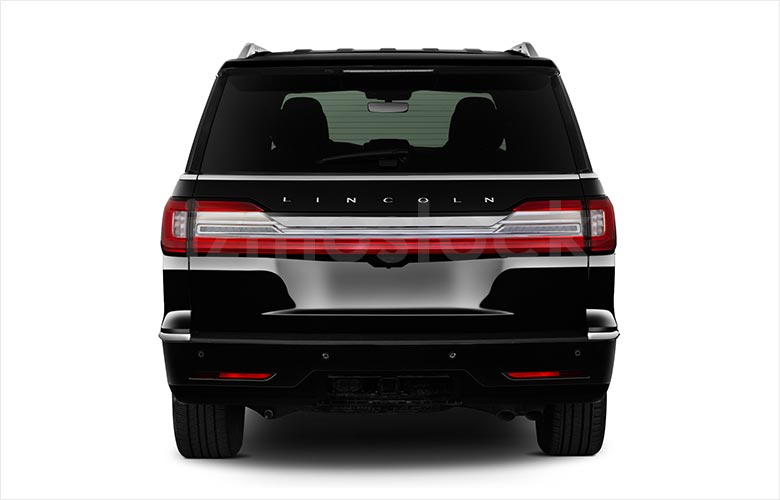 2020 Lincoln Navigator Stock Photos: Rear View
The rear of the car is simple, yet makes a bold statement, with a style that gives Cadillac Escalade a real run for its money. Lincoln's end-to-end tail light design has to be the best part of the SUV's exterior, and looks absolutely stunning at night.
The Navigator is also equipped with a tow package, proving that the SUV can do much more than simply providing an elegant ride.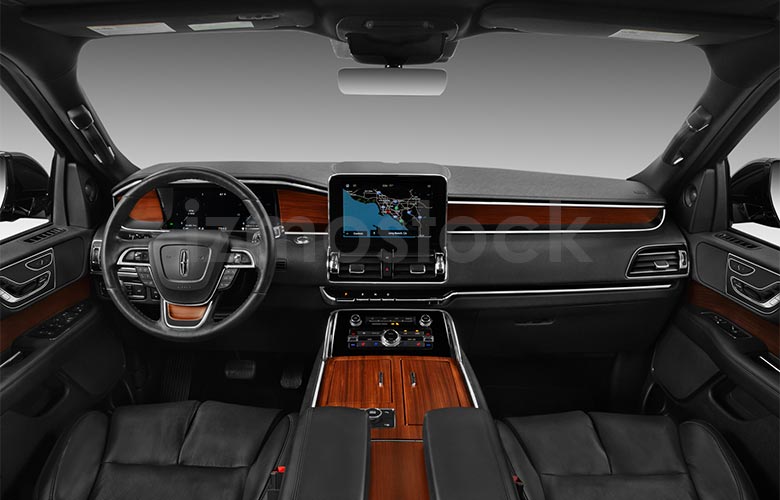 2020 Lincoln Navigator Stock Photos: Interior View
The Navigator's interior is wrapped head-to-toe in premium leather, and it's truly unique from every one of its competitor's interiors. The center console floats over lower storage compartments, and includes a massive touch screen display. Gear selector buttons are also located on the center console, clearing up space for drinks and more storage. Wood accenting welcomes you inside the car, and with 30-way Perfect Position seats, you're sure to be sitting comfortable, and in style.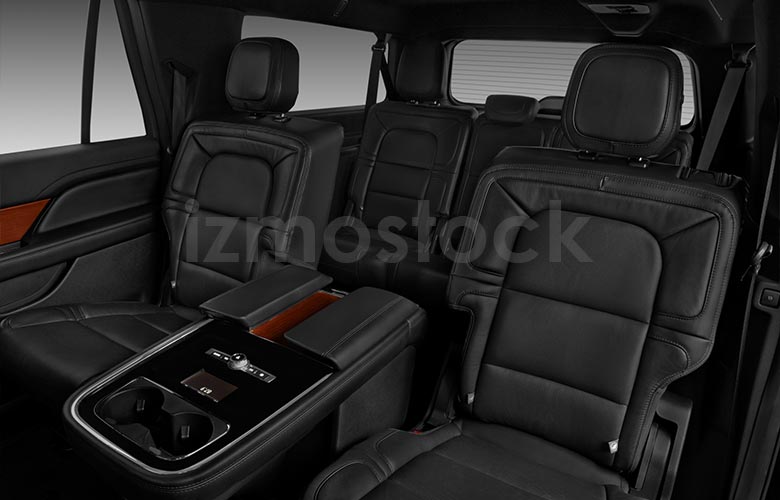 2020 Lincoln Navigator Stock Photos: Rear Seats
Lincoln also added an optional 20-speaker Revel premium audio system, which sounds absolutely incredible if you choose to option it, and adds that extra flare to the vehicle's experience. All three rows of Navigator provide ample room for every passenger, regardless of height, and second and third row passengers even include the luxury of adjustable climate control, and multiple chargers of several types.
The 2020 Lincoln Navigator is the vehicle of choice for those who demand more. With top-of-class ride quality and a powerful twin-turbocharged V6, this SUV is proving that domestic cars can play with the European crowd. This is the SUV to do it all.
To license 2020 Lincoln Navigator stock photos, Contact izmoStock.