2020 Mercedes GLB SUV Stock Photo Gallery: Interior Photos, Exterior Imagery, Dashboard, Seats, and More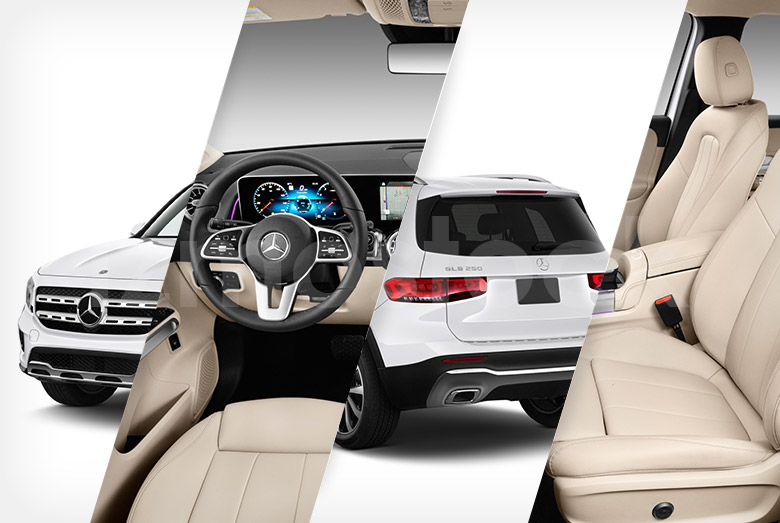 Brand new for the 2020 model year, the Mercedes GLB SUV is a safe approach on looks, yet full of class inside.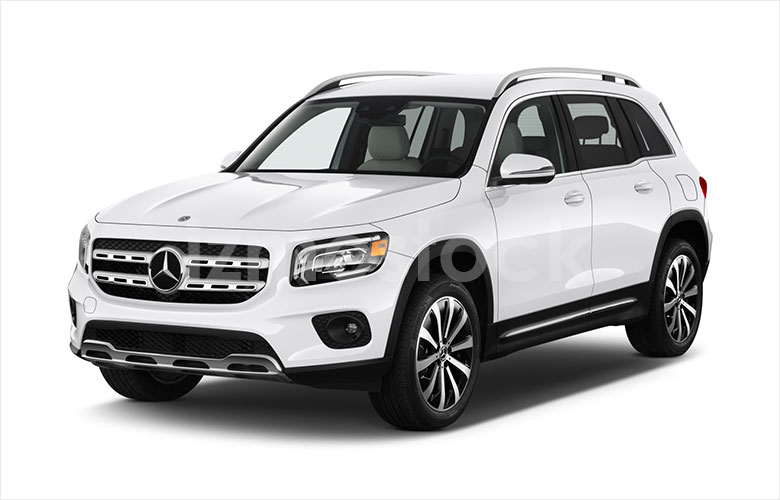 2020 Mercedes GLB SUV Stock Photos: Angular Front View
The outer appearance of the 2020 GLB is a fairly standard approach to the SUV class with the addition of Mercedes flair. The grille takes on the Mercedes emblem and winged bands, a nice front skid guard and standard LED daytime running lights.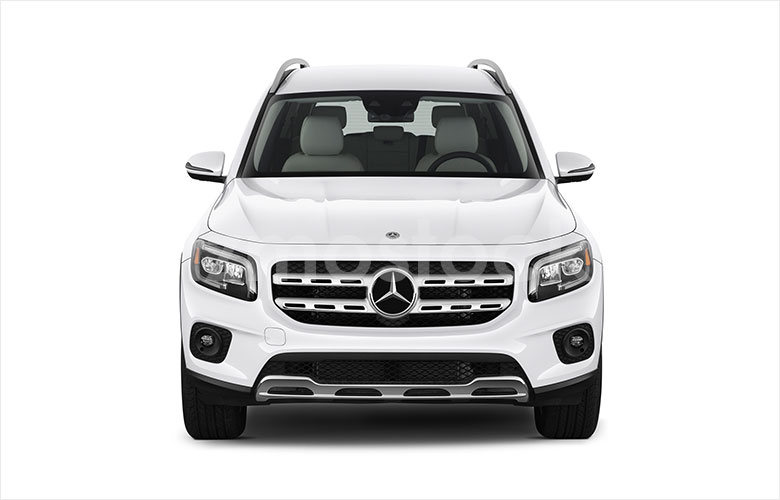 2020 Mercedes GLB SUV Stock Photos: Front View
The wheels seen from the profile take on a full and bold appearance with the new design. The profile sees a couple of other flourishes, with turn-signal side mirrors and a chrome decorated lower body skirt.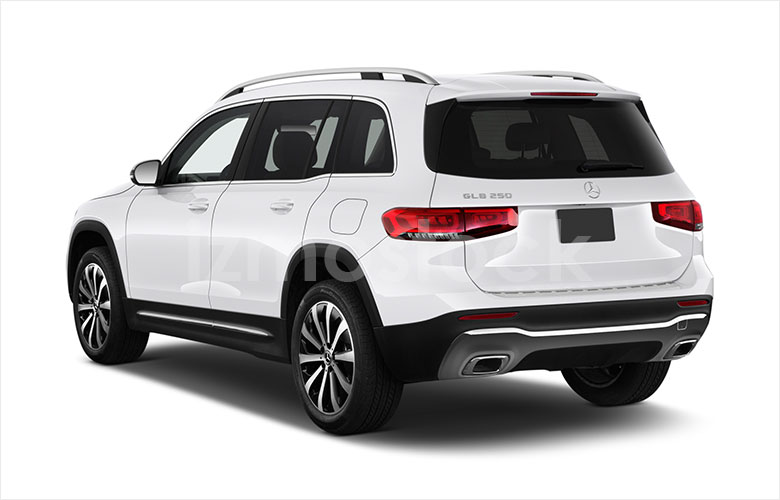 2020 Mercedes GLB SUV Stock Photos: Angular Rear View
A large rear window takes up a good portion of the tailgate and split taillights wrap around the side. Dual exhaust ports make a noticeable impact with additional chrome trimming taking up a large part of the lower fascia.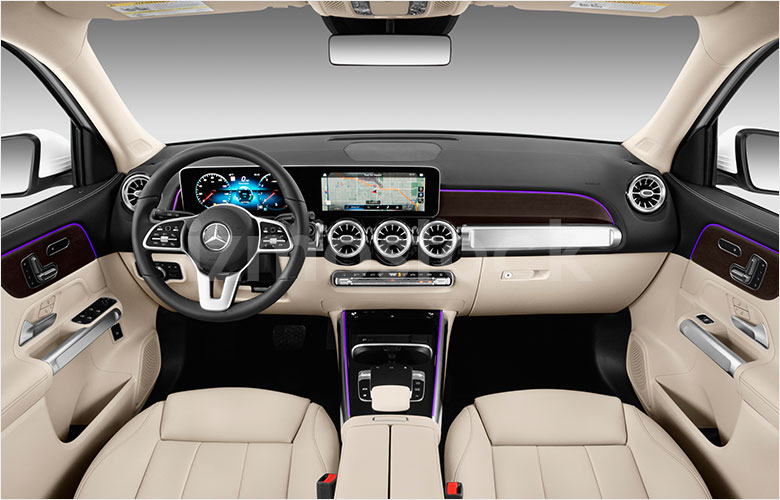 2020 Mercedes GLB SUV Stock Photos: Interior View
The interior of the 2020 GLB takes it up another level with all the latest flair that Mercedes has to offer. Bright with creamy soft leather and multi-color LED accent lighting, the Mercedes GLB take the interior to the next level with polished wood, piano black plastics, and smooth matte chrome surfaces.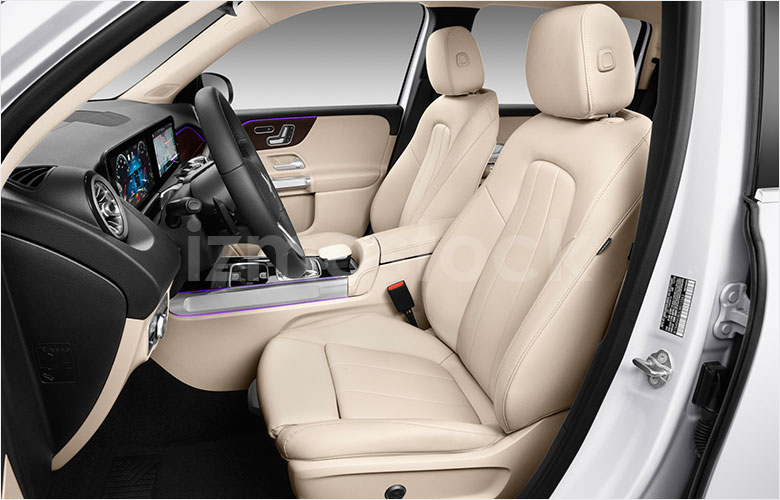 2020 Mercedes GLB SUV Stock Photos: Front Seats
Focused on driver and passenger comfort, the 2020 GLB offers complete seat adjustment customization and saved preferences. The crust gauge screen doubles as the infotainment system extending toward the center, making for a better driver viewing experience.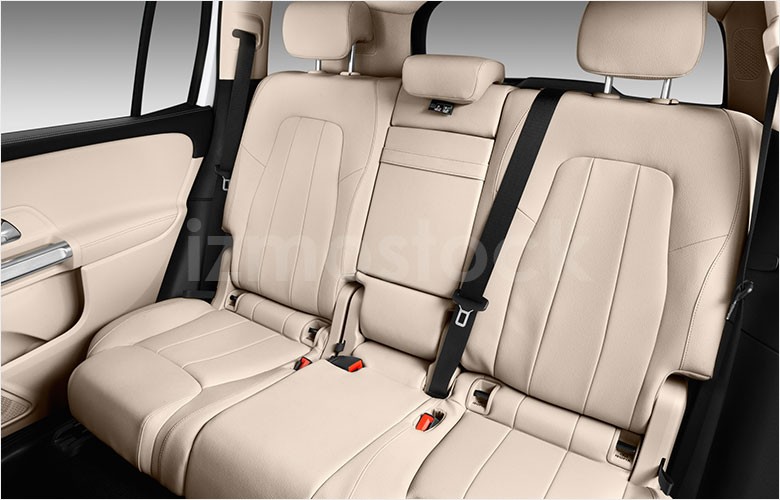 2020 Mercedes GLB SUV Stock Photos: Rear Seats
The rear seats accommodate all sizes of passengers while also managing a 40-20-40 split for excellent cargo arrangement. Made of the same fine materials as the front seats, the rear seating offers just as much comfort as the front, including some recline room.
Looking to complete their range of high-end SUVs, the 2020 Mercedes GLB delivers outside and in with quality materials and design. Focused on interior looks and comfort the 2020 GLB is a car you'll want to ride in just as much as you'll want to drive.
To license Stock Pictures of the 2020 Mercedes GLB SUV, Contact Us.