2020 Toyota Corolla Stock Photo Collection: Exterior Photos, Interior Pics, Dashboard, Seats, Wheels, and More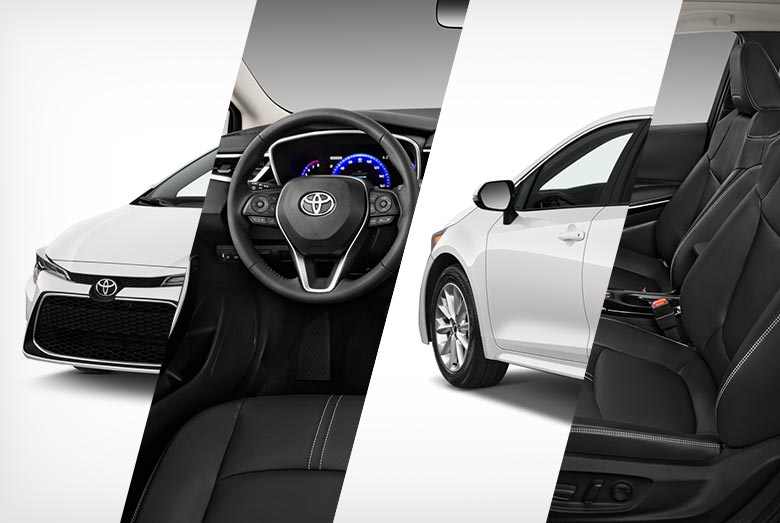 The 2020 Toyota Corolla is the dream city car. New exterior stylings make the 2020 Corolla a polished ride to roam cityscapes.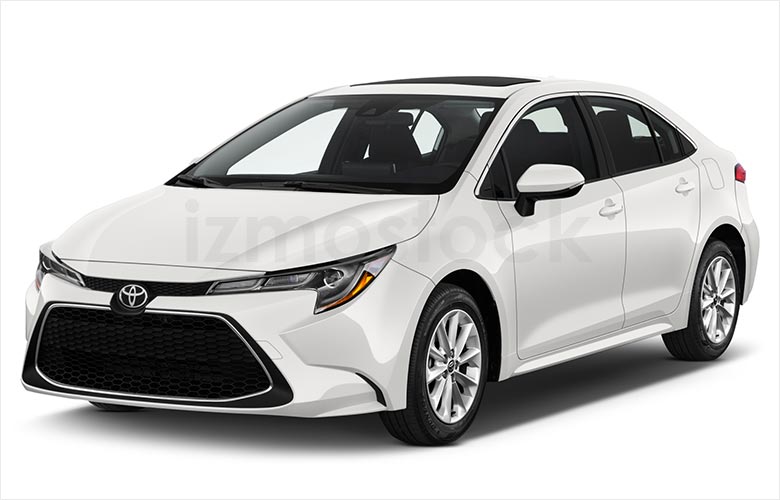 2020 Toyota Corolla Stock Images: Angular Front View
The front of the 2020 Corolla has been simplified, with an enlarged lower grille made to look even larger with a black and silver trim. Hook-like headlights wrap almost to the center where the Toyota emblem sits.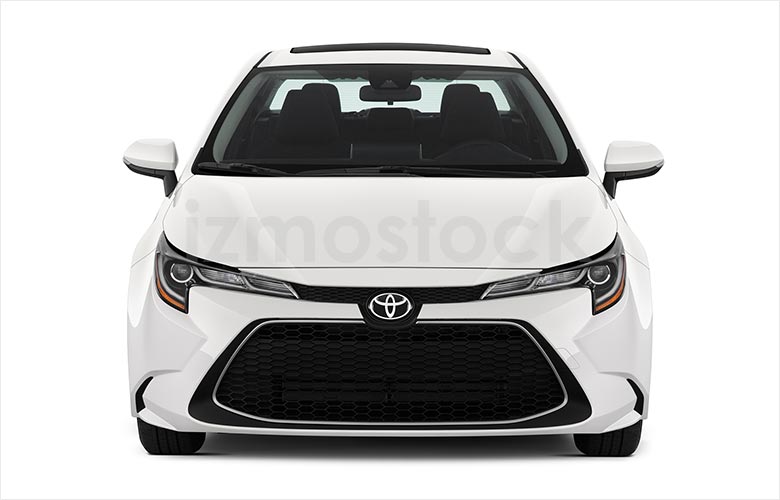 2020 Toyota Corolla Stock Images: Front View
The profile of the 2020 Toyota Corolla has also been simplified, adding a little extra flair with chrome trimming above the windows. A nice addition is the sunroof which would probably be best used for letting in a little extra street lamp or neon city glow.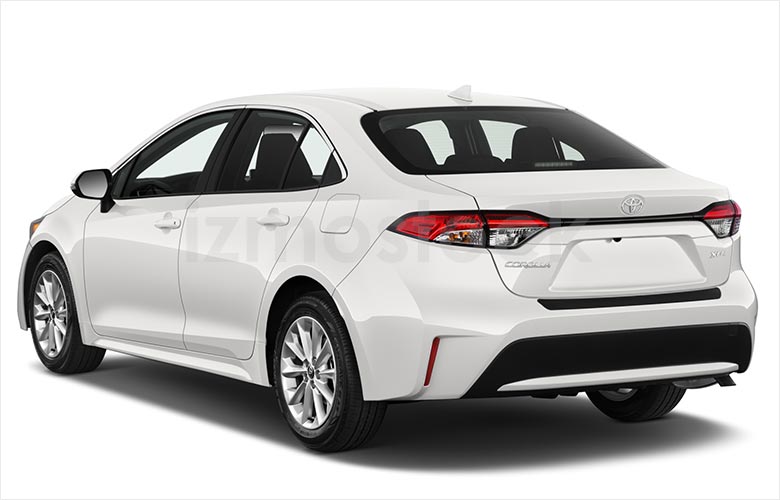 2020 Toyota Corolla Stock Images: Angular Rear View
The lower fascia of the rear is distended similarly to the front with simple black plastic. The taillights are connected by piano black trim, and the bumper receives some attention with a scratch guard below the tailgate.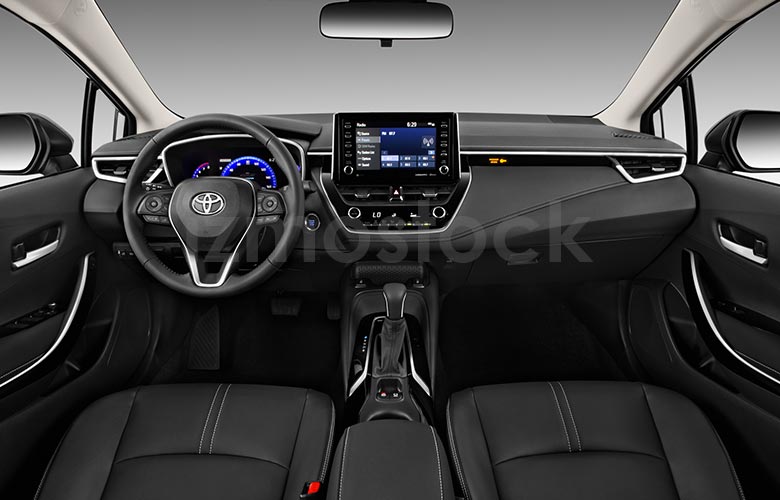 2020 Toyota Corolla Stock Images: Interior View
On the inside, the center stack has been reduced in size with a floating touchscreen and minimal buttons on either sides and below for navigation and climate controls. The interior materials see updates with a mix of fine leather fabric and brilliant piano black panels.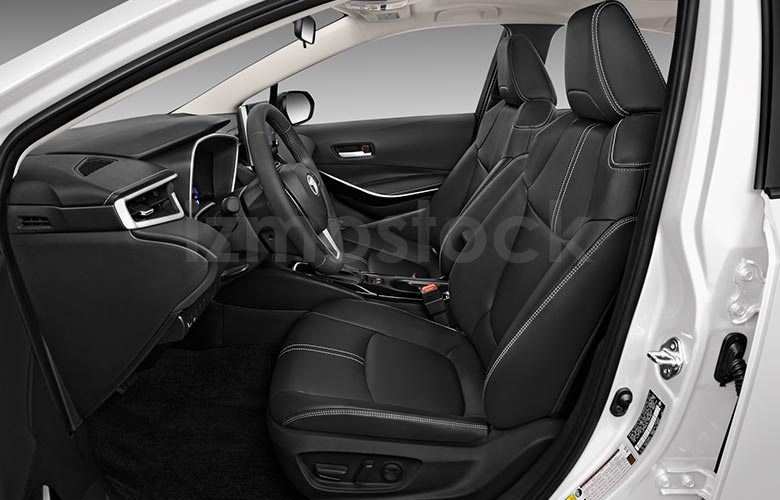 2020 Toyota Corolla Stock Images: Front Seats
Full leather seats stand out with contrasting white stitching. From the driver door you can see how far the dashboard, vents and steering wheel stick outward, reminiscent of sports cars.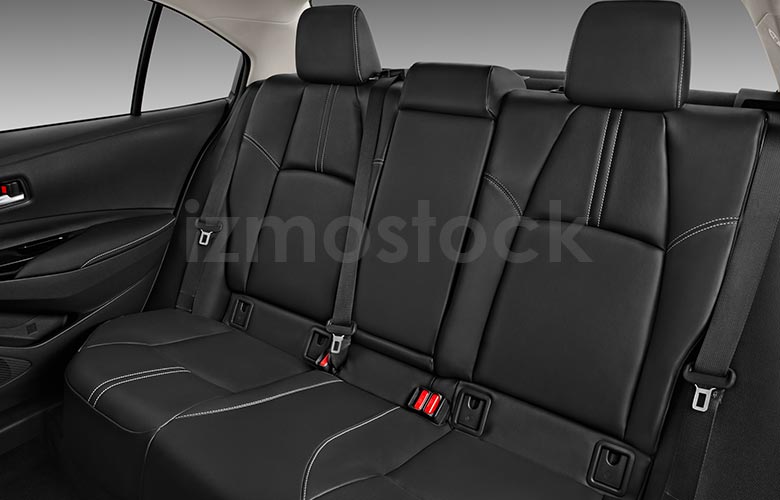 2020 Toyota Corolla Stock Images: Rear Seats
The rear seats see the same treatment as the front with full leather seating and white stitching which also extends onto the door side arm rests. Some additional cargo room can be made by folding down the rear seats.
The 2020 Toyota Corolla holds onto popularity as the premier city car with more exterior styling and an immersive dark interior. Made for the city, it's time for many more late night drives in the 2020 Corolla.
To license 2020 Toyota Corolla Stock Pictures, Contact Us.