2020 Toyota Prius Stock Photo Library: Interior Photos, Exterior Imagery, Dashboard, Seats, and More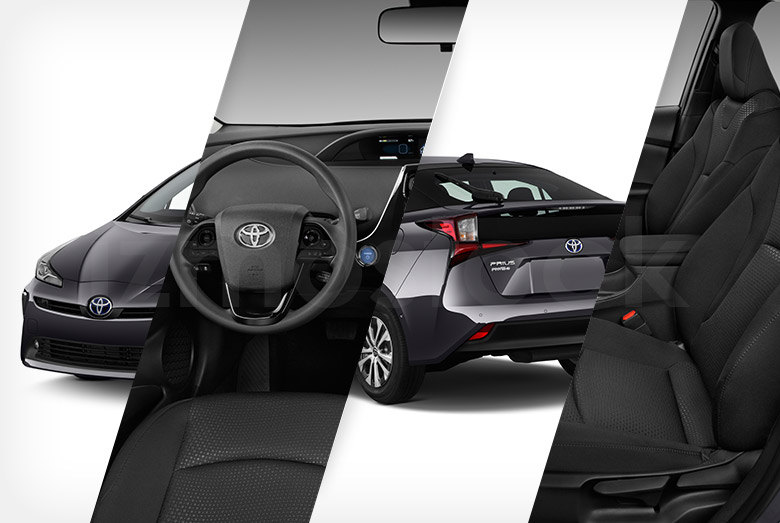 The ultimate city car, the 2020 Prius is more than just a hybrid.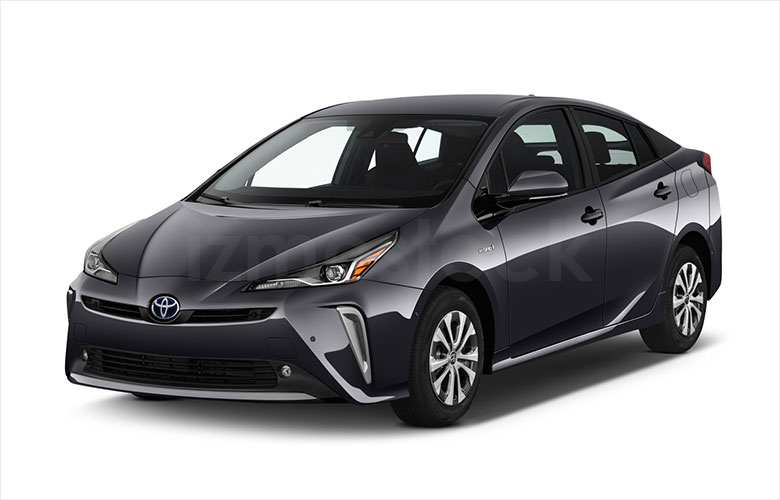 2020 Toyota Prius Stock Photographs: Angular Front View
Now more aggressive looking than ever, the hood of the 2020 Prius slopes sharper, with more defined ridges cutting down toward the center Toyota emblem. The upper grille becomes more discreet with even greater emphasis on the lower grille making the Toyota Prius look closer to an electric car.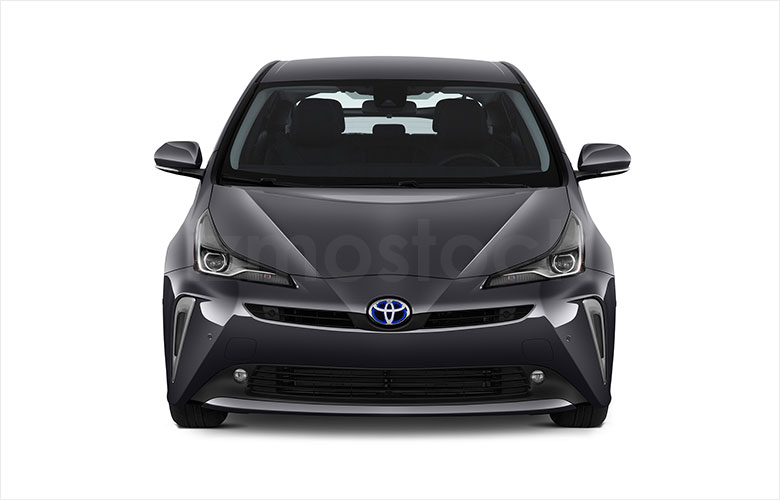 2020 Toyota Prius Stock Photographs: Front View
The headlights now almost span the length of the hood all the way to the windshield keeping them lean and yet highly visible. Add to it rear shoulder lines with fine slopes, and the Prius takes on a wedge like sport appearance.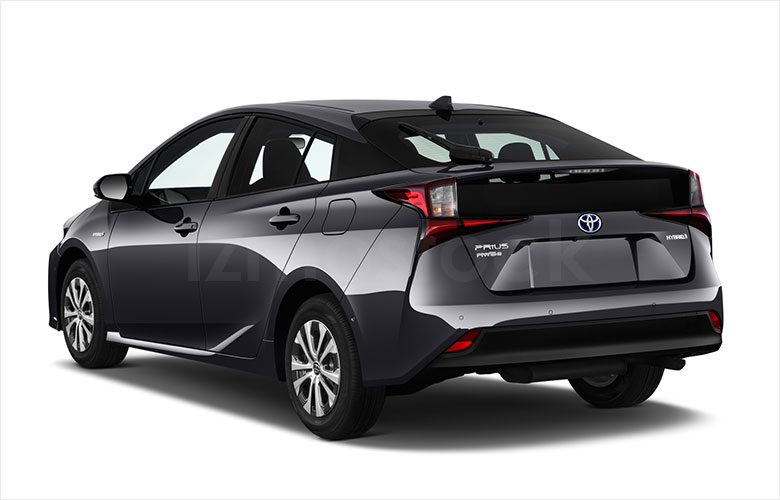 2020 Toyota Prius Stock Photographs: Angular Rear View
One of the unique features of Prius is the split rear window which still features a wiper on the up half. Multipoint taillights find themselves cut into to make space for an extra wide lower rear window.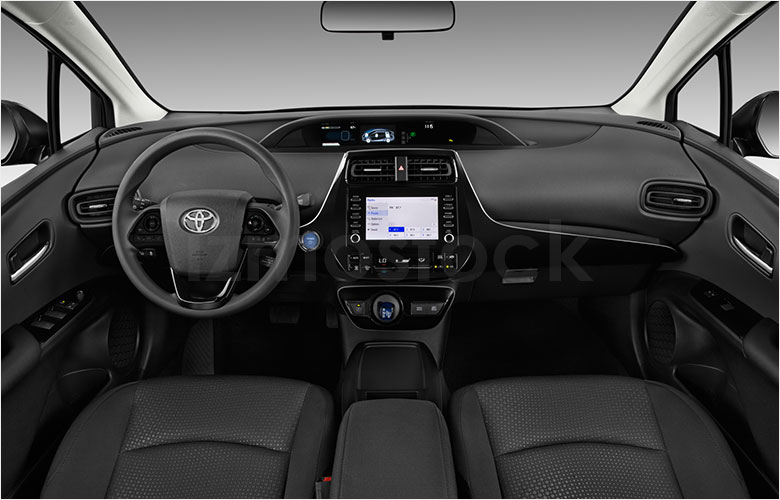 2020 Toyota Prius Stock Photographs: Interior View
The centralized orientation of the Prius makes it appear like the cockpit of a concept car. Side window sills sit flush with the dashboard, which completes a unified look.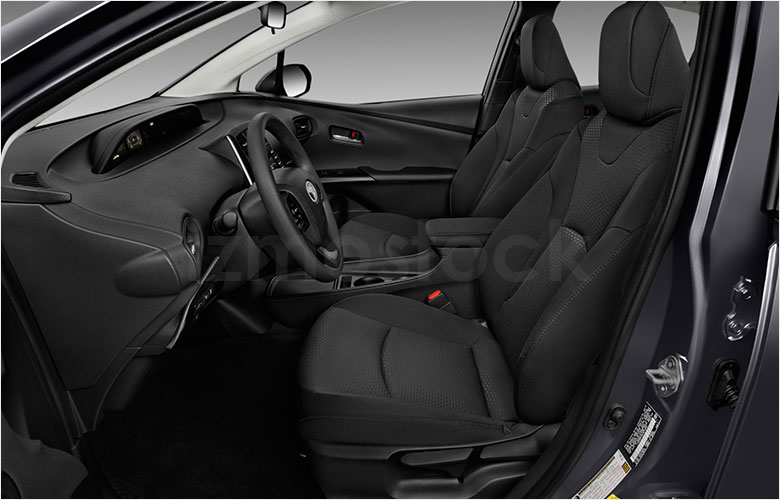 2020 Toyota Prius Stock Photographs: Front Seats
A look through the driver's door reveals an alien like spear of centralized vehicle gauges. Although cloth seats may not seem ideal, the Prius pulls it off with extreme comfort and stylized cloth textures.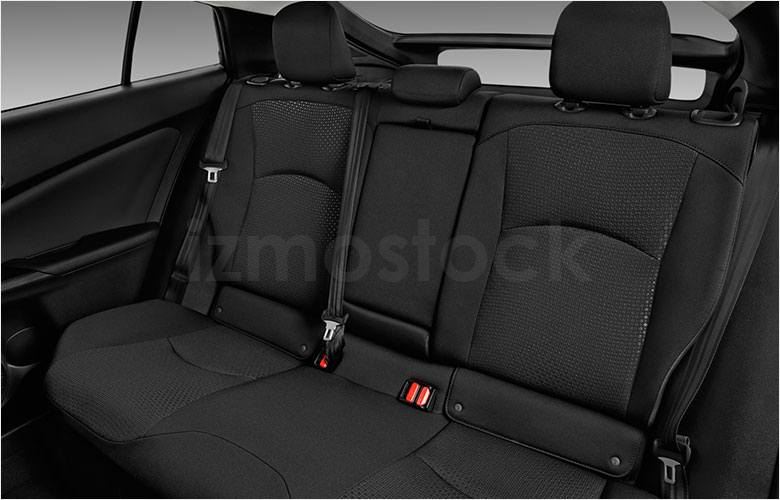 2020 Toyota Prius Stock Photographs: Rear Seats
Rear seat passengers or ride sharers won't have anything to complain about riding in the 2020 Toyota Prius. With the same cloth and fine plush seating as the front you may find yourself wanting to be riding in the back more than the front.
Adapting to the world's changing needs, the 2020 Toyota Prius is a chameleon fitting best into city or town environments. Always looking to differentiate itself from other popular vehicles the 2020 Prius holds onto its staple design features, making sure it'll always go noticed.
TO license 2020 Toyota Prius Stock Photographs, Contact Us.