2020 Volvo XC90 Stock Photo Gallery: Exterior Photographs, Interior pics, Dashboard, Seats, Wheels, and More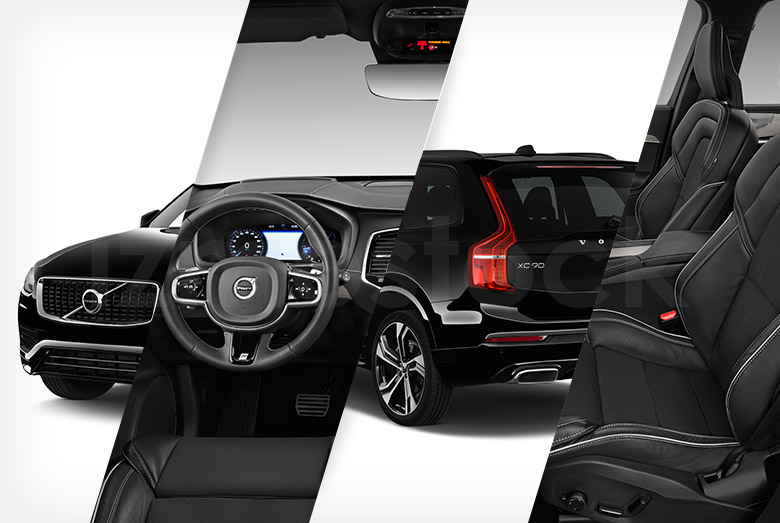 The 2020 Volvo XC90 arms itself with a slew of new looks and stylings. Always looking to take from their old Swedish heritage, the 2020 XC90 fits in a long the rugged nordic landscape it was born from.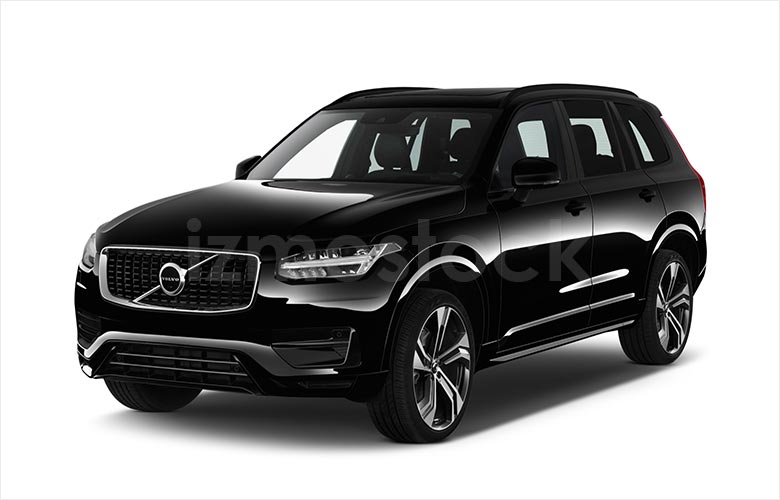 2020 Volvo XC90 Stock Photos: Angular Front View
The Thor's hammer headlights return, now emphasized by a grid-like grille and a large Volvo emblem that doubles as the front facing camera. Differentiating it from its brother the XC40, the 2020 XC90 has a soft folded lower grille not unlike cooling waves of lava.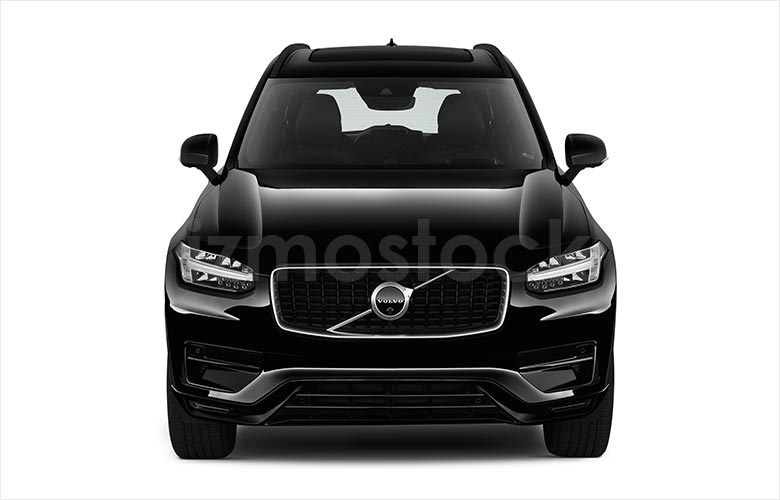 2020 Volvo XC90 Stock Photos: Front View
The hood of the 2020 XC90 is cut like obsidian glass which is similarly copied by indents on the side mirrors. Black top rails blend seamlessly with the roof and newly styled rims cut contrasting angles on an otherwise smoothly shaped profile.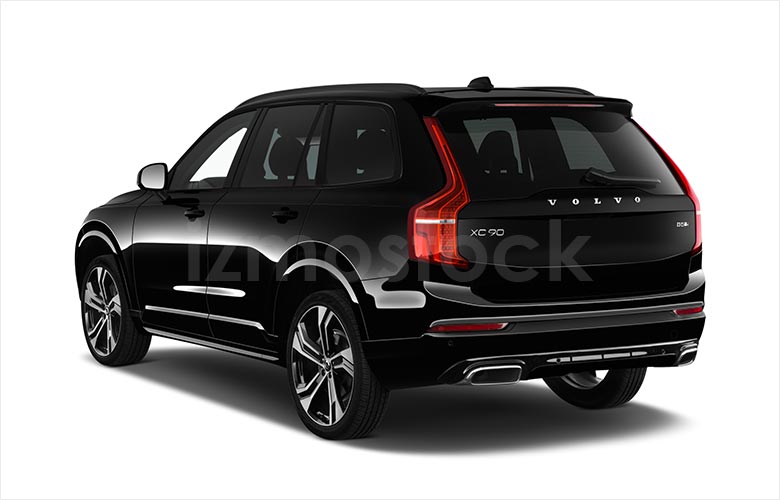 2020 Volvo XC90 Stock Photos: Angular Rear View
Large axe like taillights span the height of the tailgate also conforming to its sides. Despite a brushed metallic finish, the dual exhaust ports blend with the highly polished piano black lower fascia.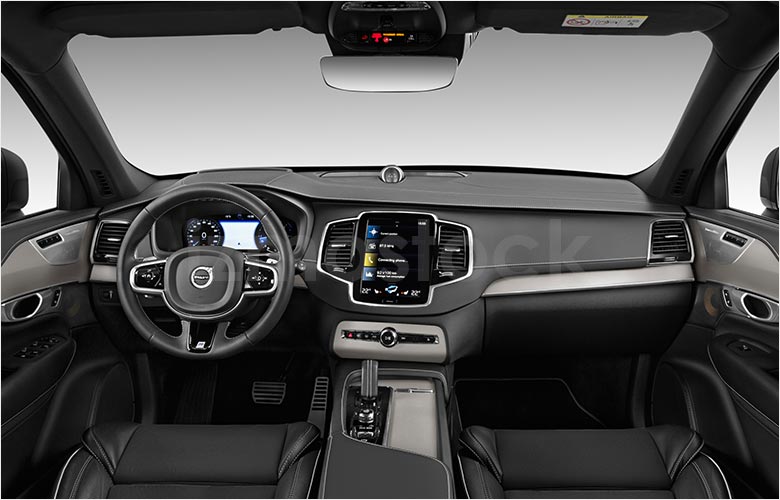 2020 Volvo XC90 Stock Photos: Interior View
A long flat dashboard overhangs a fully integrated touchscreen which has removed the majority of buttons in the center stack. Textured silver door panels fit comfortably alongside white stitched leather.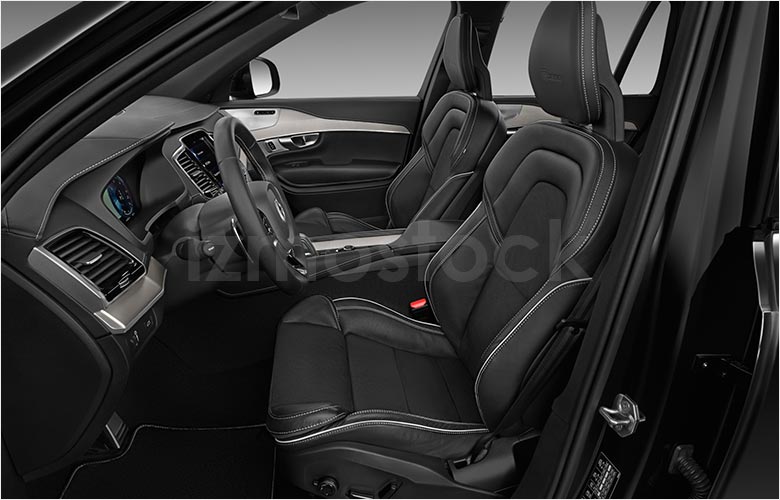 2020 Volvo XC90 Stock Photos: Front Seats
Find tightly hugging leather and suede sport styled seats upfront. Drivers are also greeted by a completely electronic cluster gauge which can be customized and show radio and navigation options.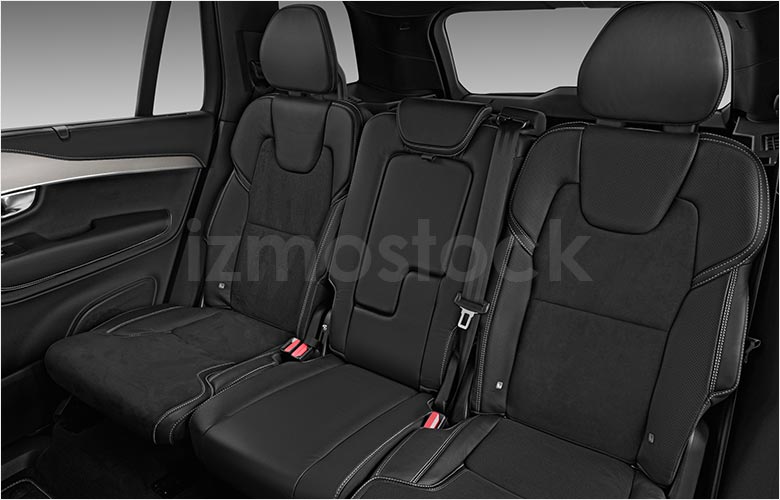 2020 Volvo XC90 Stock Photos: Rear Seats
The rear seating in the 2020 Volvo XC90 is surprisingly unique, with a near even split between the three additional rear seats. The center seat also doubles as an armrest and with all three seats folded creates an exorbitant amount of rear cargo room.
The 2020 XC90 is a warrior in all environments.
To license 2020 Volvo XC90 stock pictures, Contact Us.