2021 BMW 5-Series Stock Photography: Exterior Photos, Interior Stills, Dashboard, Wheels, and More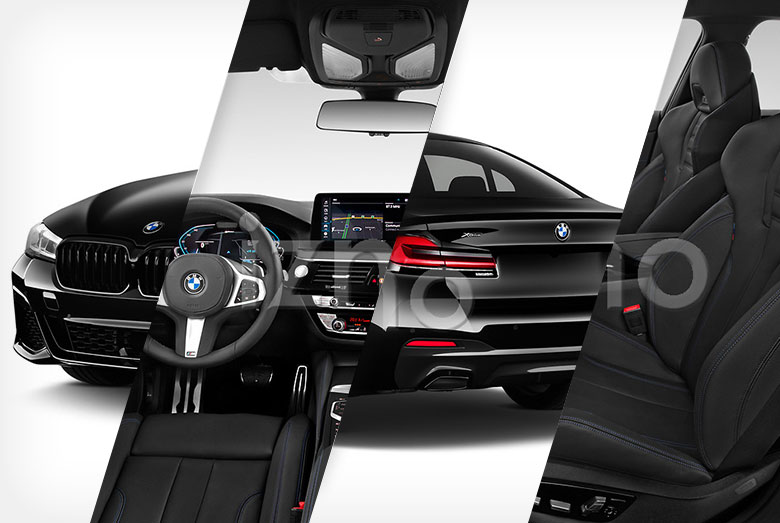 Quiet luxury and impressive styling makes the 2021 BMW 5-Series an upscale ride.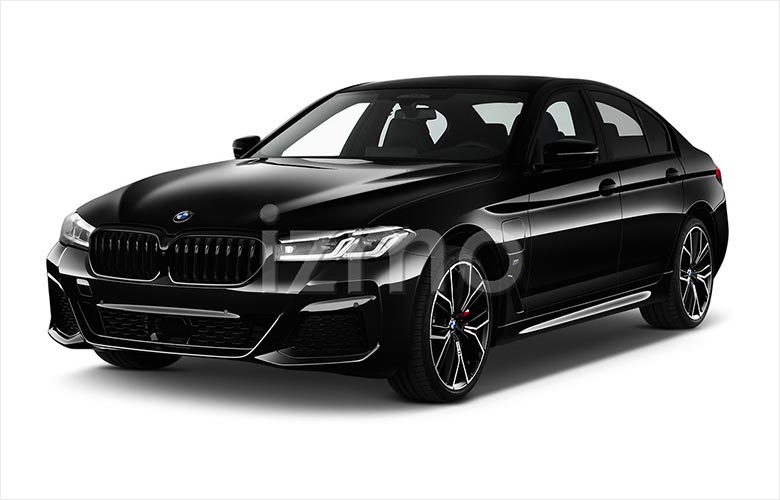 2021 BMW 5-Series Stock Photography: Angular Front View
For 2021, the 5-series offers sharper exterior styling, a brand new 48-volt hybrid powertrain, a larger infotainment system, and improved driver-assistance features.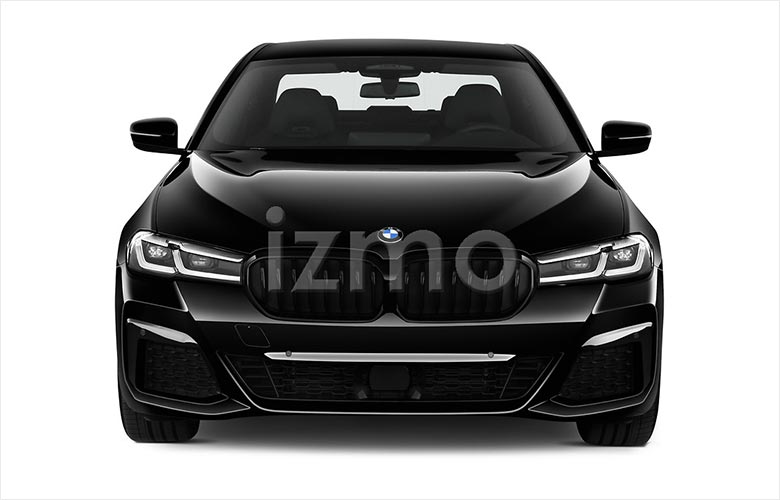 2021 BMW 5-Series Stock Photography: Front View
The 2021 5-Series is likely to leave a great first impression with new styling that combines a strong front bumper with narrow, slightly angled headlights.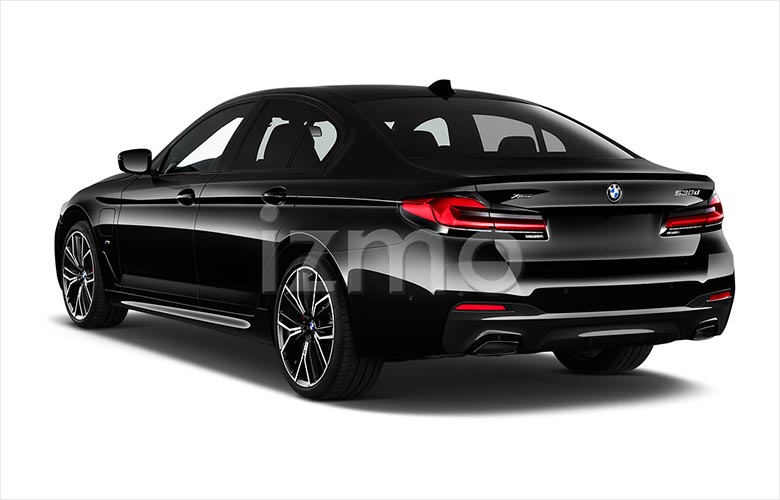 2021 BMW 5-Series Stock Photography: Angular Rear View
While some trims use 18-inch wheels, others have 19-inch ones. The 5-Series offers chrome exterior print, metallic paint, and elegant accents on the outside.
The BMW 5-Series comes with a luxurious cabin made of top-notch material, including high-end Merino leather in the M5. It's roomy for rear passengers and comes with an impressive amount of technology.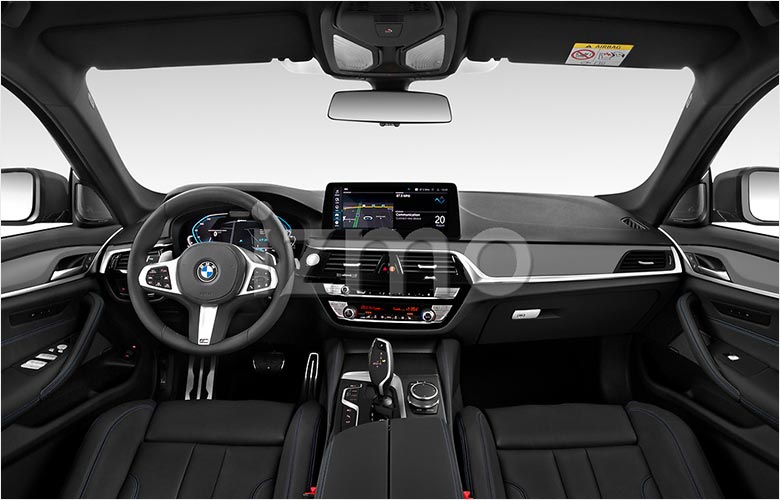 2021 BMW 5-Series Stock Photography: Interior View
A large 12.3 inch high-resolution central display comes standard with every 5 series ride. You can easily control it with either BMW's iDrive rotary knob, or by tapping the screen, or voice commands.
Standard infotainment features includes a 12.3-inch touch screen, a 12.3-inch digital driver display, Android Auto, Apple CarPlay, navigation system, two USB ports, Bluetooth, satellite radio, HD Radio, and a 12-speaker stereo.
Wireless device charging, a Wi-Fi hot spot, two additional USB ports, and a Harman Kardon or Bowers & Wilkins 16-speaker audio system are available.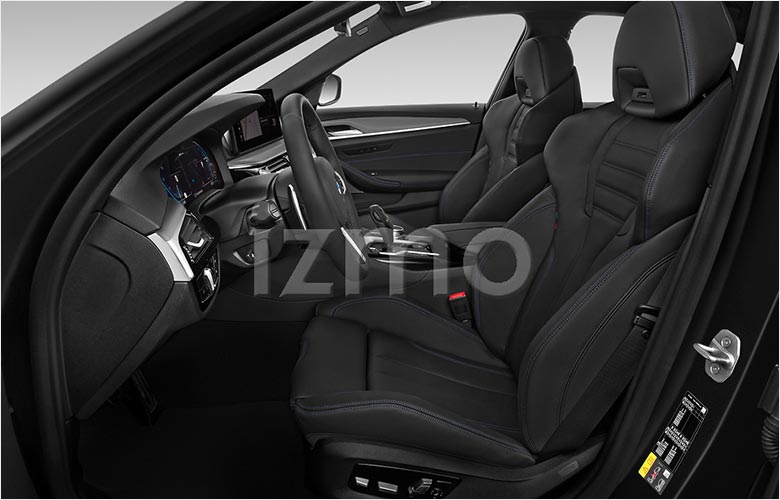 2021 BMW 5-Series Stock Photography: Front Seats
The leather-wrapped steering wheel with a sporty design is again worth mentioning.
The 5-Series comes packed with an array of advanced safety components, including forward collision warning, automatic emergency braking, lane departure warning, lane keep assist, automatic high-beam headlights, and blind spot monitoring.
To license 2021 BMW 5 series car stock photos, Contact Us.