2021 Chevrolet Tahoe LT 4WD Stock Photo Gallery: Interior Photos, Exterior Snaps, Dashboard, Seats, Wheels, and More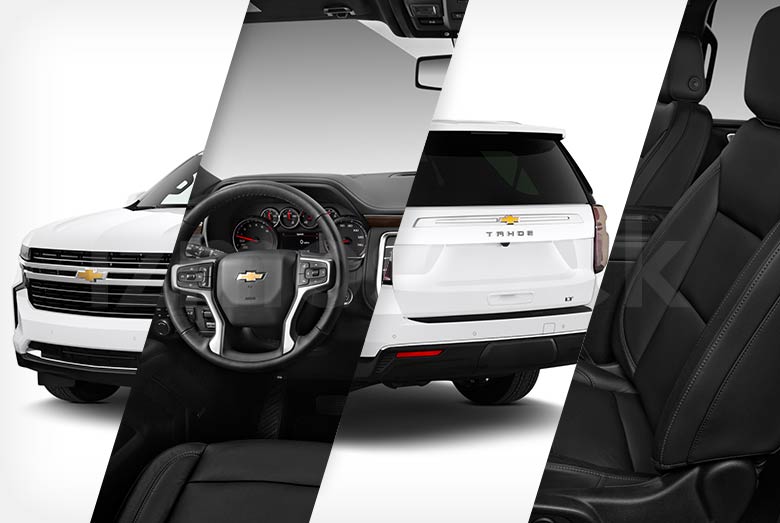 The all-new 2021 Chevrolet Tahoe is the SUV that's on everyone's wish list.
With a completely reimagined vehicle in 2021, the Tahoe is sure to make a few heads turn on your way to pick up the little ones from soccer practice. The front bumper sports a much more aggressive look and sharper body lines compared to 2020, reminiscent of new Silverado.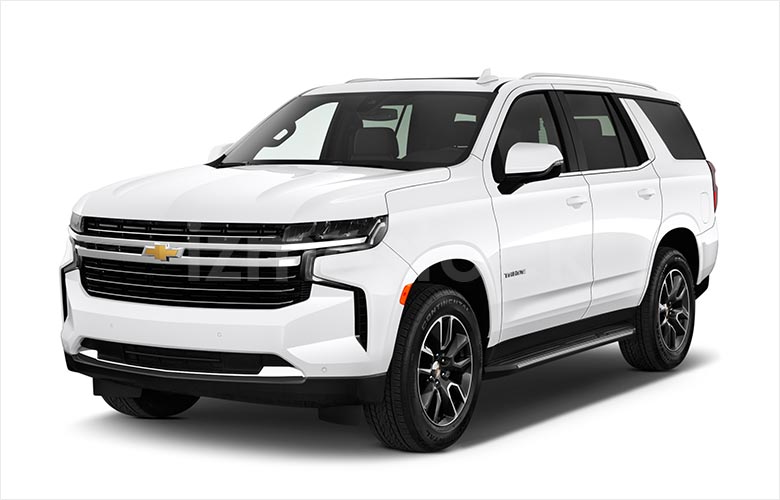 2021 Chevrolet Tahoe Stock Photos: Angular Front View
The new body lines carry beautifully through the fresh 2021 headlight design. The new Chevy Tahoe is also slighter larger than last year's model, continuing the trend of bigger and bigger American cars. And coming with the new larger size, is a longer wheelbase, and more room for passengers.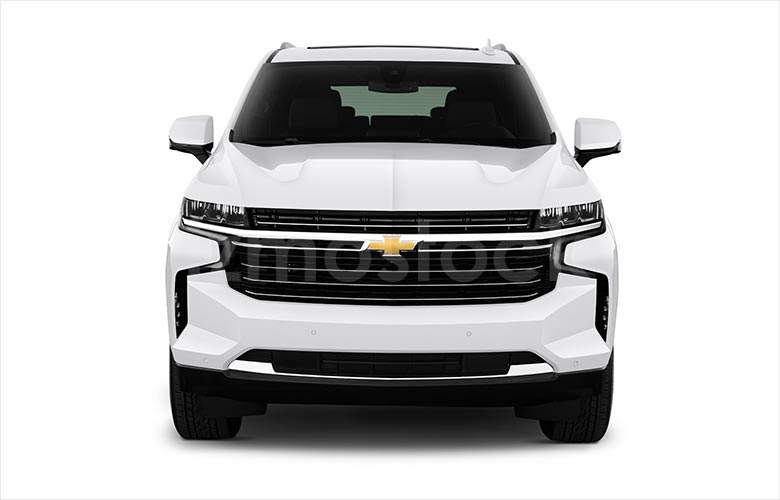 2021 Chevrolet Tahoe Stock Photos: Front View
The rear end of the Tahoe has also been redone for the 2021 model year. While the rear hasn't seen as many updates as the front end of the vehicle, the few subtle changes are nice to see. Such changes include redesigned tail lights as well as headlights, which are much more angular and sporty, following the overall new theme.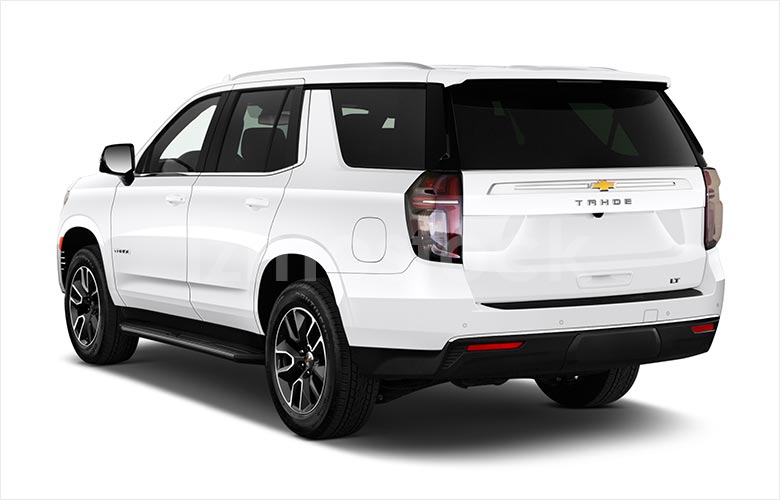 2021 Chevrolet Tahoe Stock Photos: Angular Rear View
The trunk space is also more than adequate even with the third row seats in place, in traditional Tahoe style.
In line with the exterior updates to Tahoe, the interior also saw a large plethora of new features and technology.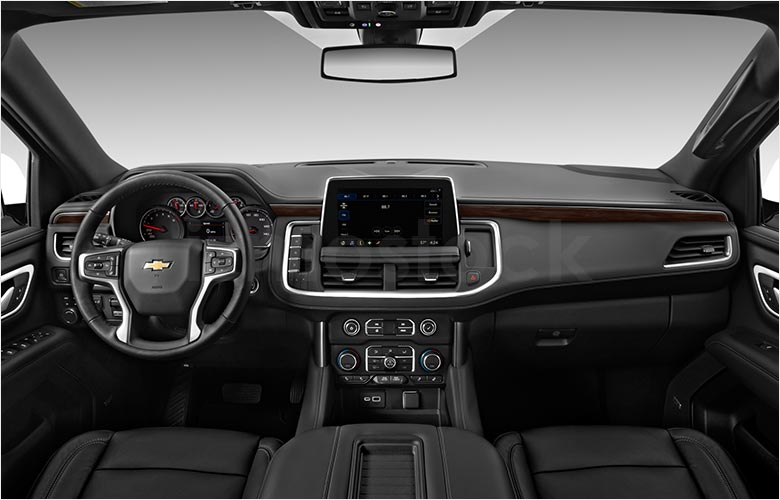 2021 Chevrolet Tahoe Stock Photos: Interior View
The 2021 Tahoe offers a much more luxurious experience than that of previous models, including 2020. Everything from the center console, to the infotainment system has been fully reimagined, bringing Tahoe into a level of luxury which easily competes with its European competitors.
The improved infotainment feels sharp and intuitive, and even small things like the optional wood trim accenting feels much more refined.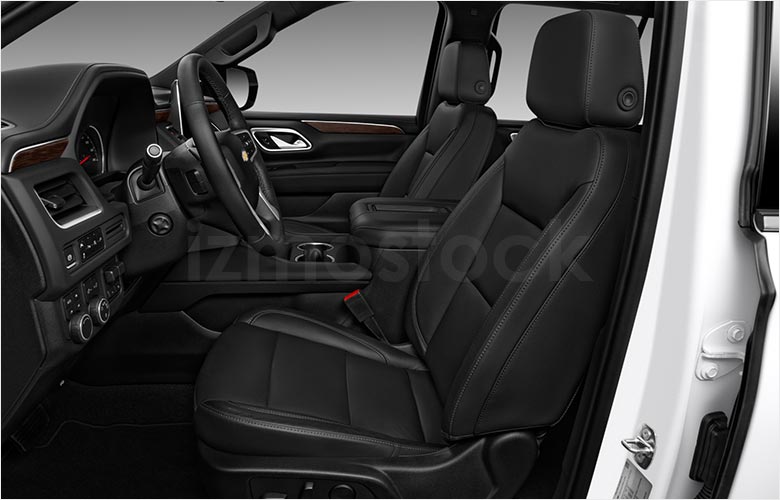 2021 Chevrolet Tahoe Stock Photos: Front Seats
Optional leather seats in Tahoe are a must, as well as rear captain's chairs. With the longer wheelbase, passengers get to experience more room in an already  spacious vehicle.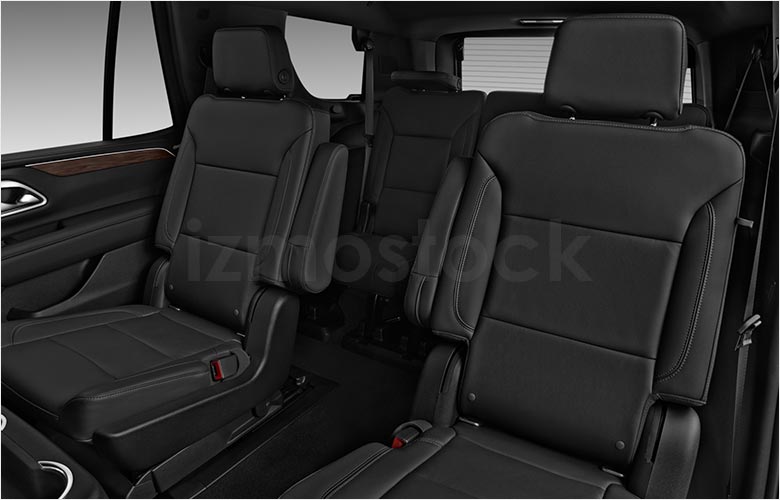 2021 Chevrolet Tahoe Stock Photos: Rear Seats
Even with the third row seats in position, there's still enough room for whatever life throws your way, whether it be a seventy pound golden retriever, or next weekend's ski trip, Tahoe has you covered.
2021 has brought a much needed facelift to Tahoe, including everything from the fresh new body lines on the exterior, to the updated dash and infotainment that truly elevates the status of the vehicle. And with all new technology, features, and an optional 6.2L V8, Tahoe is sure to leave your old SUV in the rear view mirror.
To license hi-res stock photography of the 2021 Chevrolet Tahoe, Contact izmoStock.