5 Car Stock Photography Trends you should be Aware of in 2021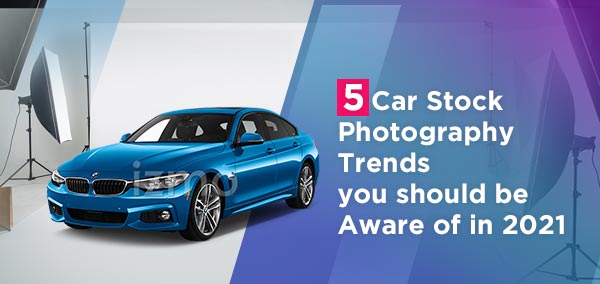 Stock photography is getting bigger and better by the passing year. Here are some of the top stock photography trends for 2021.
1. Versatile Photography
Car stock photos need to fit a wide range of uses in 2021, ranging from extra-large billboards to mobile apps.
Car stock image portals like izmostock.com provides you with the flexibility to adopt the same model photography for both large screens and mobiles.
2. Minimalism is the key
Minimalistic photography is an emerging trend that focuses on vehicle details while still creating great stock images.
Think muted tones and monochromatic color palettes.
3. Going authentic
With more and more consumers looking for authenticity in brands, authentic photography is becoming increasingly popular. Prospects are shying away from photos that are unrealistic and highly manipulated.
Aside from a few customizations that doesn't alter the product, manipulated photographs may no longer resonate well with your target audiences.
4. 360 Degree photography
360 Degree photography is now popular across major social media platforms.
With online shopping being the new norm, customers want to experience products digitally before making a purchase decision. Both exterior and interior 360 degree photography are available for all major vehicle brands and models from izmostock,com
5. Computer Generated Imagery (CGI)
Computer Generated Imagery is fast emerging a viable alternative to conventional photography. Vehicles are either scanned using laser scanners, or CAD data is used to create perfectly accurate vehicle images.
One major advantage of CGI is that it doesn't require new photoshoots every time you need a new photo angle or even when minor vehicle improvements are made.
For more information, Contact Us!