9 Benefits of Using Car Stock Images in Retail Brochures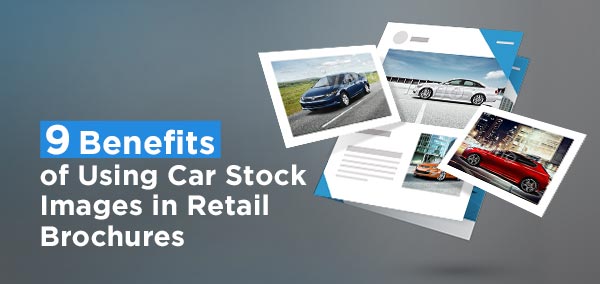 1. The WOW! Factor
High quality car stock images can drive the WOW! Factor in both online and offline brochures, and move prospects further down the sales funnel.
2. Real-Time Updates
Digital brochures can be updated in real-time with new pricing and promotional offers. Apart from driving prospects, these brochures also help to bring retail sales teams up to speed.
3. Easy to Customize
Stock photography picture-sets make brochure customization easy, will a pre-defined set of images to choose from.
4. Helps Standardization across Models
Vehicle stock photography also helps brochure standardization across various makes and models, with a pre-defined set of photographs.
5. Great Sales Pitch
Digital brochures can capture visitor attention longer, and unlike print, the calls-to-action can connect prospects to retail staff in real-time.
6. Better Screen Compatibility
One of the best features of a digital brochure is that it can be optimized to any screen, irrespective of the device people use. The beauty of the brochures is never compromised, regardless of the device.
7. Digital Brochures are Engaging
Unlike printouts and banners, there are numerous ways to design customizable digital brochures where visitors can configure and price their vehicle options. This increases time on page and drastically reduces website bounce rates.
8. Better Visitor Tracking
With digital brochures, retailers can track visitor behavior better, helping to optimize these brochures over time.
9. Easy to Share Online
One of the important advantages of digital brochures is that they are easy to share via email, social media, and other online platforms. There are no printing or delivery costs involved.
For more benefits of using stock images in digital brochures, Contact Us.