2020 Chrysler Pacifica Stock Imagery: Interior Photography, Exterior Imagery, Under the Hood, Dashboard, Seats, and More
2020 Chrysler Pacifica Stock Imagery: Interior Photography, Exterior Imagery, Under the Hood, Dashboard, Seats, and More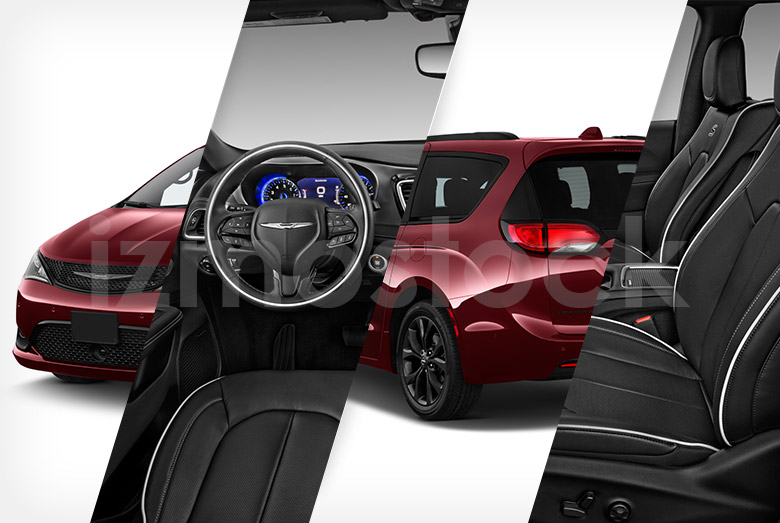 The proverbial people-mover family vehicle aka Minivan has seen the mother of all upgrades in the new 2020 Chrysler Pacifica. Looking to move away from plain-Jane associations, the 2020 Pacifica takes the minivan to the next level in their bid to change preconceptions.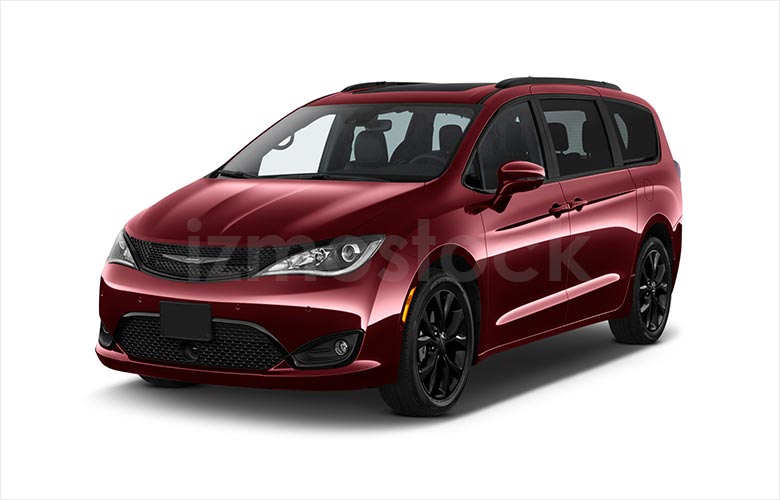 2020 Chrysler Pacifica Stock Images: Angular Front View
Straight on, the 2020 Pacifica looks more like an SUV than the ordinary minivan. The upper grille scoops downward in the center as if covering the head lights. The lower grille is given a pronounced wave pattern and is now home to a sensor globe, providing enhanced safety features.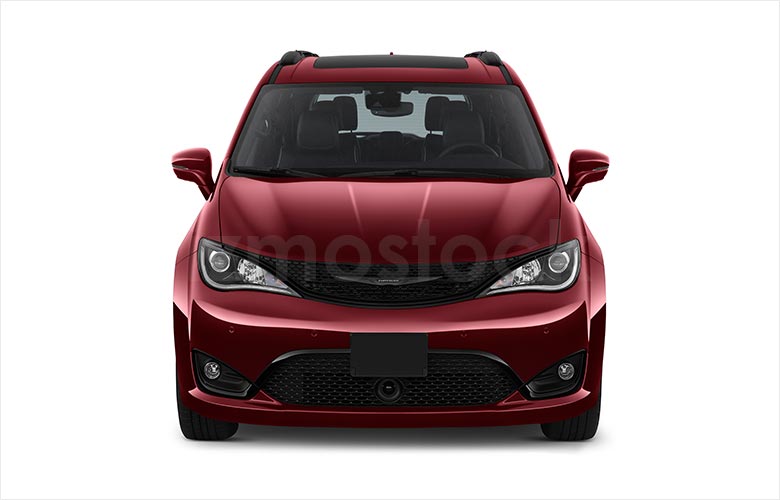 2020 Chrysler Pacifica Stock Images: Front View
The space for fog-lights appears as though it has been twisted off from the lower grille. The door handles are arranged back-to-back for easier access.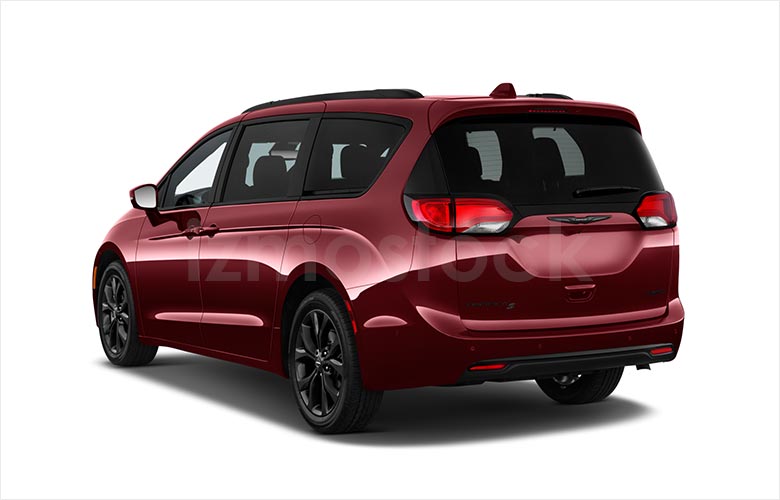 2020 Chrysler Pacifica Stock Images: Angular Rear View
The rear sees enhance styling with matte black badging and piano black lined taillights which offer an upscale sportiness. Finishing off its differentiating features are its matte black rims and long black roof rails.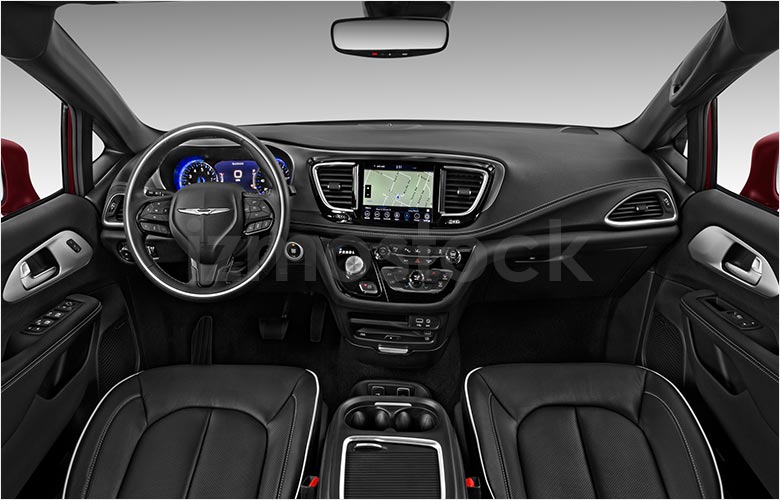 2020 Chrysler Pacifica Stock Images: Interior View
With a leather lined dashboard and full leather seating, the 2020 Pacifica truly becomes more than the standard minivan. Now featuring a dial gear shifter and a full suite of technology, the 2020 Pacifica is nice enough to live out of.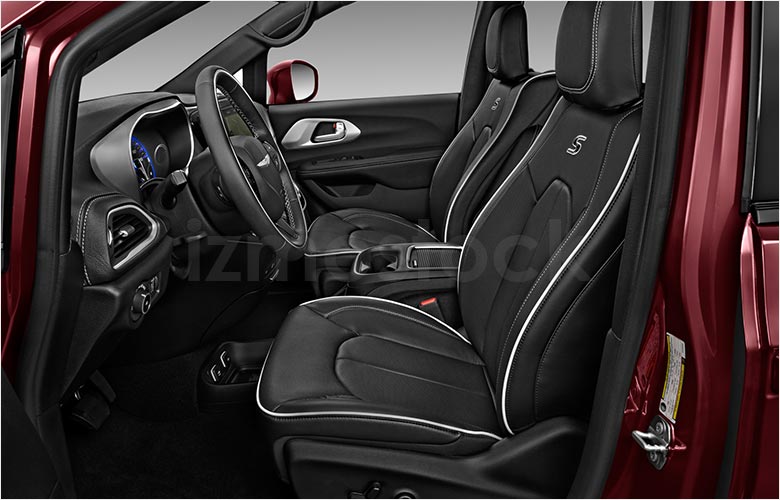 2020 Chrysler Pacifica Stock Images: Front Seats
The front seating of the 2020 Chrysler Pacifica looks closer to sport vehicles, with fully perforated backing and contrasting white trim and stitching. Arm rests can be folded down for those extra long drives.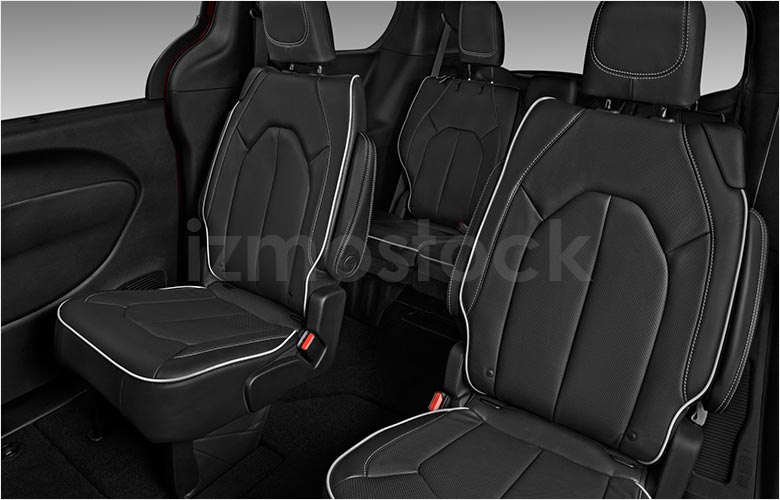 2020 Chrysler Pacifica Stock Images: Rear Seats
The rear has seats for five more passengers. All seats can be folded down and the center seats which also feature armrests can be removed for tons of cargo room. All two rows of rear seating receives the same treatment as the front with fully perforated leather and recline adjustments. 
The 2020 Chrysler Pacifica changes the game with improved looks and even more improved interior materials. Even without the extra passengers, the 2020 Chrysler Pacifica is now the perfect choice for any occasion. 
To license hi-res stock images of the 2020 Chrysler Pacifica, Contact Us.