Car Stock Photography Best Practices: 6 Issues to Avoid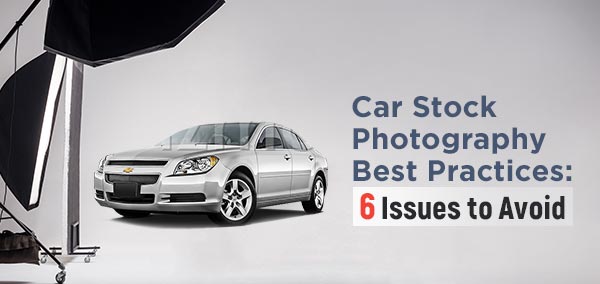 If you have an auto portal or a blog, you probably love to publish car stock images. However, there are a few common issues to avoid when using stock photos.
Steering clear of these issues will help auto marketers to deploy stock images effectively.
1. Choosing irrelevant stock photos
The photos you use on your auto retail website must communicate your marketing message and add value to the content you offer. In other words, exceptional stock images alone does not make your auto retail website an exceptional one. Instead, deploying them intelligently to enhance your marketing message is the key to effective online marketing.
2. Compromising on quality
Given a choice between low quality and high quality images, go for the latter. You must make sure that all of your images are crisp, appealing, and in high resolution. Try to avoid using photos that seem outdated and tacky.
3. Ignoring the competition
In order to stand out, you need to keep an eye on your competitor's website and visual marketing. Keep a constant eye on how they choose to deploy stock photography, and counter it with your own innovative visual marketing.
4. Choosing cliché images
Another big mistake is choosing images that have been used several times over and has lost all meaning. These images won't benefit your auto retail website in any way.
Remember, in order to attract visitors you have to offer something unique and you simply can't do with overused images.
5. Not keeping up with the trending topics
Staying on top of the latest trends is imperative for an attractive and inviting auto retail website. The same rules apply for using stock images. To make these trends work for you, you have to come with a visual marketing tactic that relates them to your portal.
6. Using images with inappropriate dimensions
Most people think that they can use stock images as it is. However, you need to understand that it was not meant to fit the space in your page appropriately. This explains why you should consider editing stock images before using them in your website.
For more information, Contact Us.