How to Choose the Right Car Stock Images for Your Auto Retail Website or Blog: 6 Tips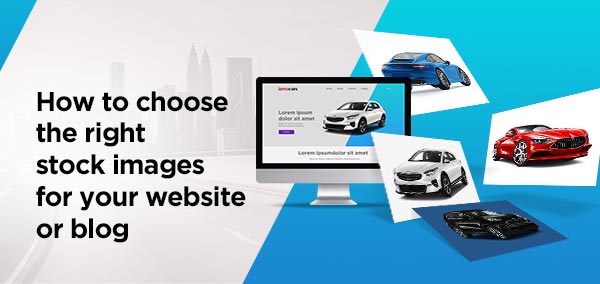 The vehicle images you use on your auto retail website can boost conversions and add more credibility to your brand. Here are a few tips on how to pick the right stock images for your website or blog.
   1. Car stock photo quality matters
Grainy and poor quality photographs are a big No for your auto dealer website. Choose only high quality images. Respect image aspect ratios.
   2. Avoid using poor stock photos
Poor stock photos can make your brand look desperate and give off a feeling of clumsiness. Fortunately, stock photo websites like izmostock.com can deliver high quality images off the shelf. What makes izmoStock even more attractive is the fact that the portal offers stock images right from 2004.
   3. Pick vehicle images that reinforce your goals
If the vehicle photographs on your website fail to support your auto retail goals, then they serve hardly any purpose. Images can boost website conversions when they are published with a purpose. You need to be strategic when it comes to image choice and placement.
   4. Be consistent with images
The vehicle images on your website should tell a composite story. Their colors, cropping, style, etc. should be carefully looked into.
Remember, having a consistent visual style can help no end in building brand recognition, and consistency in imagery is a big part of the deal.
   5. Put yourself in your customer's shoes
When you're looking for vehicle images, it's quite natural that you'll end up choosing the ones you like. But that is definitely not how it is supposed to be. When choosing images, you need to have your target audiences in mind.
Ask yourself the following questions:
1. Will this image help to reinforce my marketing message?
2. Will this image drive brand consistency and recall?
3. Will this image add value to my search ranking?
  6. Don't go overboard
Last but not the least, use vehicle stock photographs sensibly. Remember, images and copy are complimentary. Adding more images as a substitute for bad copy is not a good practice.
Always make maintain a healthy balance between content and imagery.
For more information, Contact Us.