How to Use Stock Photos on Social Media: 5 Tips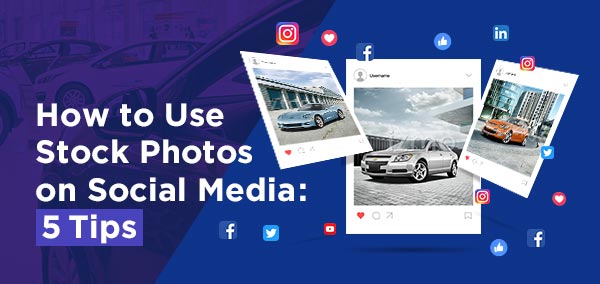 Car stock photos can be a lot more fun and engaging, only if you know the right way to use them.
Here are a few tips on how to find and use the right car stock images on social media.
1. Select car stock photos to match your feed
Choosing car stock photos that match your feed will make your social marketing look authentic, and over time your followers will start recognizing your unique style.
2. Use photos from the same series
Research before you choose. Portals like izmostock.com can make your work a lot easier.
Once you have decided on a particular aesthetic for your feed, look for more stock photographs that stick to the pattern.
You've already dedicated a lot of your time and energy in identifying the right style. Chances are that the same stock library will have similar photos for you in their gallery.
3. Combine car stock photos with existing images
Mix and match your own photographs with car stock photos to create a personal brand. You can even consider adding user generated content to the mix.
4. Choose stock photos that allow you to add overlays
Adding copy or illustrations to your stock images can help enhance your automotive marketing. Stock photos can be great for adding context to quotes.
5. Be precise with search
Stock photography is used differently by different users. To source accurate stock photography, it is important to search for stock photos using precise vehicle specific keywords.
For more information, Contact Us!