TrimPix Inventory Images
TrimPix
Trim

Pix from izmocars is the only solution offering trim level color correct images for vehicle inventory pages.
Car sales is now online and dealers are trying their best to adapt to the consumer needs. The simple fact is that pictures are an integral part of the user decision making process and bad or missing images lead to loss in leads and sales.
It's all about the trims, not models!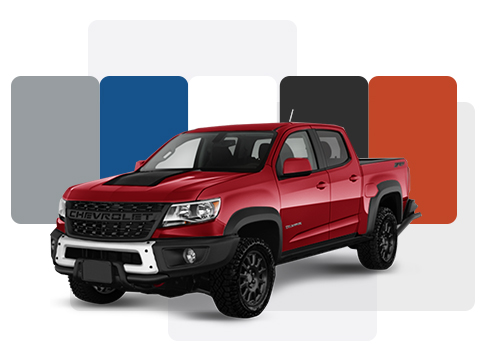 Incorrect Pictures Affect Sales
Dealers showcase their inventory and customers want accurate information about the vehicle of interest. Very often, the image of the vehicle displayed has the incorrect trim or color. This is the #1 reason for loss of leads! Dealers are aware of this and spend huge amounts on custom studios or personnel to take pictures of cars on the lot, but there are always gaps and this directly affects sales.
Trim

Pix Trim Level Images:
Colorized Exterior 3/4 Front

Colorized Exterior 3/4 Rear

Interior Dash view
TrimPix is the solution for Inventory Management that all dealers are looking for. Benefits include:
Increase conversion from your inventory listing

List cars without hassle of lot photography

Upgrade the online shopping experience on your website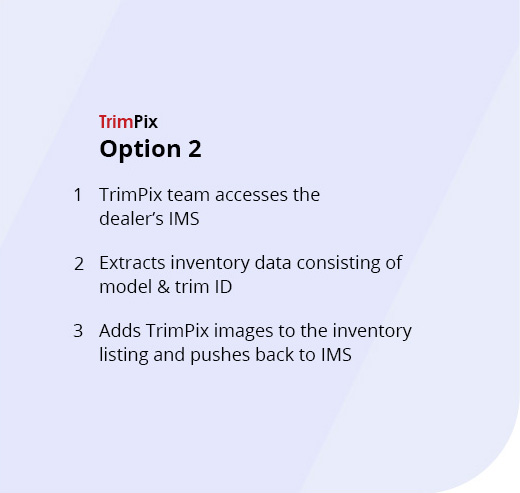 Never lose a sale again because of bad pictures. Always have studio quality images for all vehicles.